05 Mrz

The final trip – Belfast and Giants Causeway

Hi everyone,

How are you? Everything going well?

I am so excited to tell you all about this trip, because it will certainly have a very special place in my heart. Today I took off all my paintings, photos and decorations and am currently sitting in a "naked" room, that doesn't have the Lena-flair anymore, which feels strange and good at the same time. But without any more emotional talk today I'll just start with telling you about my weekend instead.

On Friday my two friends Lidia and Andrea and I hopped on a bus in Dublin at half 9 at night ready for our last adventure together (not really because we will certainly visit each other in our homes and travel together elsewhere, but for our Ireland adventures it is the last one for a while, we'll certainly do a revival here in a couple of years -> big plans)

We arrived in Belfast around midnight, checked into our hostel after a little walk and fell asleep pretty soon after that, since the journey after a long work day was kinda exhausting. On Saturday morning we had two more people in our room (an Australian and American girl, who were very nice to chat to), who we probably woke  up, since we wanted to make the most of the day and woke up early. After a free (pretty big) breakfast we went out to explore Belfast. Our first stop = Queens university, which was about a 500 meter walk away from our hostel, pretty handy dandy right? Well not only was it super close, but also very cool to walk through.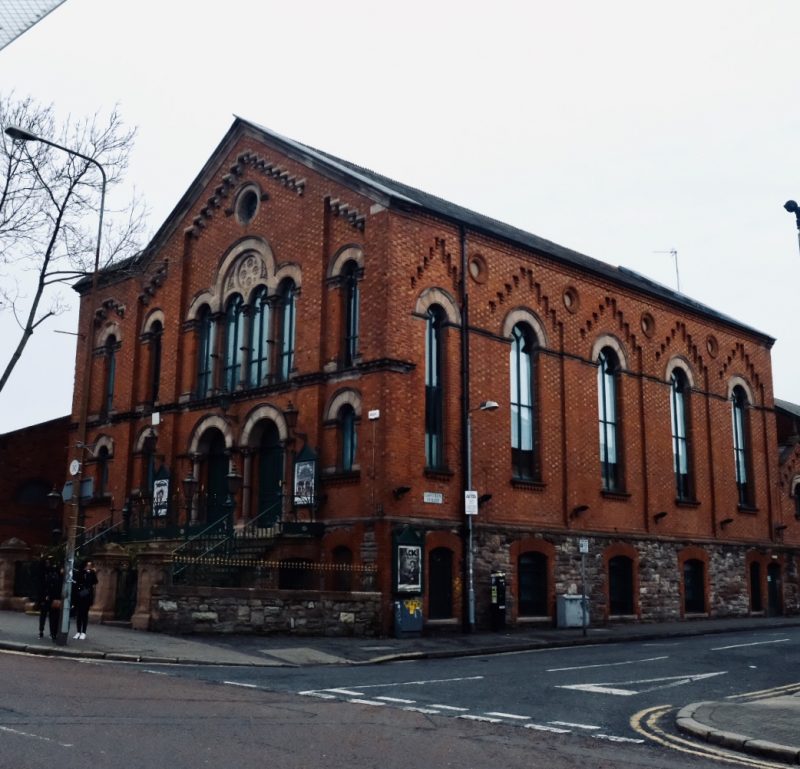 To be able to pay for stuff we obviously had to get some cash, but this time we had to get pounds and not euros, and I only write this to show you those cool banknotes.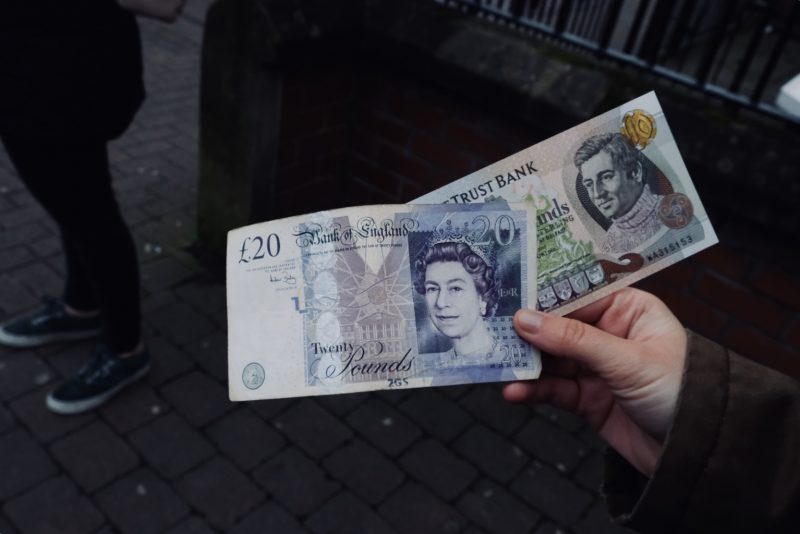 On our search for a bus or a bike we saw a hopp on hopp off bus, where we initially just wanted to ask if we could get a lift to the Titanic museum, but after a short time the driver convinced us that 10 pounds was a pretty decent deal and we thought why not, it might be a way to see a few more things a little easier. In the end we kept saying it was fate that brought us there, since it was raining a lot of the rest of the day and through this bus we were able to visit most of Belfasts sights and still stayed dry.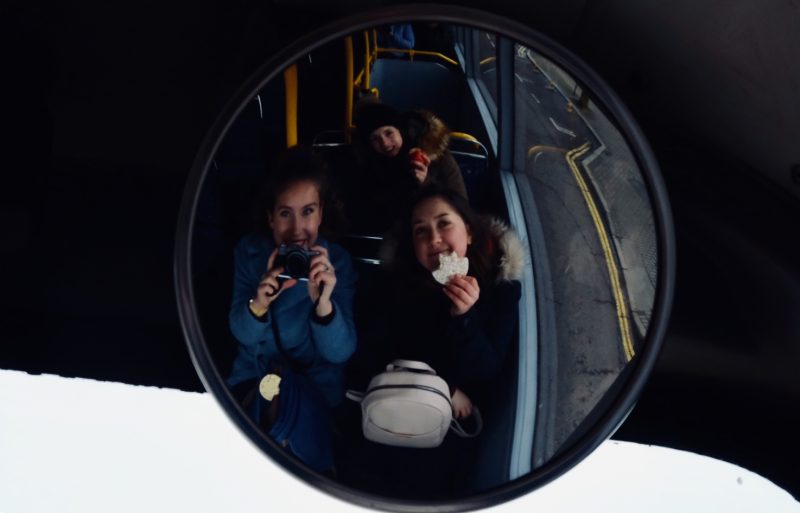 We hopped off at the Titanic Museum, which we were recommended by many people. And it honestly was just amazing. They had the perfect mix between facts, stories from survivors, movie clips and copies of what the boat and everything looked like. I really can only recommend going there if you ever come to Belfast.
After that we got on the bus again, which took us to the Stormont buildings, which we probably would have never seen without that bus, since it was about a 15 minute drive out of the main city.
It took us further to see lots of amazing murals and the peace wall, of which I don't really have good pictures, but we enjoyed looking at it in real life and stayed dry at the same time, since it was pouring rain outside.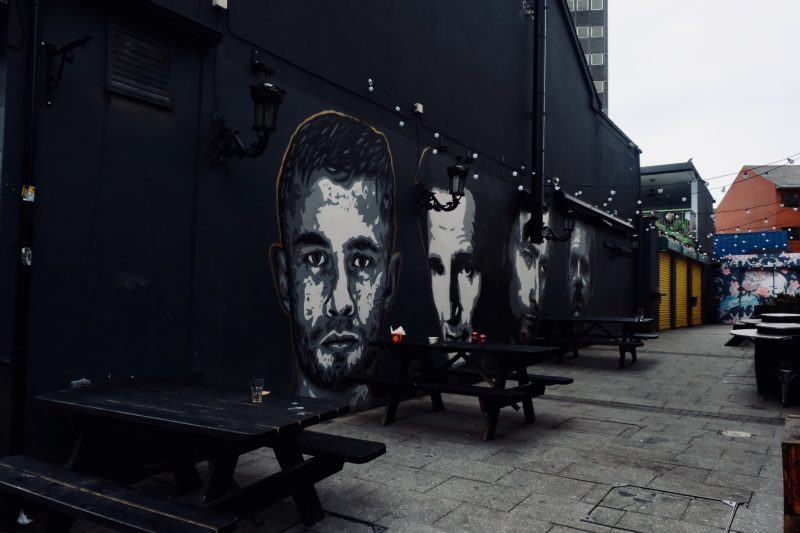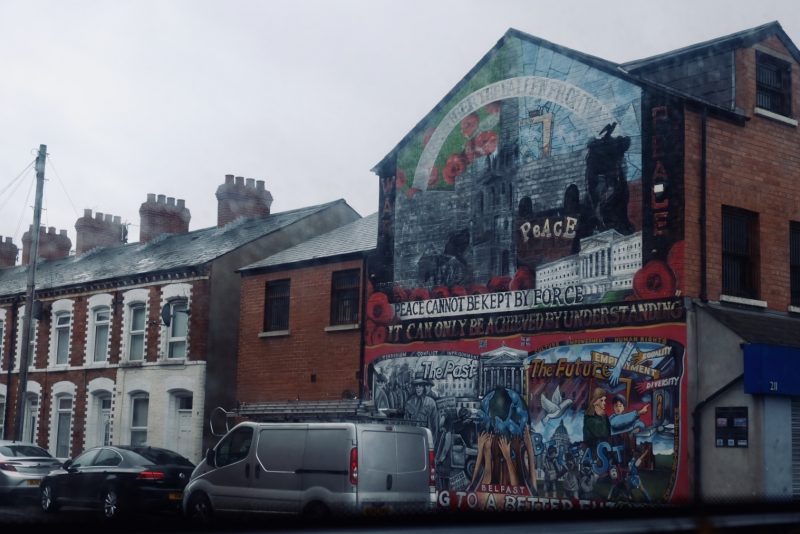 We stopped at Victoria Square, where we got a good look at the church tower, that reminded us so much of Big Ben, real London-vibes.
For the rest of the day we simply strolled around, had a coffe, had good chats and enjoyed the nice shopping street of Belfast.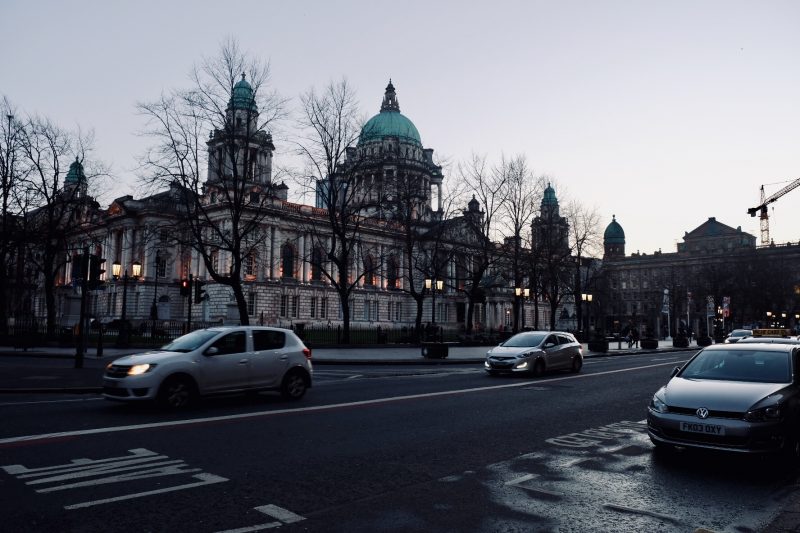 In the evening we bought some pasta and pesto, which we then prepared in the hostel, which was super yummie and also cheap and perfect to have before going out for a few drinks.
The next day we had a bus tour booked for the Giants Causeway and as my Cliffs of Moher bus tour experience this one was just as amazing. We made several stops, some more exciting than others of course, but all in all a great offer and way to see a lot more than only one sight. First stop was at a castle, only to get cash and for a few photos. We drove past amazing sceneries and saw some cool places where the series Game of Thrones was filmed, like this bridge and castle for example.
The first really spectacular stop was Carrick-A-Rede, a rope-bridge you can cross to come to a tiny island. After a 1 kilometer hike you arrive there and even though it's only a very short distance to walk on the bridge it was absolutely nerve-racking for me. You could see the water crashing against the rocks below you and I can't say that this was very calming. But after crossing it the second time to get back to the mainland the three of us were so proud of ourselves.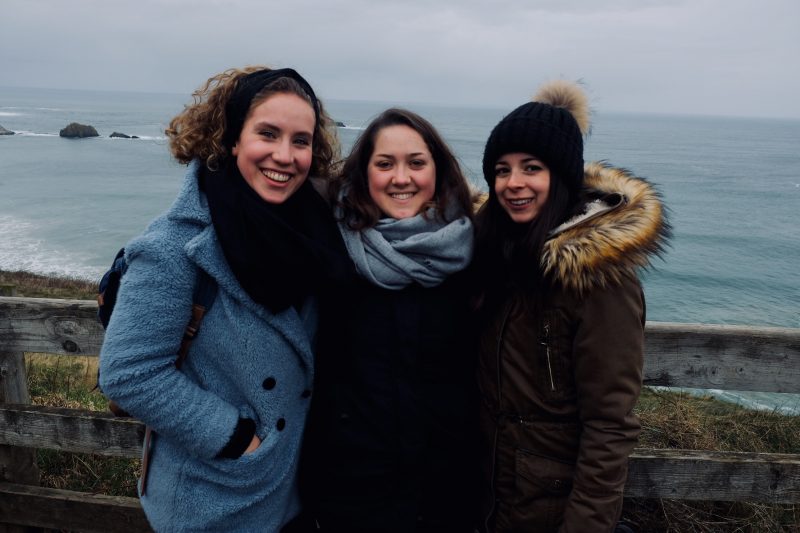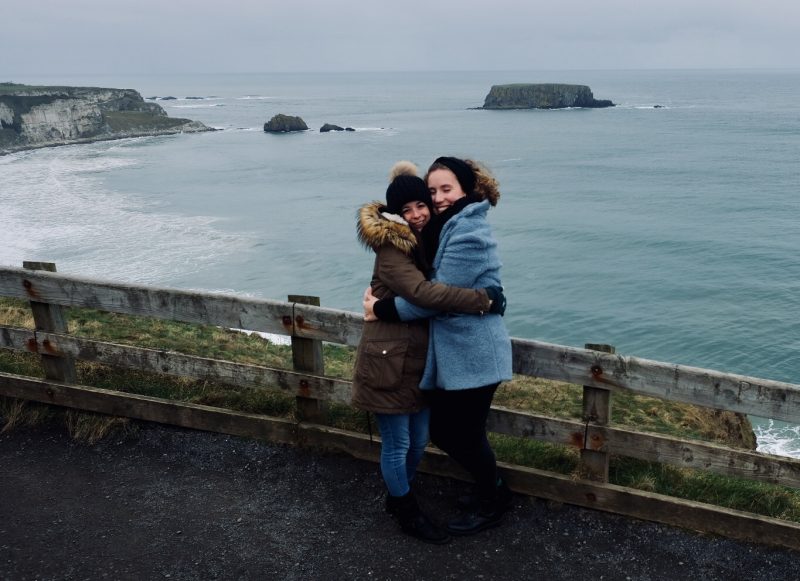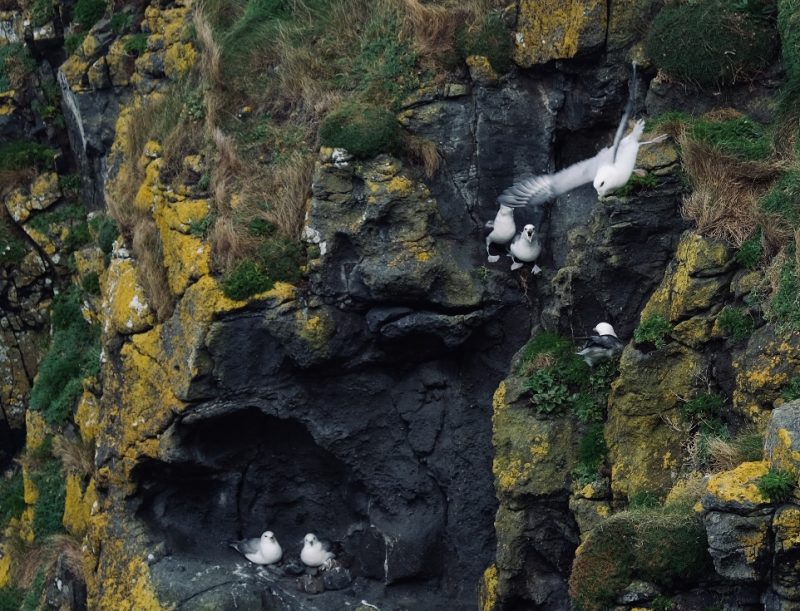 After this magical but also nerve-racking experience we nearly forgot, that this actually wasn't the main attraction of the day. Next we stopped at a pub to have a lovely lunch, which our bus driver already ordered for all of us in advance and I have to say, him being so organised saved so much time and also was very relaxing since we usually planned our trips ourselves and didn't get guids or anything.
We stopped just to take a few pictures at this amazing castle, since it was one of the most popular ones all around Ireland and a very popular wedding photo stop (Dad if you ever shoot a wedding in Ireland you now know where to go ;D) and once again a shooting location for Game of Thrones.
Our next stop was at the Old Bushmills Distillery, where we only had half an hour which was simply to little time to do anything really, so we all agreed that this stop was a little unnecessary, but nevertheless an opportunity to stretch our legs a little. Our final stop was the Giants Causeway, the reason why we actually did the tour and I have to say it was simply amazing. Not only was the audioguide we had super nice, since it told you all about the myths and how it actually developed, but the beautiful scenery and the rawness of it all was jaw-dropping. We couldn't get enough of watching the giant waves crashing against rocks and splashing high up in the air, so strong and simply doing their own thing with no one being able to tell them what to do. We wandered around and just enjoyed the beauty and uniqueness of this place, not talking much, but listening to the audio guide and the waves.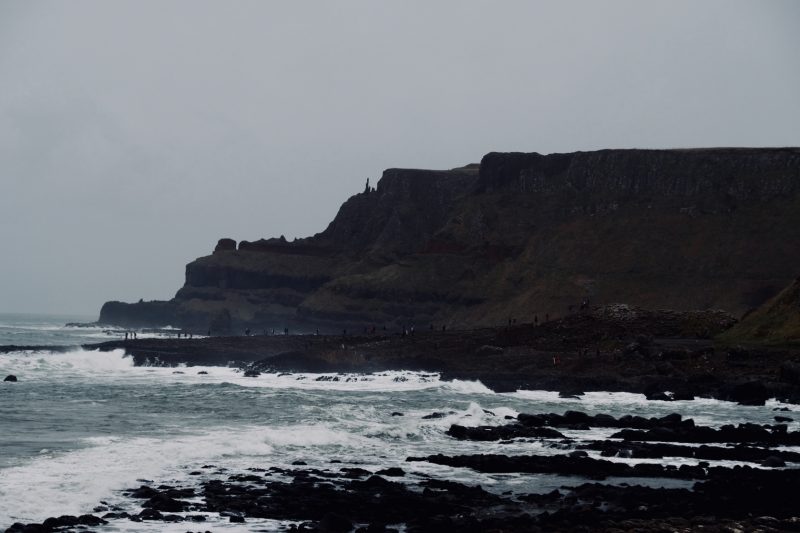 After that we got back on the bus, which took us straight back to Belfast, where we had to wait for the aircoach to bring us to Dublin, from where we had to take the Dart to go back to Bray and from there with another bus again to Greystones, where we finally arrived at half eleven in the night and went straight to bed, unbelievably tired from all the travelling.
All in all it was such a wonderful trip, which we all enjoyed to the fullest. It was the best travelling with my girls and I hope to travel with them again very soon.
Thank you so much for reading.
See you soon,
Lena xx