28 Dez

Merry Christmas from London

Hi everyone,

I am back with a very exciting new blog post, about another trip and a lovely Christmas.

The pictures in this blog post are a mixture again of my friend Claras and my camera. We discovered that even though we both use a camera from the same brand -fuji- we take our pictures in a completely different way. If you are interested in photagraphy and have a good eye for things like that, you might even notice the difference. Or you might realize, that I took the pictures of Clara and she the ones of me, surpriiise!

On Saturday 22nd of December I hopped on a plane to visit my friend Clara in London. She has already been in a post once, since she visited me in Dublin at the end of October. The strangest thing about my journey from my home in Greystones to Claras in Eltham, a town in Londons suburbs, was that I wasn't nervous about the busses, trains and planes I had to catch and travel with. My body actually took every opportunity it got to take a little nap, which was firstly a sign of tiredness of course, but also one of relaxation and trust, which felt really good.
The journey from Standsted airport to Eltham was super easy and fast, since the public transport in London is just brilliant and seemingly always on time, which you can definitly not say about the busses from where I live.
Clara picked me up from a busstop and after a little food shop she took me to her home. Her host family was on holiday, so we had the whole house to ourselves, which was the best thing ever. We both were so happy to see each other again and let me tell you, in the five days we spent together, there was no quiet minute, because we had to talk about everything as you probably can imagine.
First things first Clara showed me Greenwich, one of the places she comes back to on a regular basis. And I really can't blame her for that. It has an amazing market, where they sell food, arts and crafts, games, jewellery and many more things. One of the best things about London definitly is, that there is vegan and vegetarin food everywhere, which obviously was perfect for Clara and me.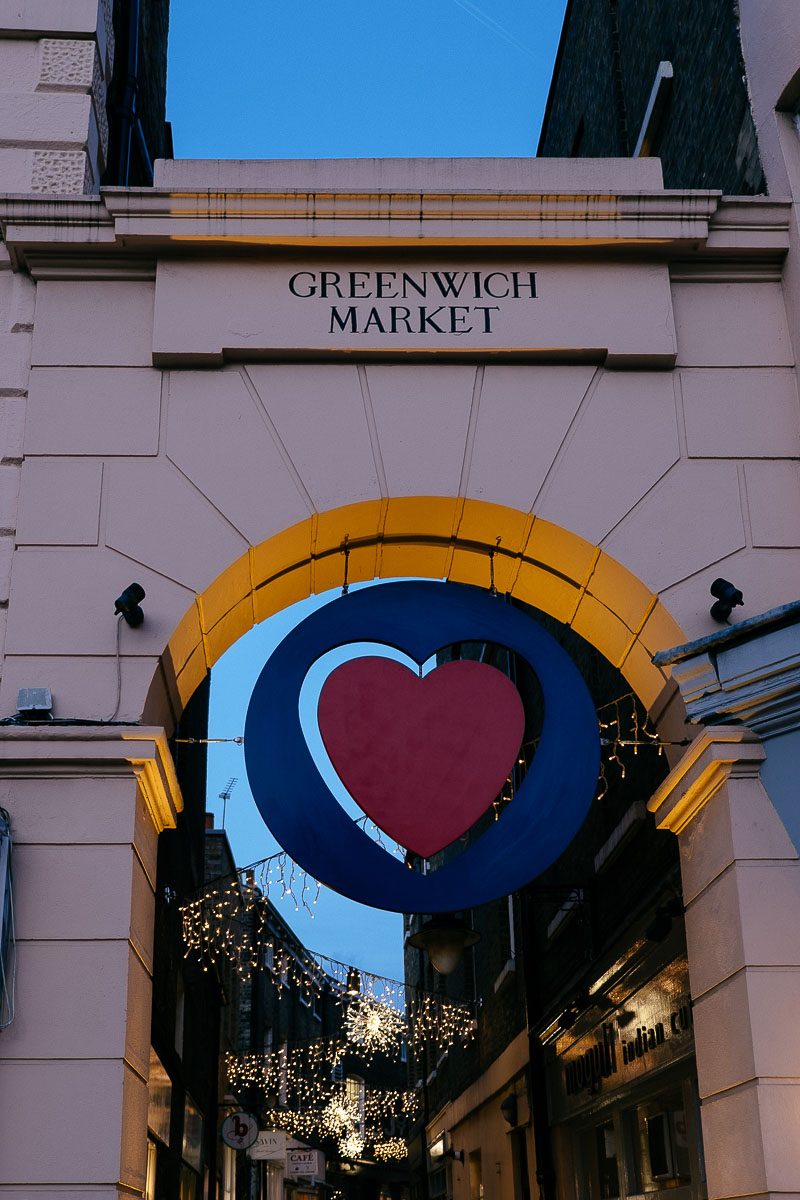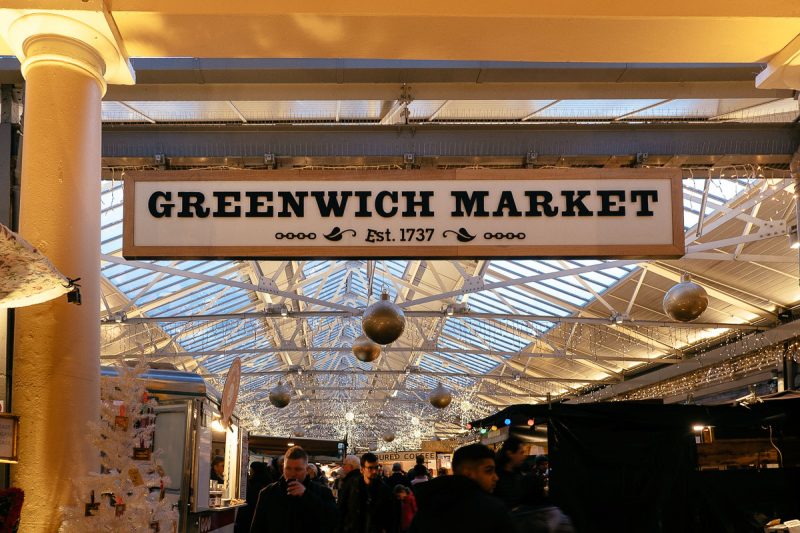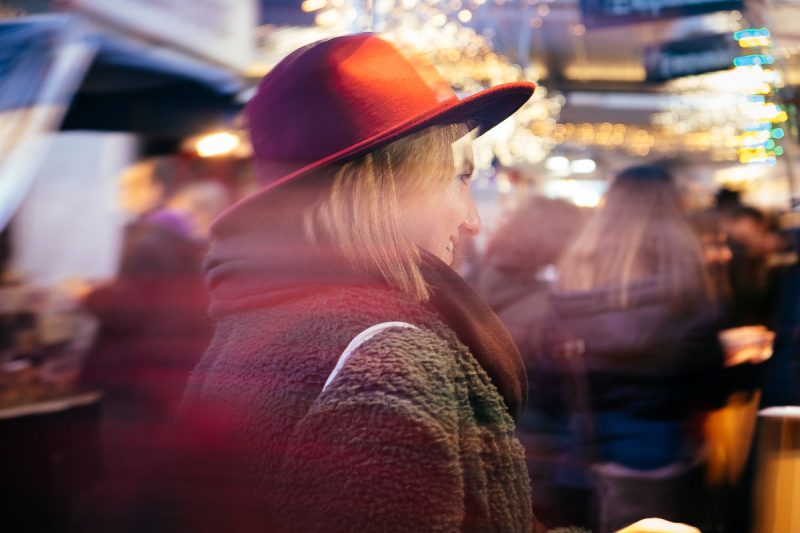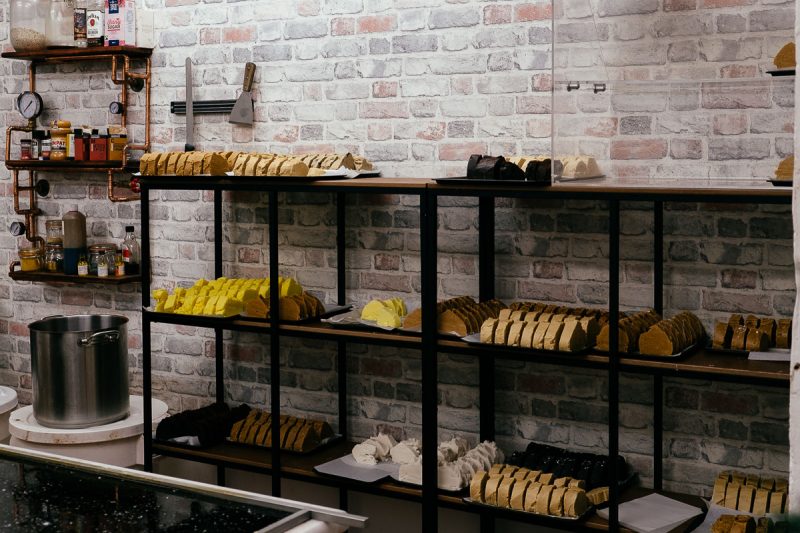 After indulging in yummie lemon fudge, coffee and little samples from here and there, we went up a little hill, to get the most amazing view over London, or at least a part of it.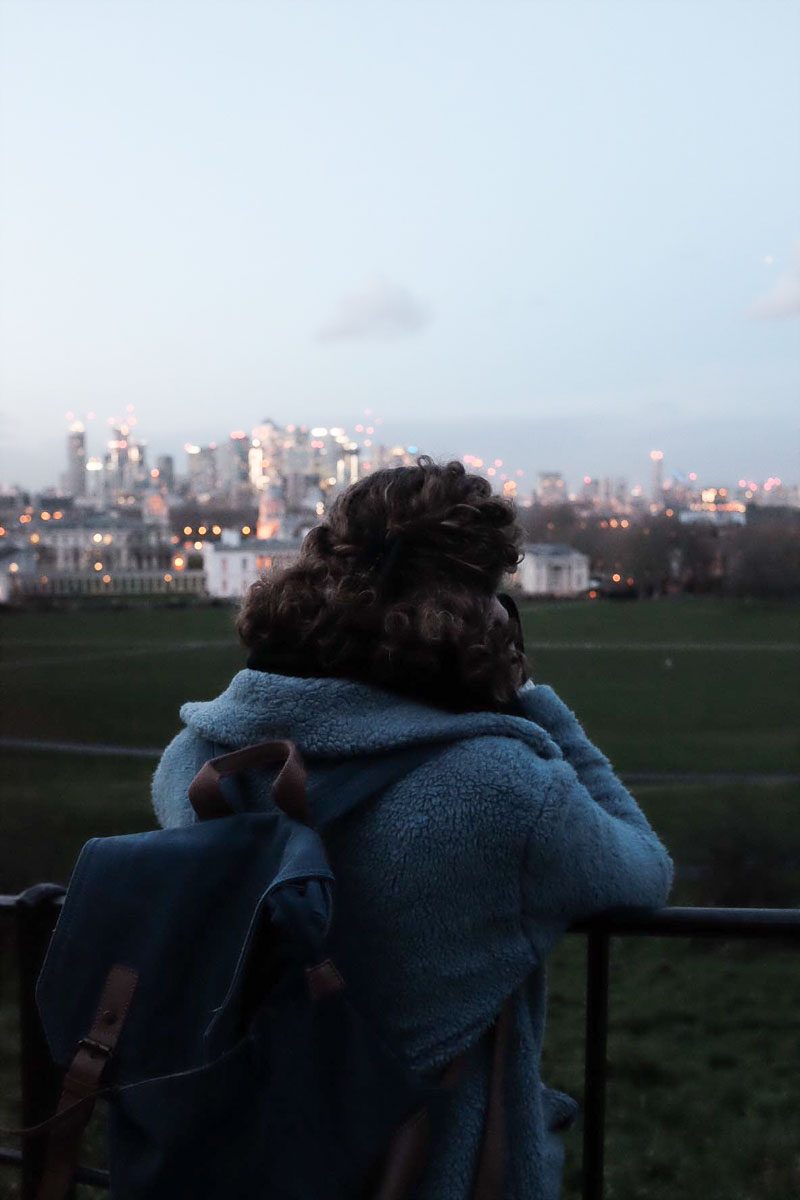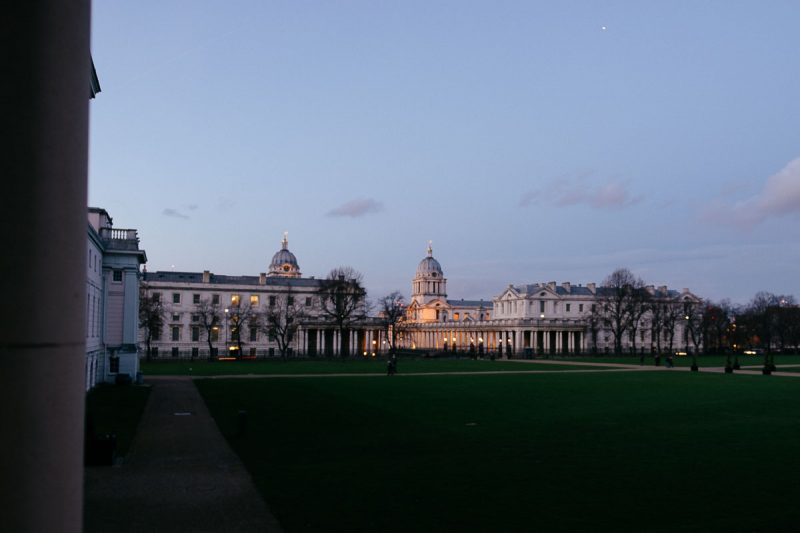 We enjoyed the view for some time and then decided to take the ferry, to get to London city. We got off right in front of the London eye, where we obviously had to take a picture, because I mean, you haven't really been to London, without taking a pic in front of the London eye, right?
This merry-go-round was still in Greenwich by the way and I just wanted to throw those pictures in as well.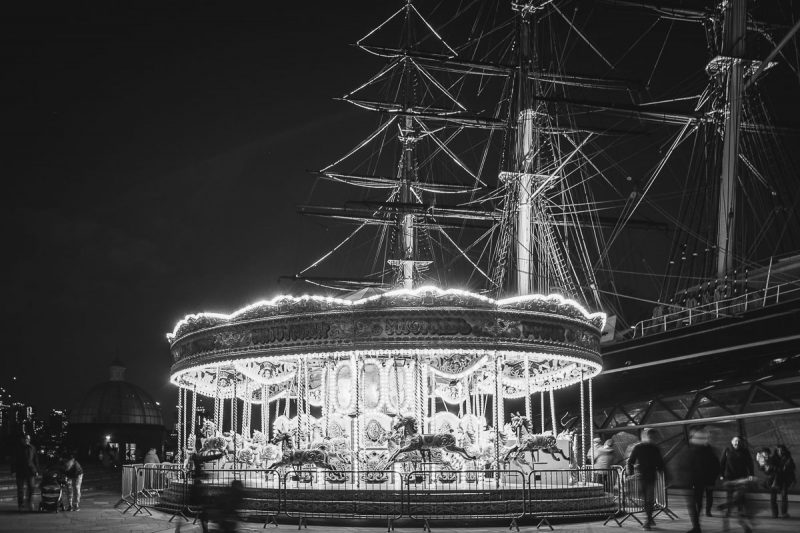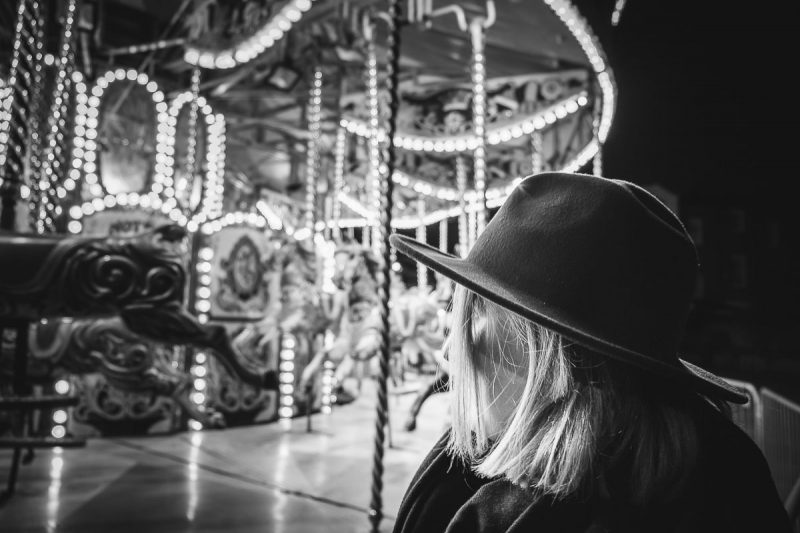 Afterwards we went from trafalgar square to covent garden, where we taste tested some teas and hot chocolates and just strolled around for a while.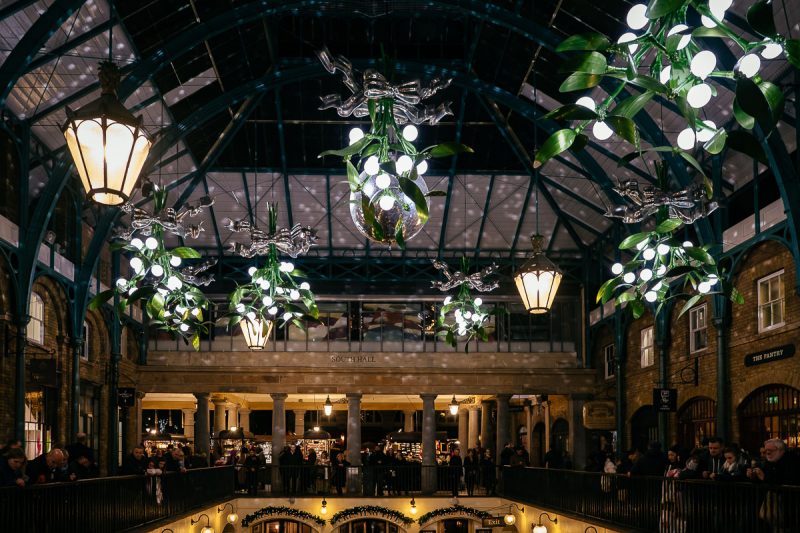 We also enjoyed an amazing vegan dinner in one of the many vegan restaurants, which was just sooo delicious. On our way back home we found a very fancy looking photospot, where we took a few pictures.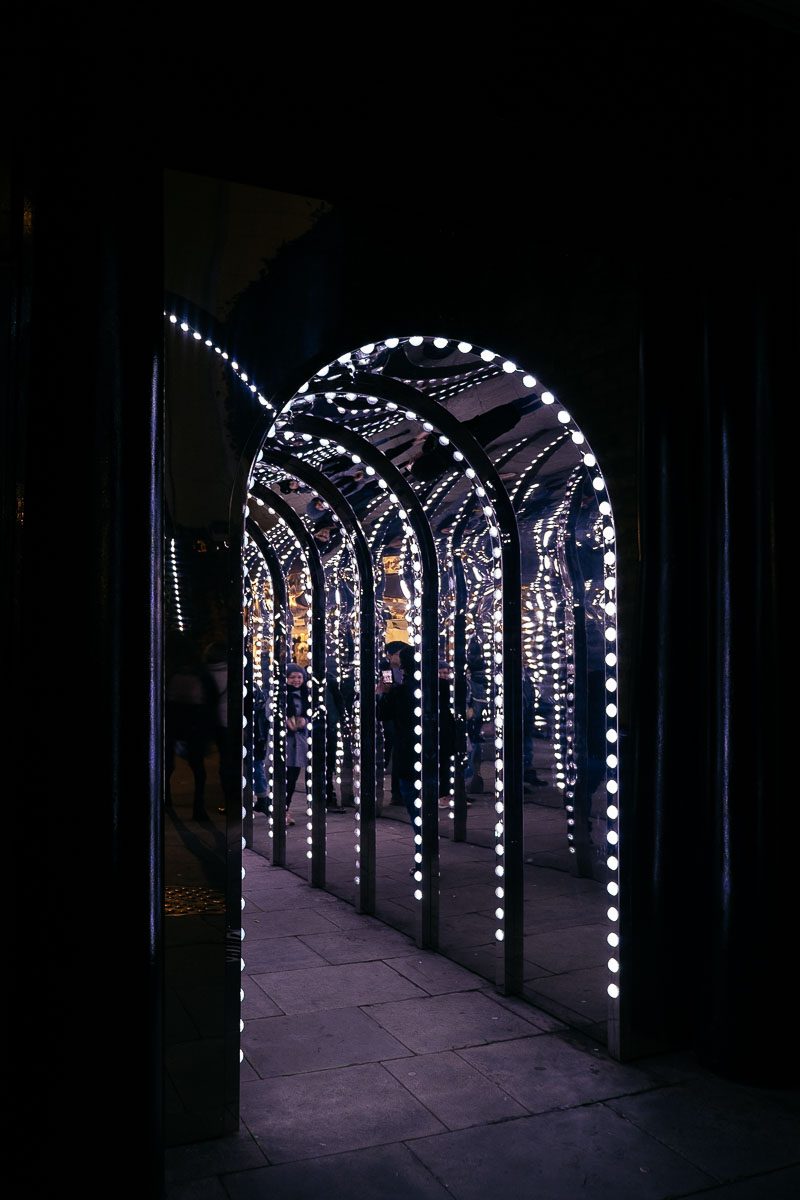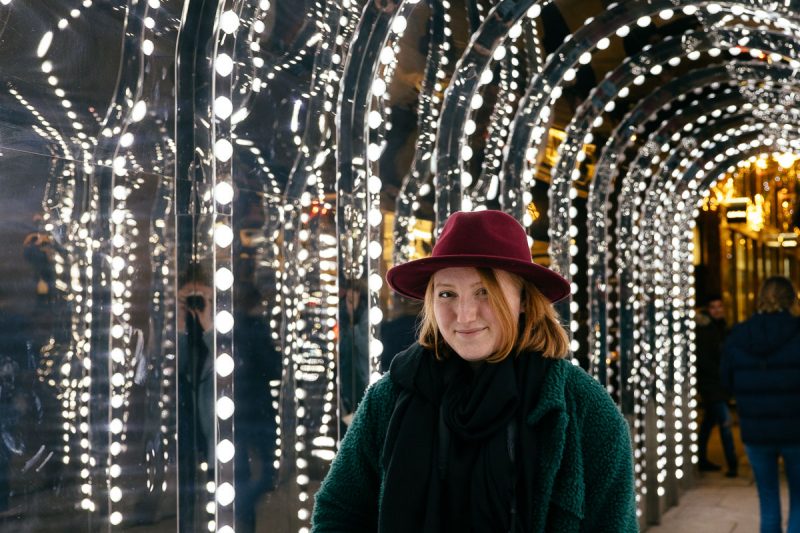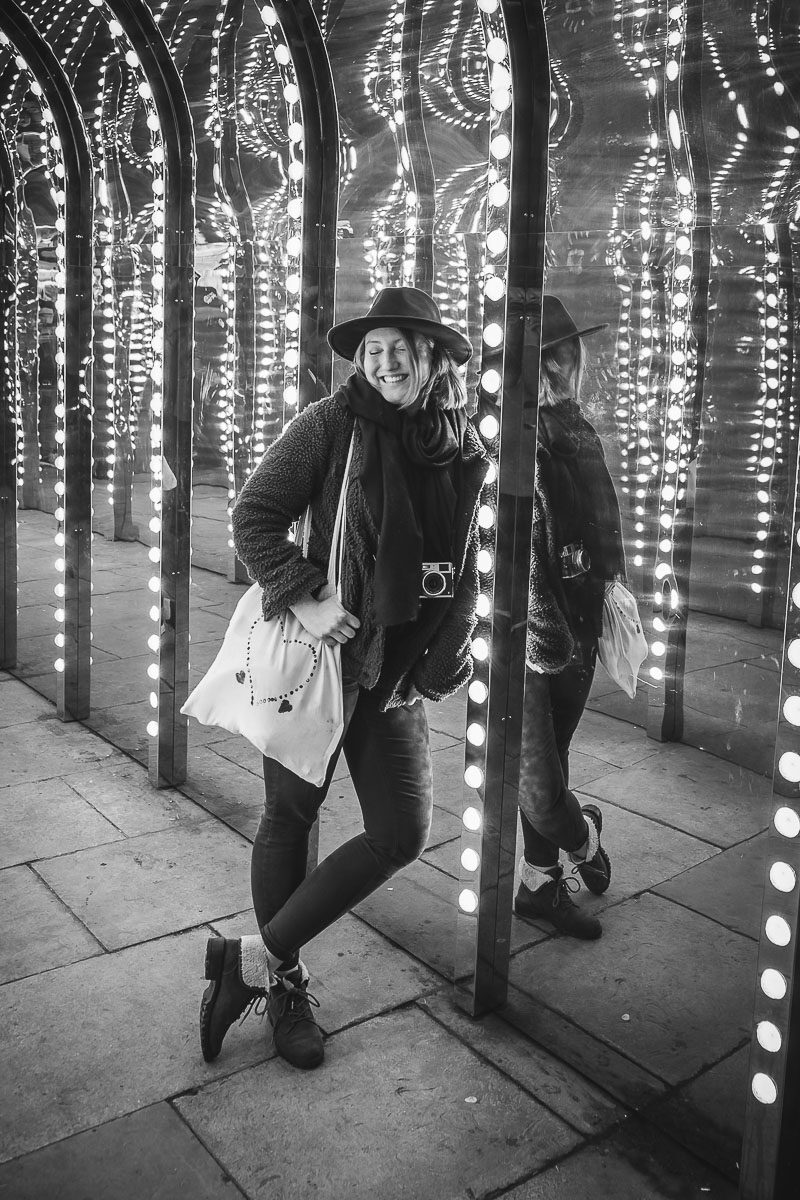 The next day we had a long lie in, which in my oppinion was well deserved after being on our feet all day, the day before. Then Clara showed me one of her other favourite spots in London, the Columbia Road Flower Market in Shoreditch. It was really crowded, but absolutely incredible. So many flower dealers, who tried to sell their flowers, before the one in the van next to him. Even though it was actually more on the pricier side to get some flowers, people bought them in heaps and everyone came out of the market with at least two bunches of flowers. So did we, or more so Clara did. It was just perfect for a little photoshoot here in there, but we didn't think it through properly, because we had to carry them around for the rest of the day, and for that they were a tiny bit inconvenient.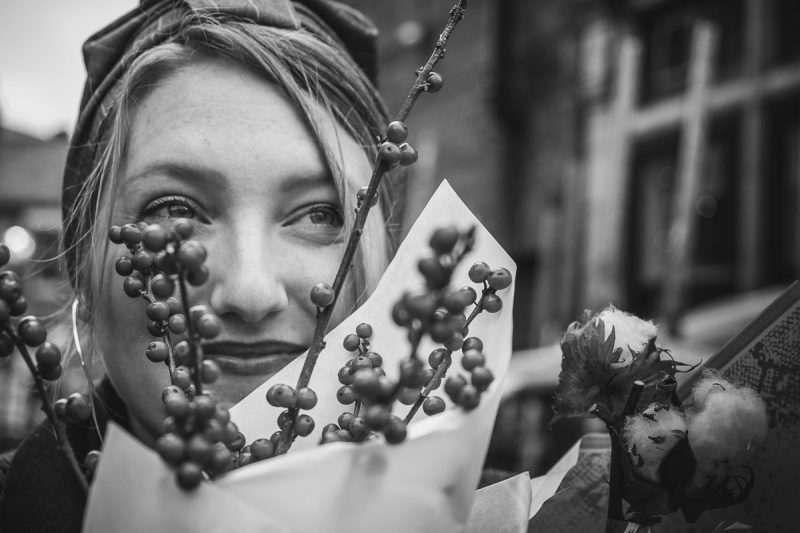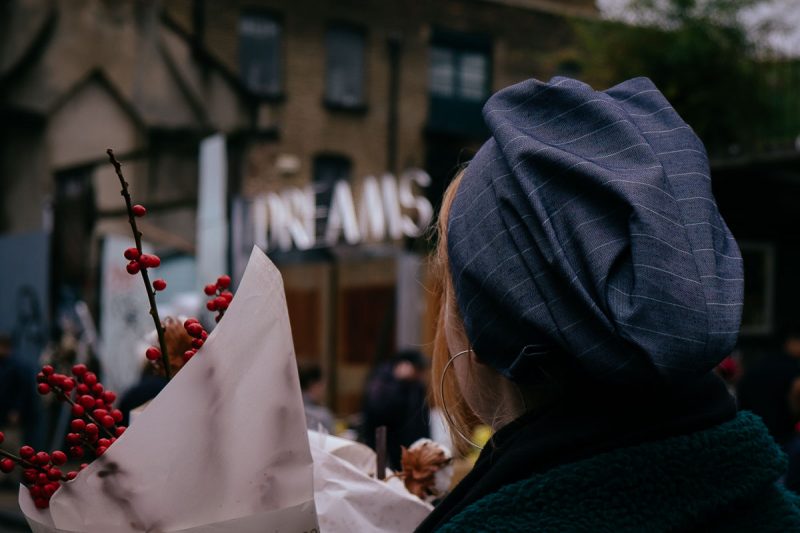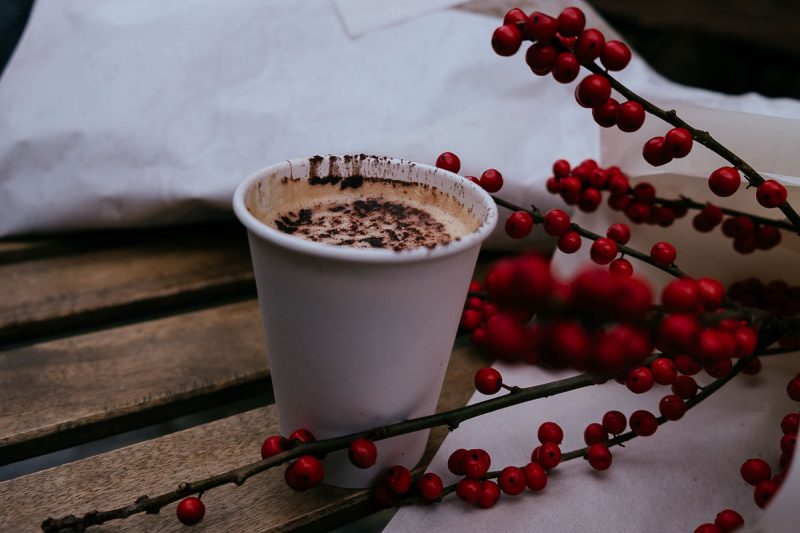 Just before we arrived to the flower market, I actually bought the most amazing donut, I ever had in my life. And yep you guessed it, it was vegan again.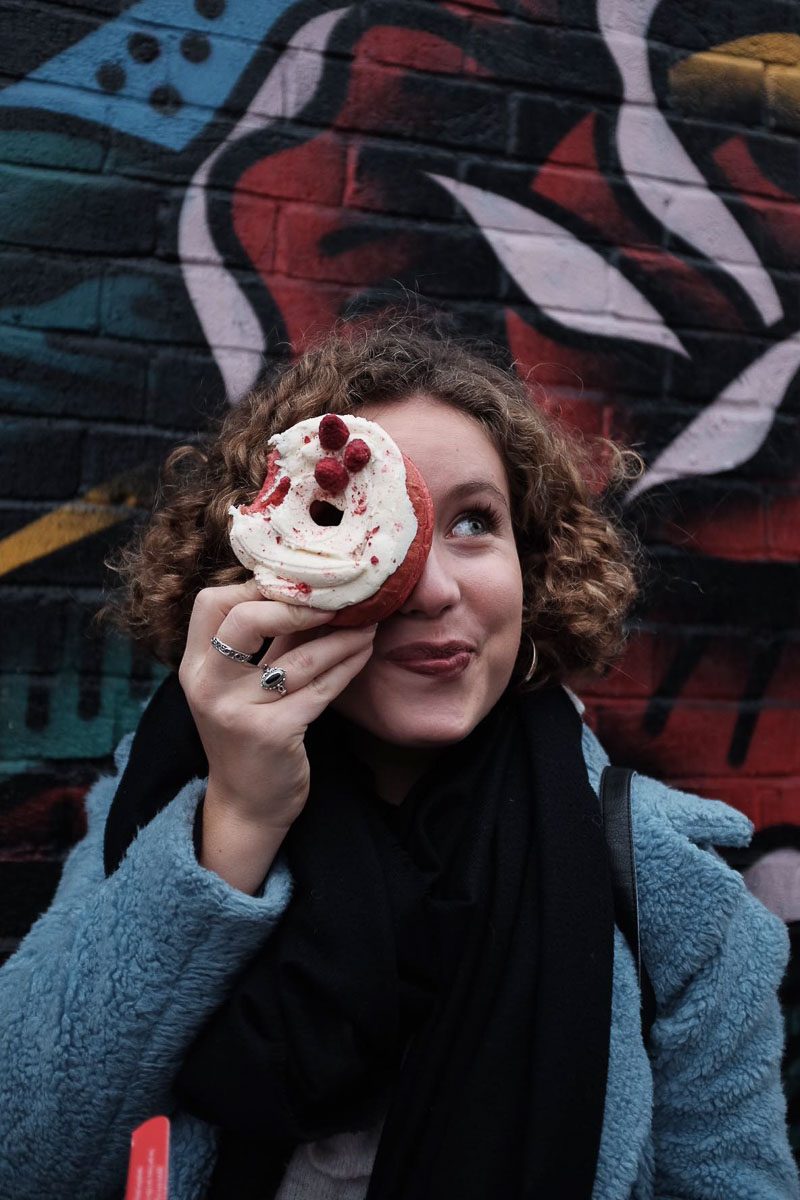 After the market we strolled around the streets, went into several vintage shops and enjoyed all the street art and grafiti on the walls. We also went into the biggest record shop and into another market for food, arts and crafts and all these things.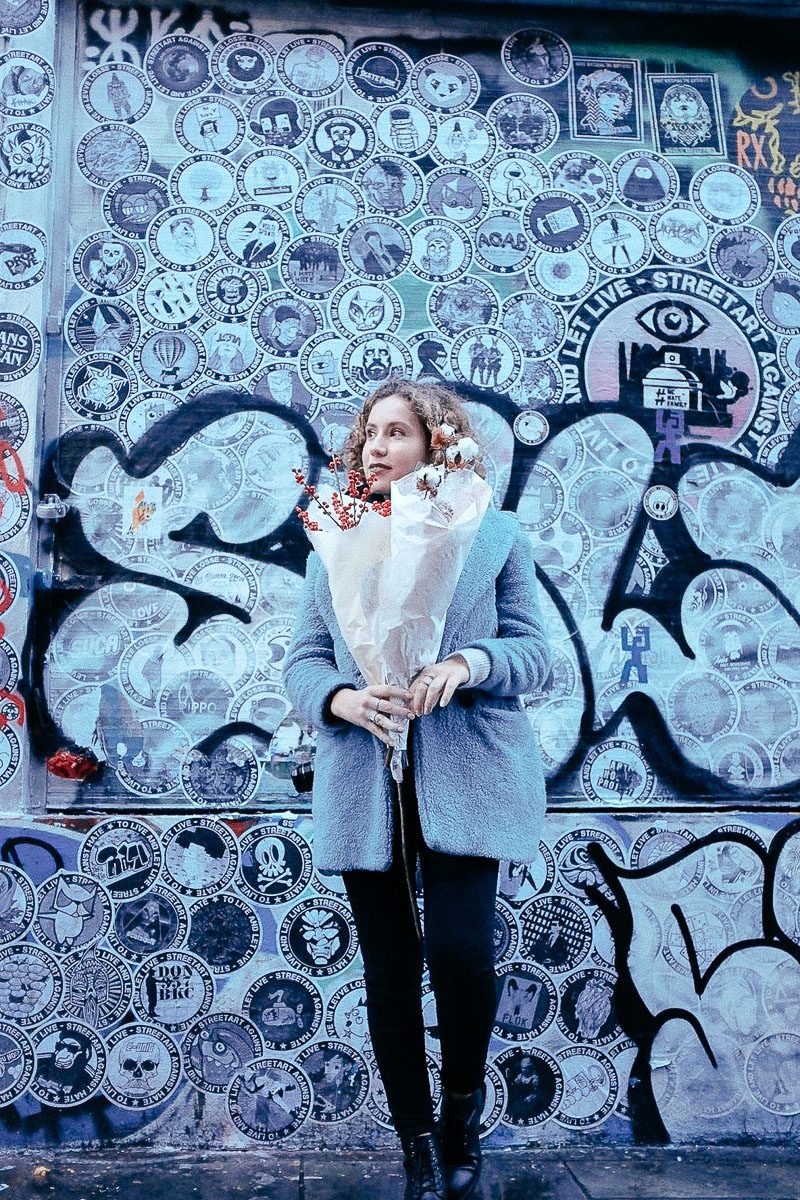 In the evening we went to have a cup of mulled wine and hot chocolate at a very crowded Christmas market, which was very nice, because we found a lovely little heated cottage to sit in, where we just chilled for a minute and then decided to call it a day and took the train back home.
For the 24th Clara and I planned to have a lovely and festive day in London. First thing we did was having a very fancy coffee in one of Claras favourite coffee places – Farmgirl- where I had my first blue matcha. The card-reader of the cafe didn't work that day and the place didn't take cash, so we had a little Christmas miracle and the coffee and croisant we already consumed were on the house in the end.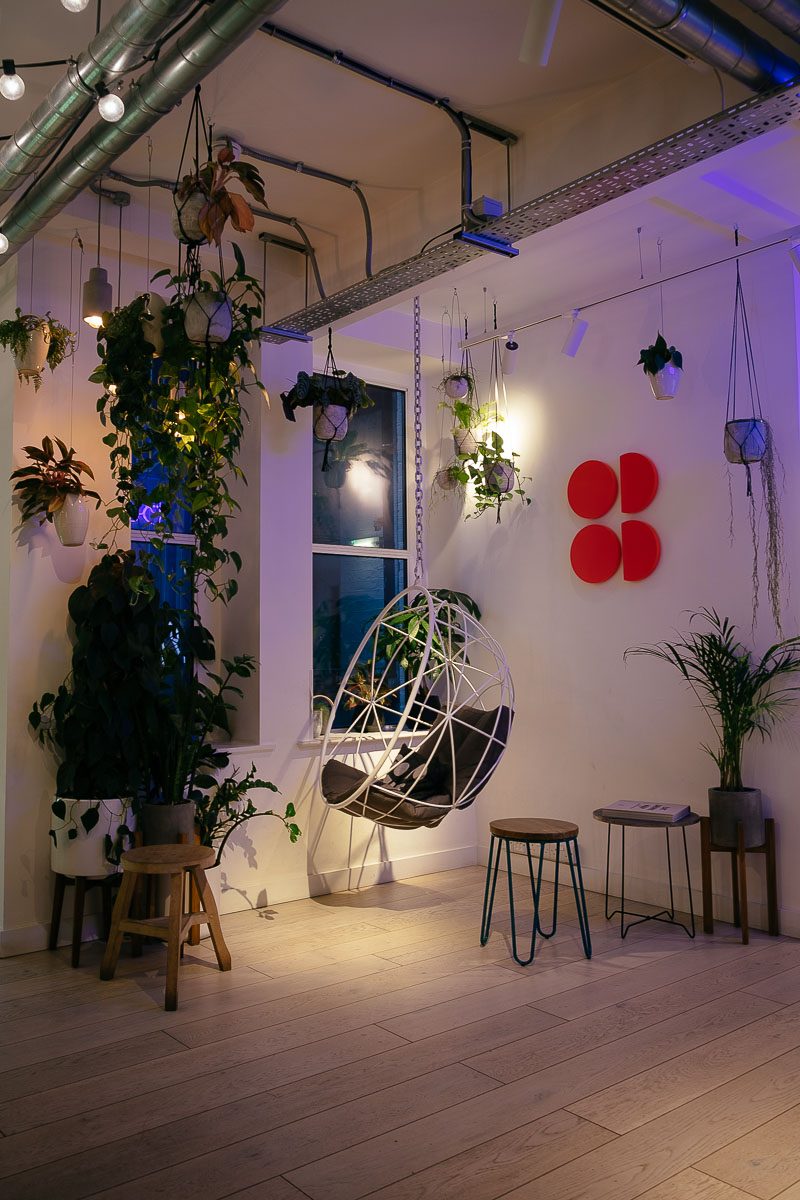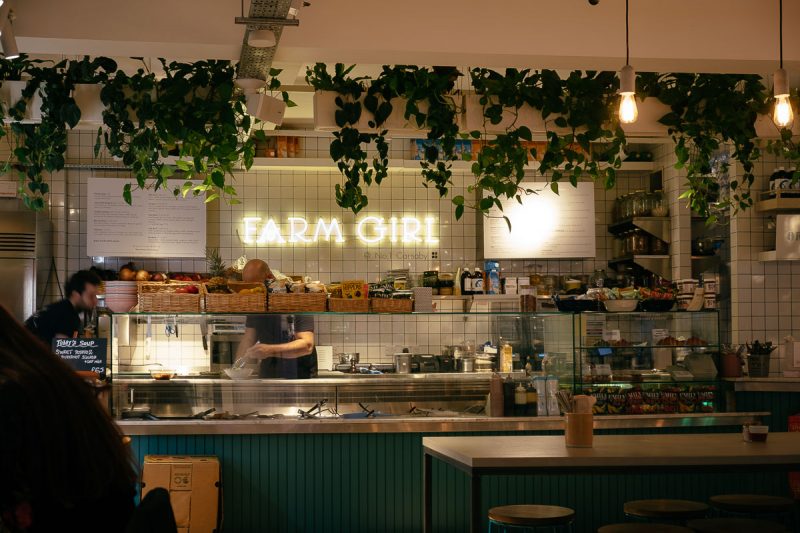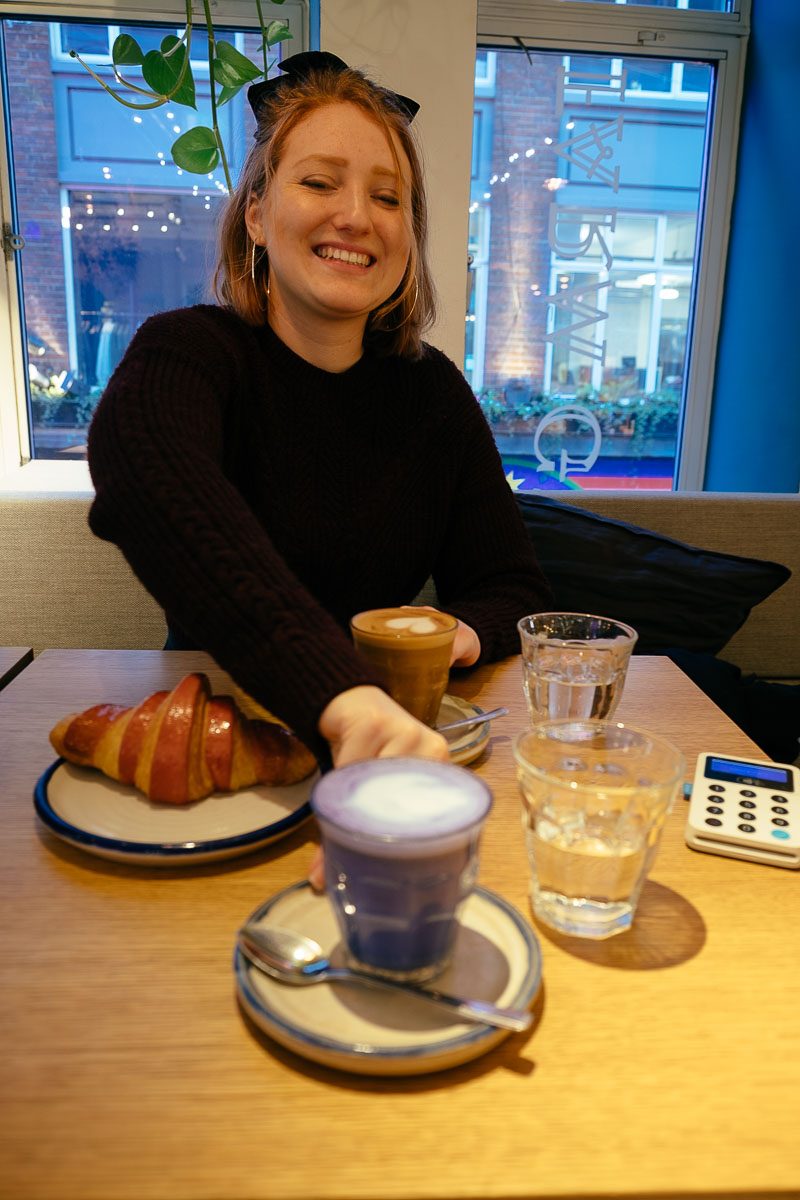 We only had planned one other thing that day, so we decided to just walk around, visit a special pink wall, to take pictures in front of it and stop to listen to some nice street artists, who just blew our minds with their skills.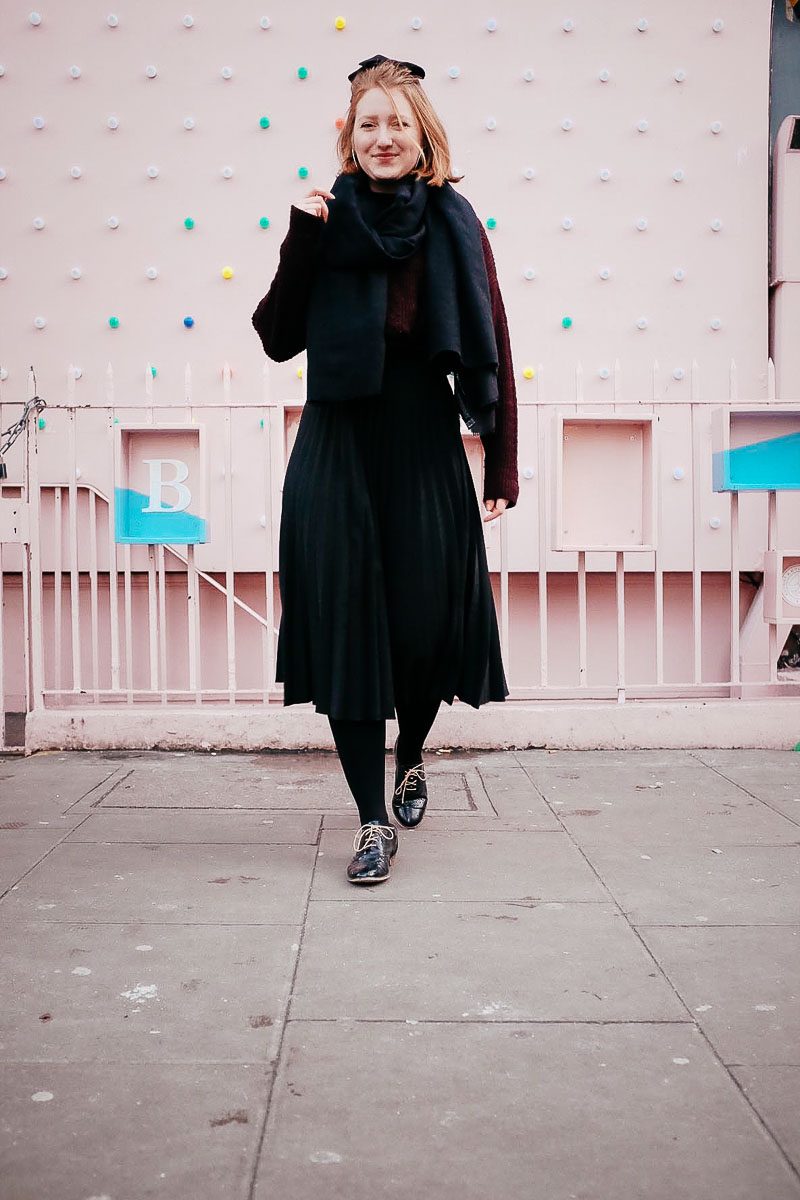 Then it was time to go ice-skating in winter-wonderland, which is a huge fun-park, like our Urifx in Linz or Oktoberfeste in Austria and Germany, where you can do everything from ice-sculpting workshops, to riding roller coasters, to eating whatever you feel like and as already said ice-skating. It was in that magical place, with lights everywhere and we even were accompanied by life-music whilst we were ice-skating, which put us in the most festive mood.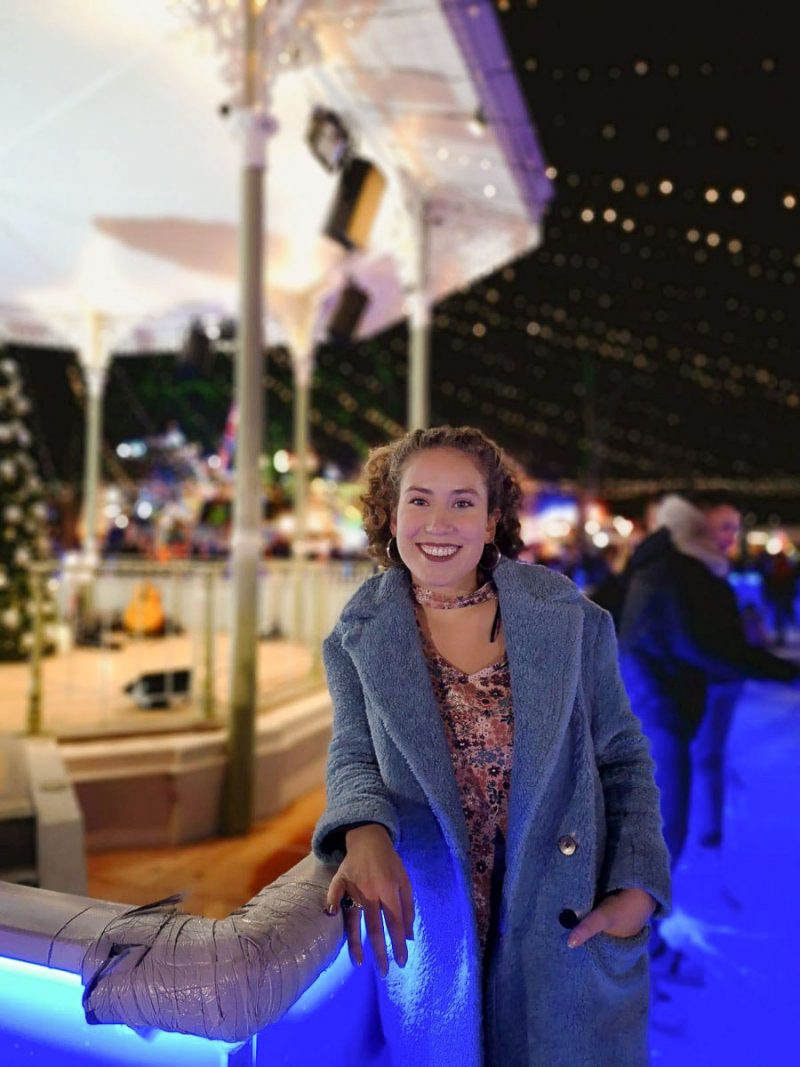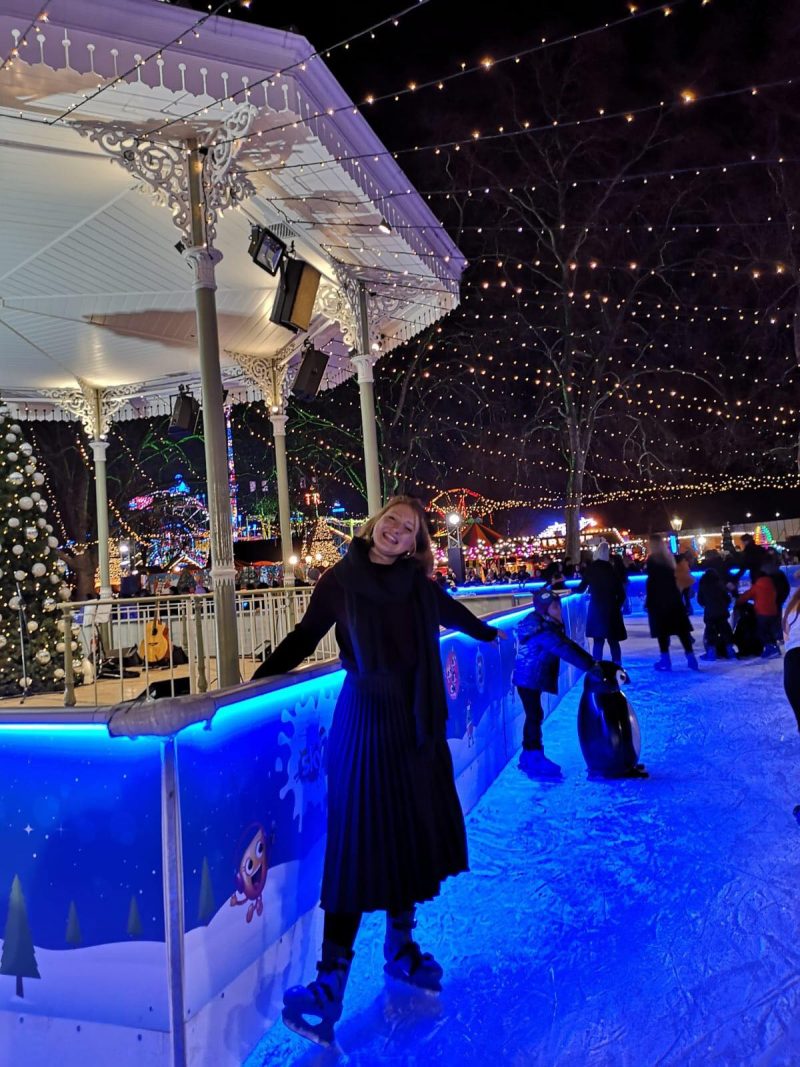 After having some Crepes, pancakes and hot chocolates we decided to go home to go on celebrating our Christmas eve there. We had skype calls with our families, which was the nicest thing, to feel close to them, even if we actually weren't. Then we of course opened our presents and had some prosecco to toast to a very merry Christmas with one another, which of course was very different, but also just wonderful.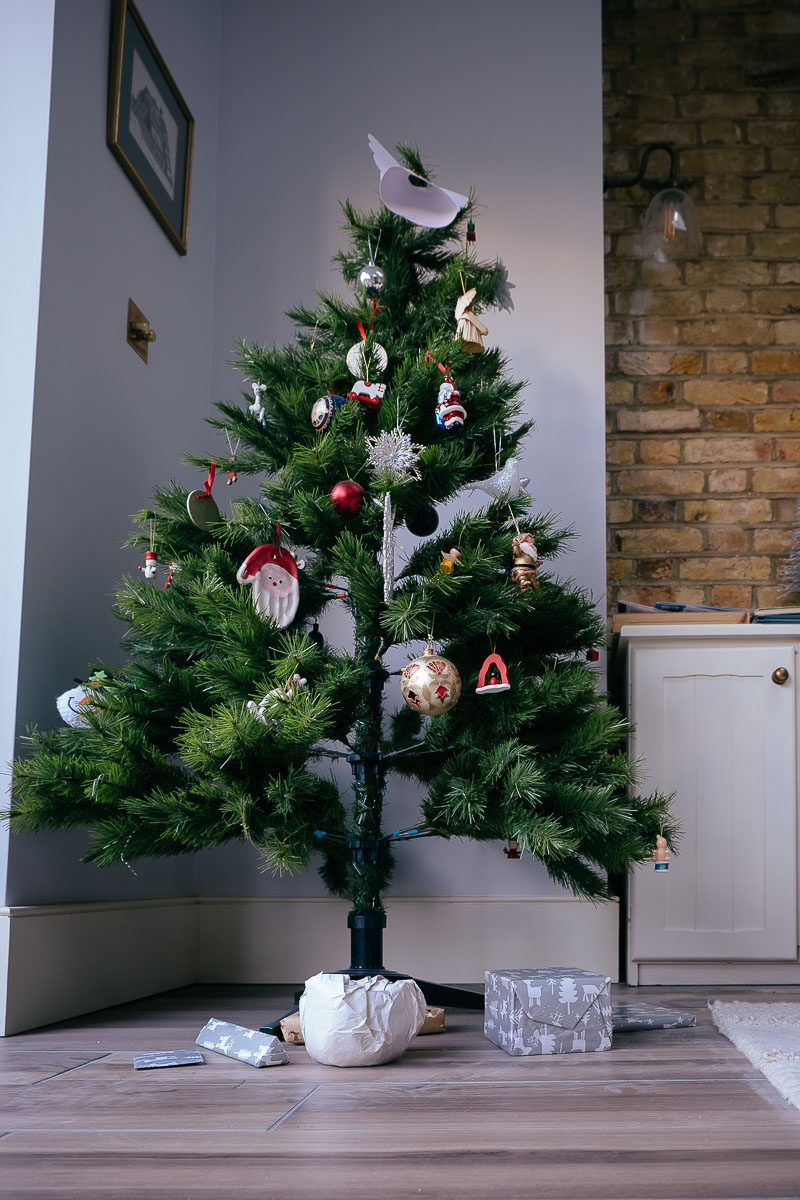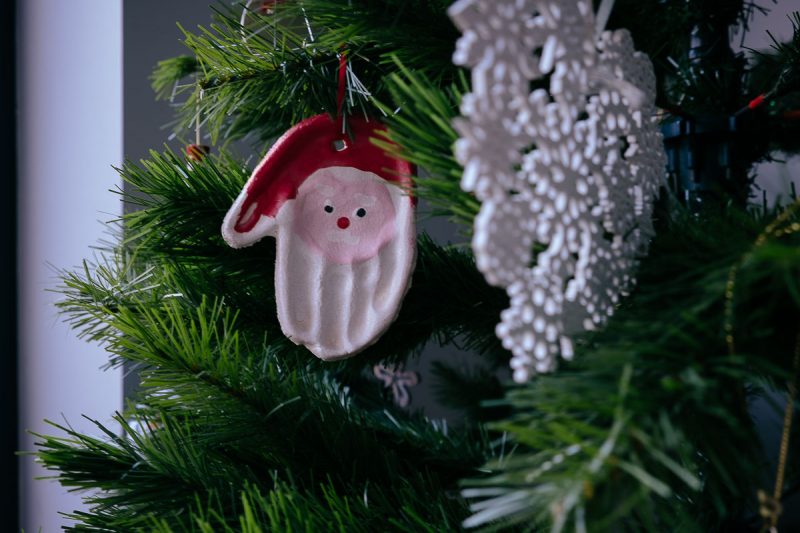 On the 25th we basically lay in bed, ate, chatted about everything and watched movies all day long. We already knew, that on the 25th nothing would be open and no public transport would be working, so we decided to have a realxed day at home. But we did one mentionable thing that day, which was making a fantastic Christmas dinner, with a vegan Christmas roast, which was really amazing.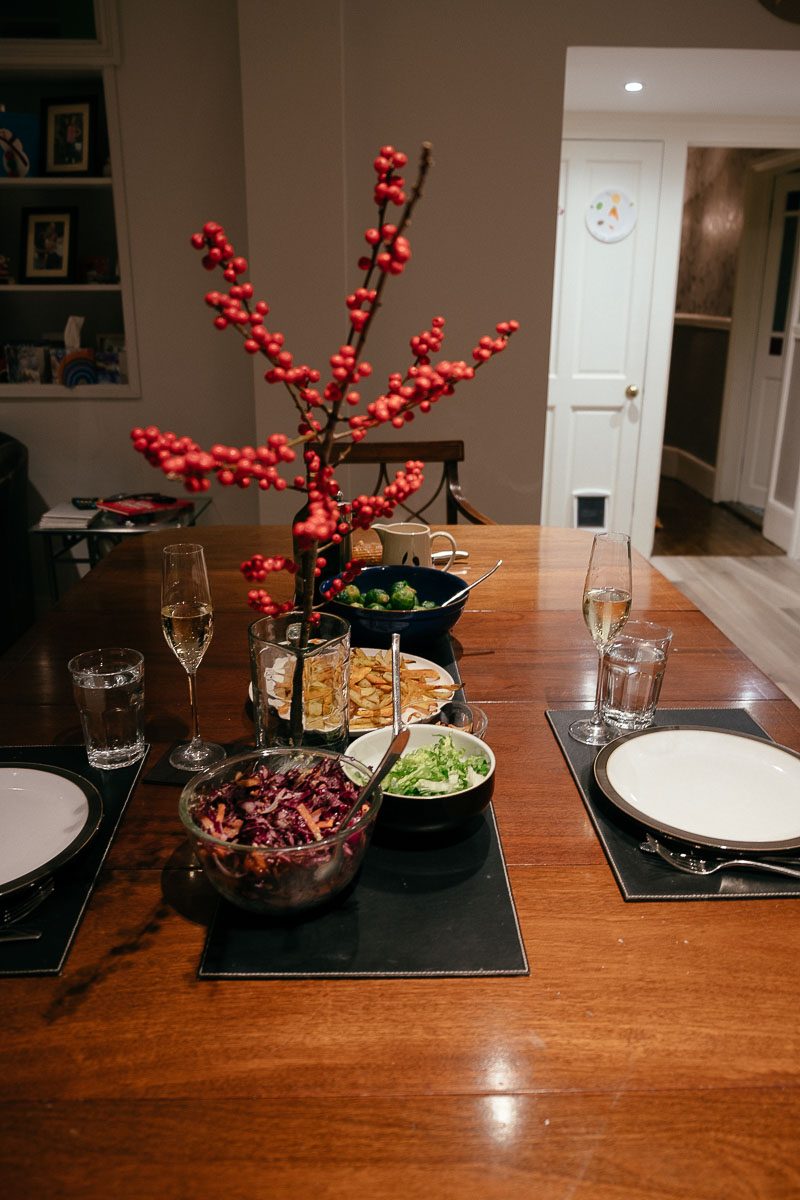 For the 26th we planned to enjoye our last day together in London. Of course we didn't think about the 26th being a holiday as well, so some of the things we wanted to do, were closed. We still had a stroll around and walked across the Thames over the Millenium bridge and got a beautiful view at London Bridge and St. Pauls Cathedral.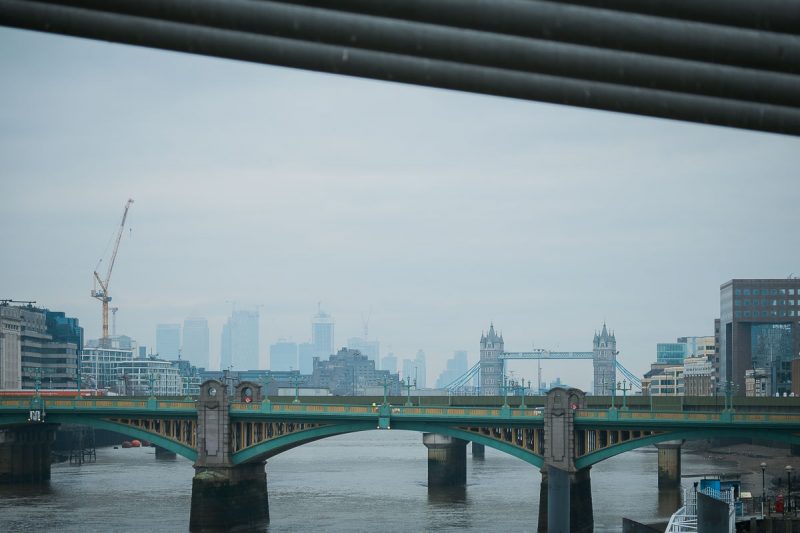 But we didn't let things being closed ruin our day and decided to go to Camden town, which is a very lovely and special part of London. I've already visited Camden with my family, when I was in London for the first time, but it was just as amazing as last time. We just walked around, had some lovely coffee, some haloumie fries, which are something very trendy right now in London and we just enjoyed looking at all the food that was being prepared and afterwards eaten. I also had to buy the very best freshly pressed (ah that rhymes) orange juice from a stand, from which I bought the same four years ago.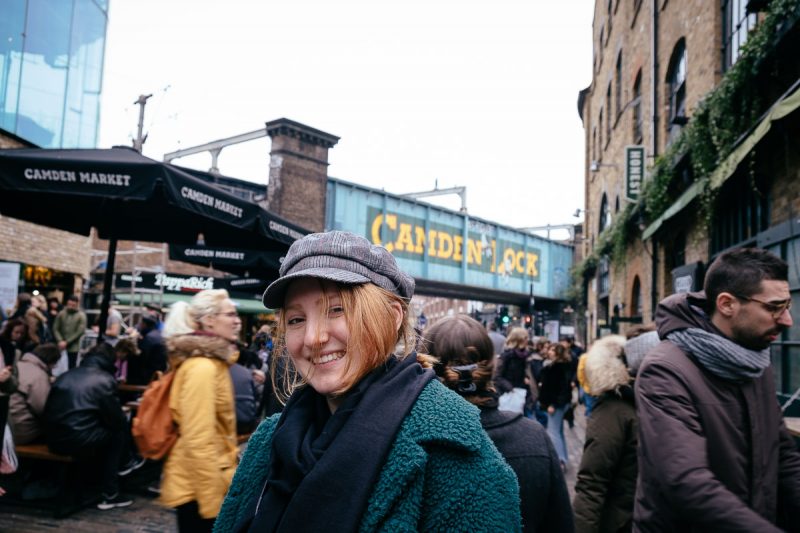 (Nope that's not real snow, it actually was so warm in London at that time, but they produced fake foam snow.)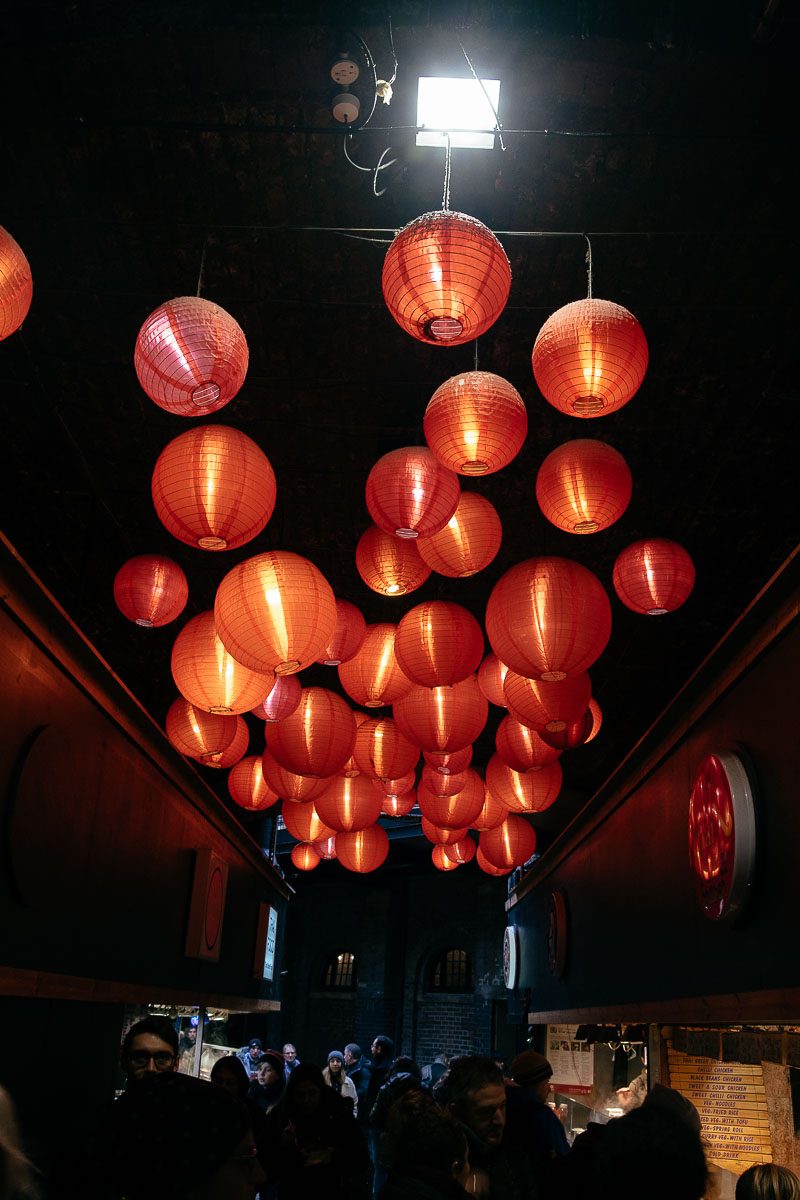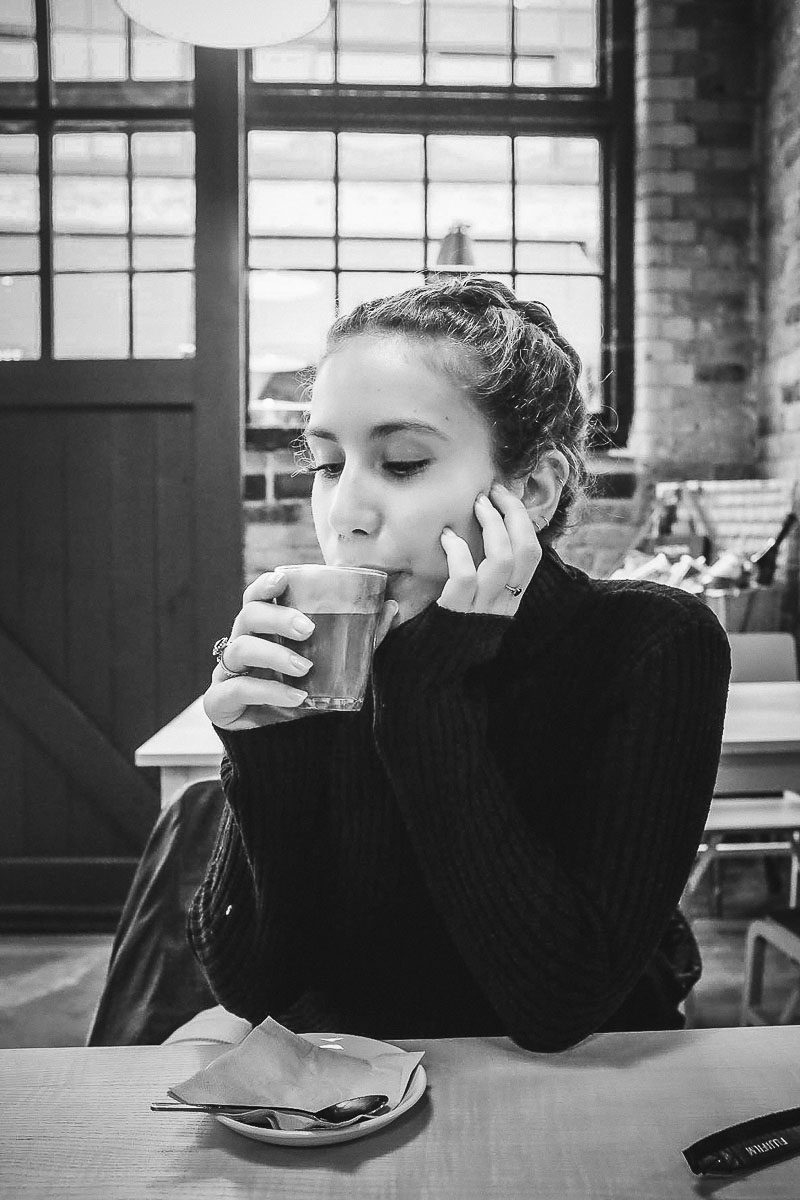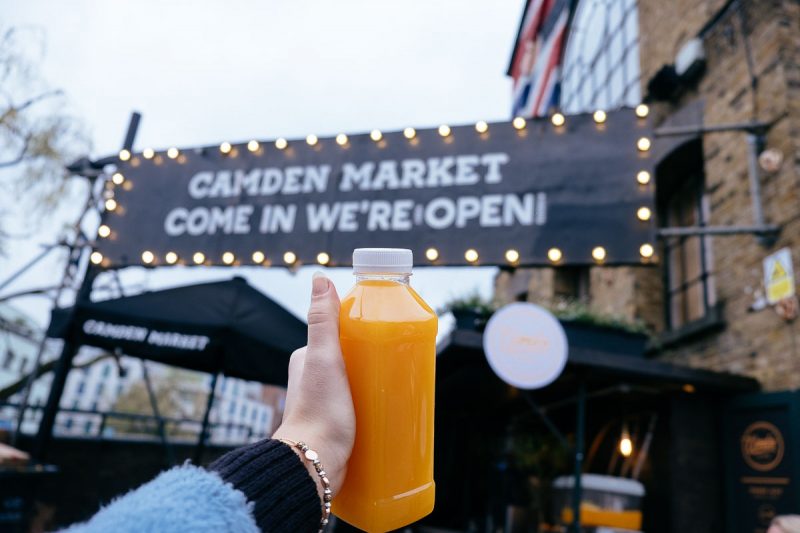 After a lovely chai latte we already had to get back to London city, where my airport shuttle was leaving. I nearly didn't get on it, because it was overbooked, but finally got the last available seat and said good bye to Clara in a hurry.
Clara – I just wanted to thank you, to invite me to spend Christmas with you. It really was special celebrating together. Also can I say what an amazing tourguide you are? I hope you'll get plenty of visitors who can then enjoy only the best of London. Thanks for being one of my very best friends. Lots of kisses to you. xxx
Well and that's it again.
I hope you had a lovely Christmas yourself and got to spend it with some people you loved. Of course I was a little sad at one point, that I wasn't spending Christmas with my family and my boyfriend in Austria, sure that was different. But I also know, I will have plenty of Christmasses with my loved ones at home and most likely never the chance again to be in London for that time and spend it with a very dear friend, so I didn't regret it at all.
Thanks for stopping by and having a read, it means a lot to me.
I'll see you in the New Year again and let me tell you, New Years won't be any less exciting than Christmas.
See you soon,
Lena xxx