22 Jan

Food Ideas for AuPairs

Hello everybody,

(switched it up this time, did you notice?)                                                                                                                                                                          I can't believe I nearly hit the five moths mark. I can still remember the first day I arrived here in Greystones and how I met my lovely hostfamily, clearly and I just can't believe it has already been five months since then and that there is only one month more to go. It is just crazy!

I had planned this blog post for quite some time, and I just wasn't sure if anyone would be interested. But then I thought if it can help one single person at some point I am happy with it. And then these recipies aren't only suitable for AuPairs, but also for mothers or babysitters or whoever likes food really. So I thought I'd share some of the dishes I created for my girls with you, so you can get a little bit of inspiration.

By the way, some of the pictures were taken with my phone and most of them don't really look as tasty as they actually are, so I am really sorry for that.

Let's start off with the savory dishes:

My girls love all kinds of stews or chillies, as long as the onion isn't visible and it is not spicy at all. That's why I would recommend to season it very lightly and if you decide having some of it as well, just adjust to your own taste afterwards.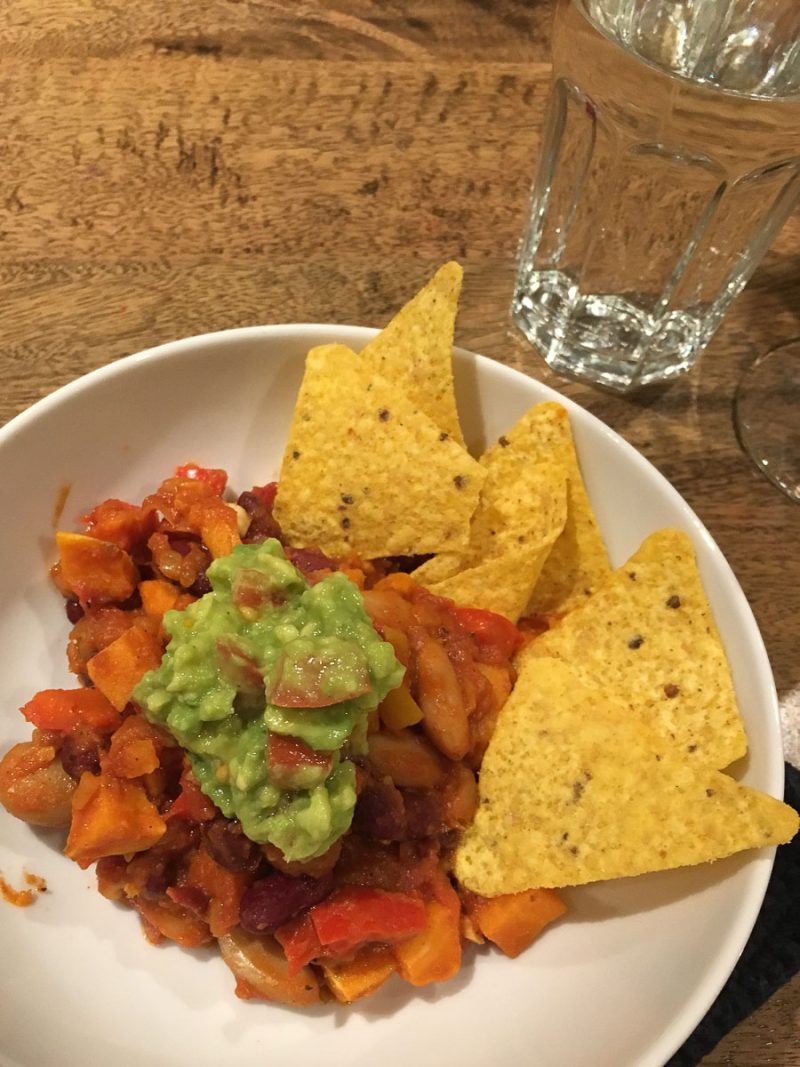 Here I made Chilli sin carne with peppers, beans and sweet potatoes and especially my older one loved it. But not only she did but my host dad was super excited about this dish and asked me several times for the recipe and kept saying how healthy and sustaining it was (because all those carbs make you feel full for longer) and how good he felt after eating it. So this was definitly a success.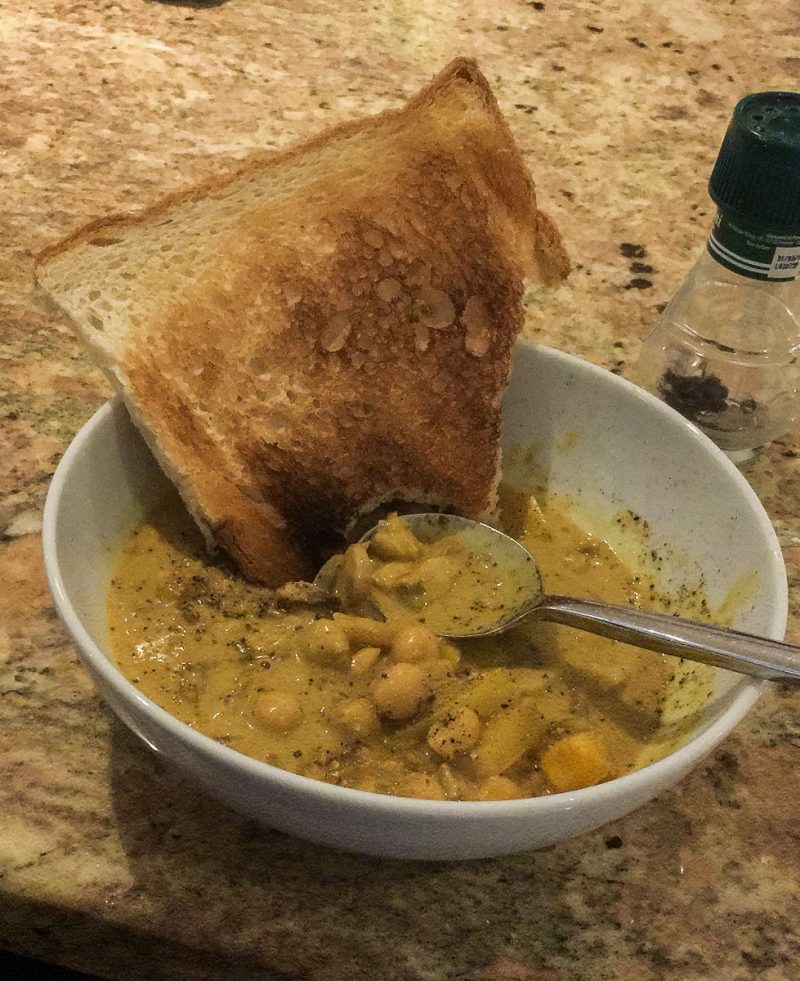 My girls also like lentil-stews or chickpea curry, as long as it tastes of the usual herbs and spices they normally consume, everything is good. (Cocunut curry defintly wasn't the bummer)
I also cooked some traditional Austrian dishes for them, like Schnitzel, Fritattensuppe and Kartoffelnudeln and most of them where happily eaten, especially when I told them that they were some of Jakobs favourite dishes. For real, since he came to visit they are obsessed with a meal as soon as Jakob approves as well.
One thing we keep coming back to is "Kartoffel-creme-Suppe" or potatoe creme supe. One day I craved something warm and creamy for dinner and remembered this soup and as soon as the potatoes and onions were in the pan with some butter I was literally thrown back to the times when my dad cooked it for me and my brother. I am amazed by how a single smell can trigger emotions, this is just amazing. The girls simply love it and I vary it everytime, one time I add in some pumpkin, the next time some sweet potatoe and the next some carrots and the girls don't seem to mind (or even notice) and always love it, especially with some toast and butter on the side.
Their absolute all-time favourite is mini-pizzas. They love helping in the kitchen and that's why they want those mini-pizzas several times a week (which we obviously can't do, we gotta mix it up a little). I make the dough (with only flour,water,salt,oil and baking soda) and the girls get to decorate however they wish. We had some funky creations on Connies side, whilst Lottie is always keeping it simple with a lovely Margharita.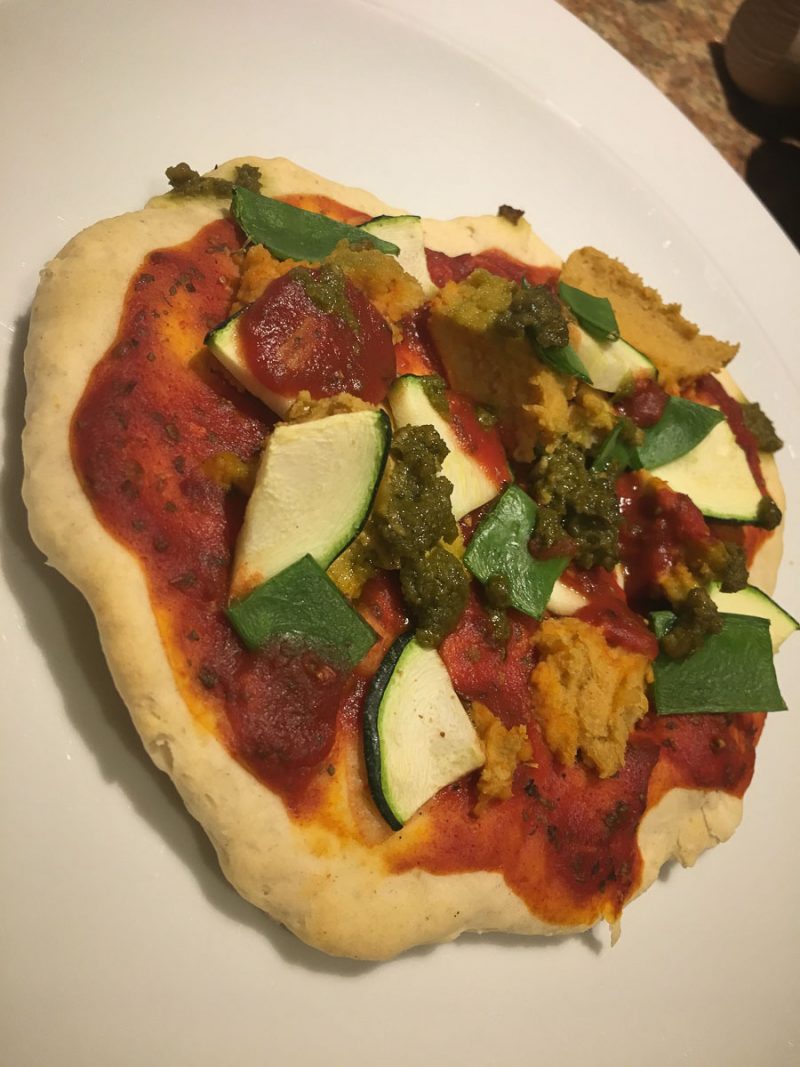 Speaking of helping in the kitchen, wraps and burgers to fill and build however their hearts desire are not only a lot of fun for them, but as soon as they can decide what goes into it, they are even more likely to eat it. Just make sure, that the onion is chopped very finely, or otherwise you'll end up devastated, picking pieces of onion out of a freshly made burger-paddie (they don't care if you are vegetarian or not) and trust me I've been there, that is not too much fun.
Lately we've gone through dozens and dozens of tubs of hummus, because since I introduced the girls to the yummie spread, they wanted to have it in everything and I definitly wasn't mad about it, but going through a tub a day, is not only quite expensive, but also makes a lot of unnecessary waste, so I decided to do some hummus myself and they ended up loving it.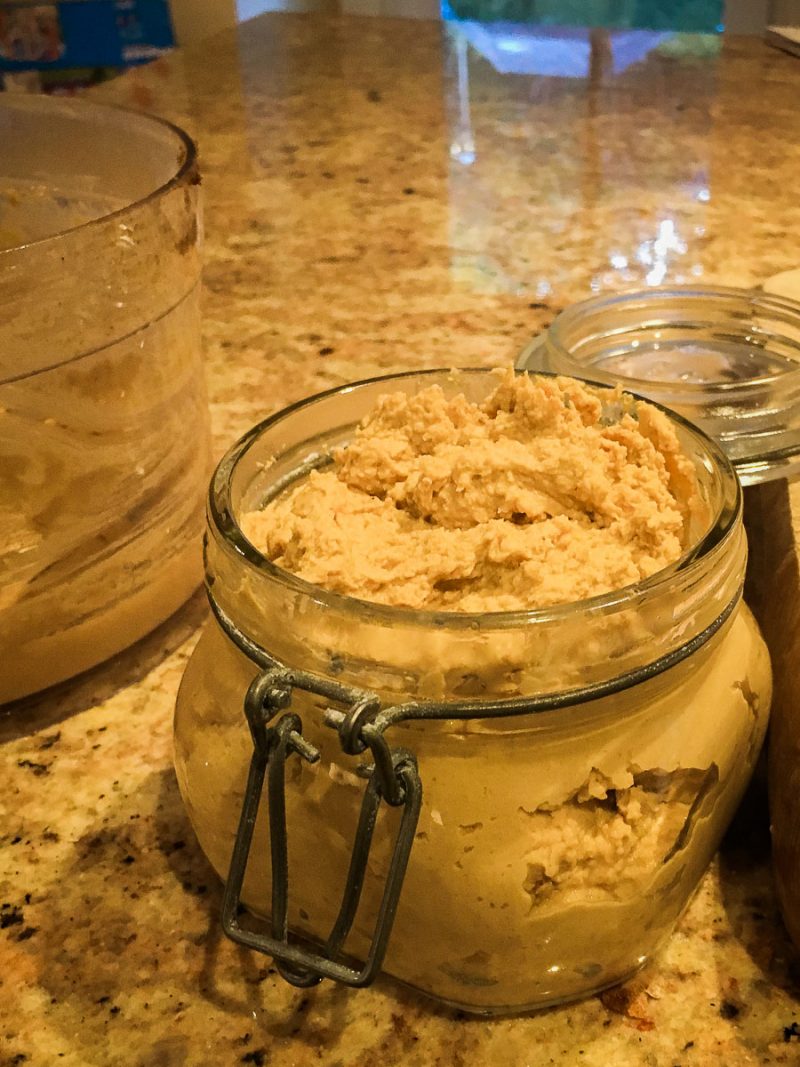 Sure the good old fish-fingers or cheese pasta came to the rescue sometimes, when Lottie didn't like something about a dish. But a little more fancy meals Lasagna and dishes that included rice or quinoa were happily eaten as well, but because they aren't that quick I don't make them often.
Moving on to the sweet-dishes:
My absolute favourites are the Palatschinken (or also very thin pancakes, nope not a crepe, sorry I think only Austrians will get it), because the girls love them, they are a nice little reward after a long day and again they can decide on their own what goes into them. Mostly it was honey, maple sirup or jam, but we also tried different sorts of fruit or hummus and pesto.
As I already mentioned earlier the girls love helping in the kitchen, so it won't come as a surprise that they loved baking. I showed them my all time favourites the Vanillekipferl, which they loved making but even more eating and telling their friends about them, which was absolutely adorable.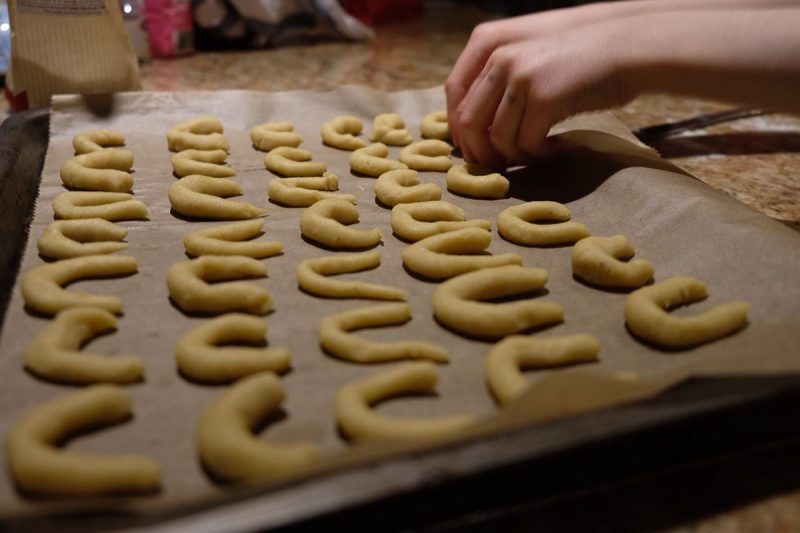 I also made some chocolate-crunchies with them, which again were a big success. It seems like you can't really go wrong with sweet things and treats.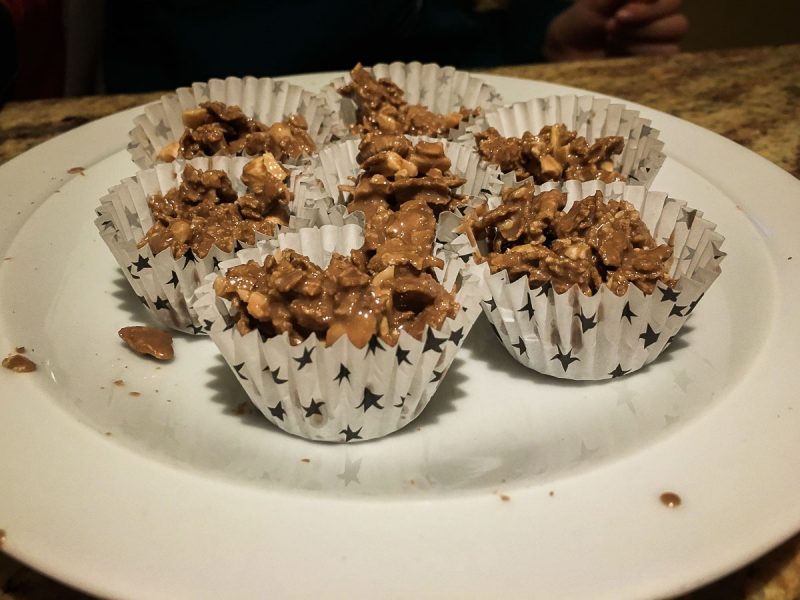 One of their favourite snacks is definitly the rice cake with any topping really. They usually prefer sweet ones, but since I only have a picture of them being used as the base for a savory dish, I thought I'd let you know about this possibility as well.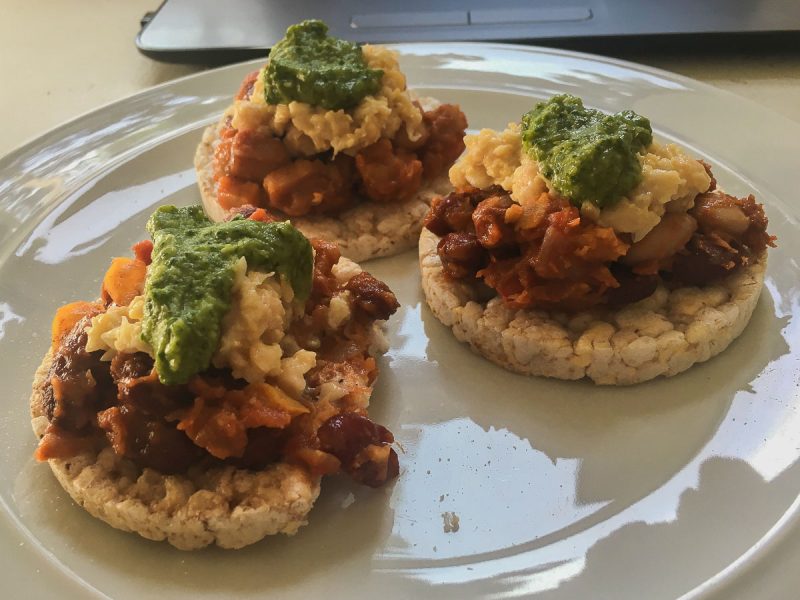 Fruitsalads or chia-pudding are sometimes accepted, but most of the time too healthy for their actual sweet tooth, but since I make them for myself very often and I thought other kids might like it, I thought I'd put them in.(Aaand the pictures were pretty much the most esthetic ones and I wanted to finish off this post on a high note.)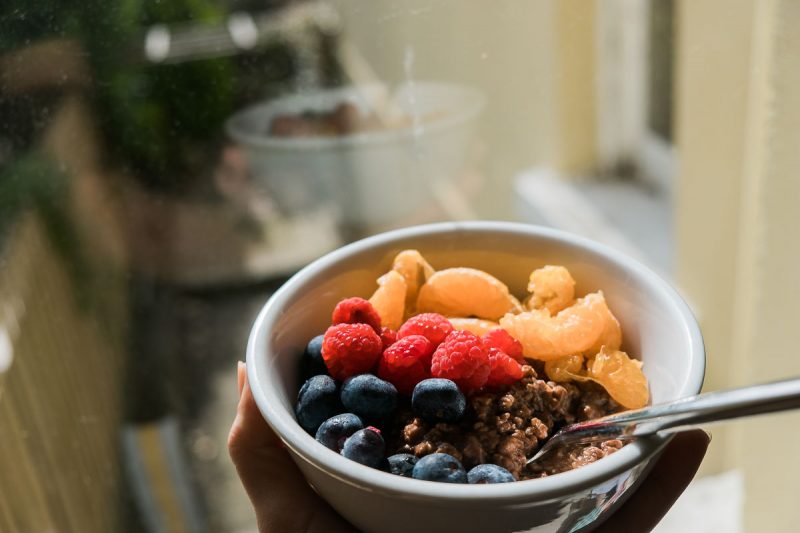 Now that's it with my ideas. All in all I can only say, be inspired and make lists of things you might want to try out for your host kids and you better come up with a long one and try to not be frustrated if they don't like certain foods. It took me a while to figure out, what they liked or not, what they wanted in their lunch-box or for their tea (= dinner, don't ask me why the Irish sometimes call it tea, I honestly have no idea) or how I could convince them to eat some veggies and fruit. After some time you'll have a handfull of recepies, for which you know they will work for your kids and then you'll probably end up repeating them over and over again.
What I defintily learnt is, that you should ask your kids to try things at least. Sometimes it doesn't look appealing in the first place, but turns out to be a win other times quite the opposite can happen. But either way you can't tell if you like something, if you haven't at least tried it. That's what I've always been told and what I also wanted to pass on to the girls.
I really hope this can be useful for someone someday. These honestly could be recipe-inspirations for students as well, because I tried to have a good mix between, healthy options and simply feel-good-foods. If anyone wants to know more about a certain recipe, feel free to ask in the comment section down below.
That's it again from me. See you soon,
Lena xxx