12 Feb

Doing something new, never gets old

Hi everyone,

I hope you are all doing awesome today.

This blog post is basically going to be a reflection on my favourite moments of the last two to three weeks. And today I'll hop into it right away without doing a lot of chitty-chatty beforehand.

I'd like to start with my trip to Dalkey. Dalkey is one of the towns I pass through when I am on my way to Dublin from Greystones. I already visited a few of these, because even though most of them are small towns and in some way similar, everyone has its own theme and feeling to it.

Elena, Lidia and I agreed, that Dalkey wasn't our favourite town yet, because even though it had loads of bright coloured houses – well actually mansions and castles – it kinda felt dark and a little moody, probably it was because of the weather, who knows, I'll probably never find out, because I won't go back there any time soon.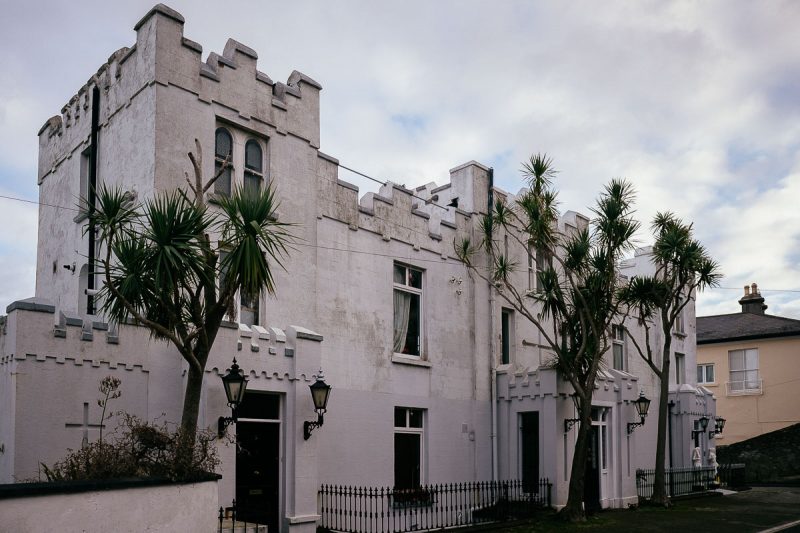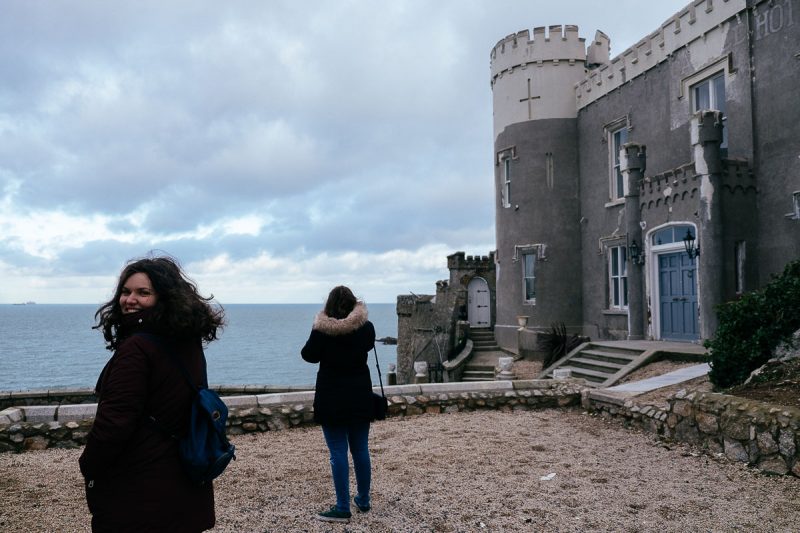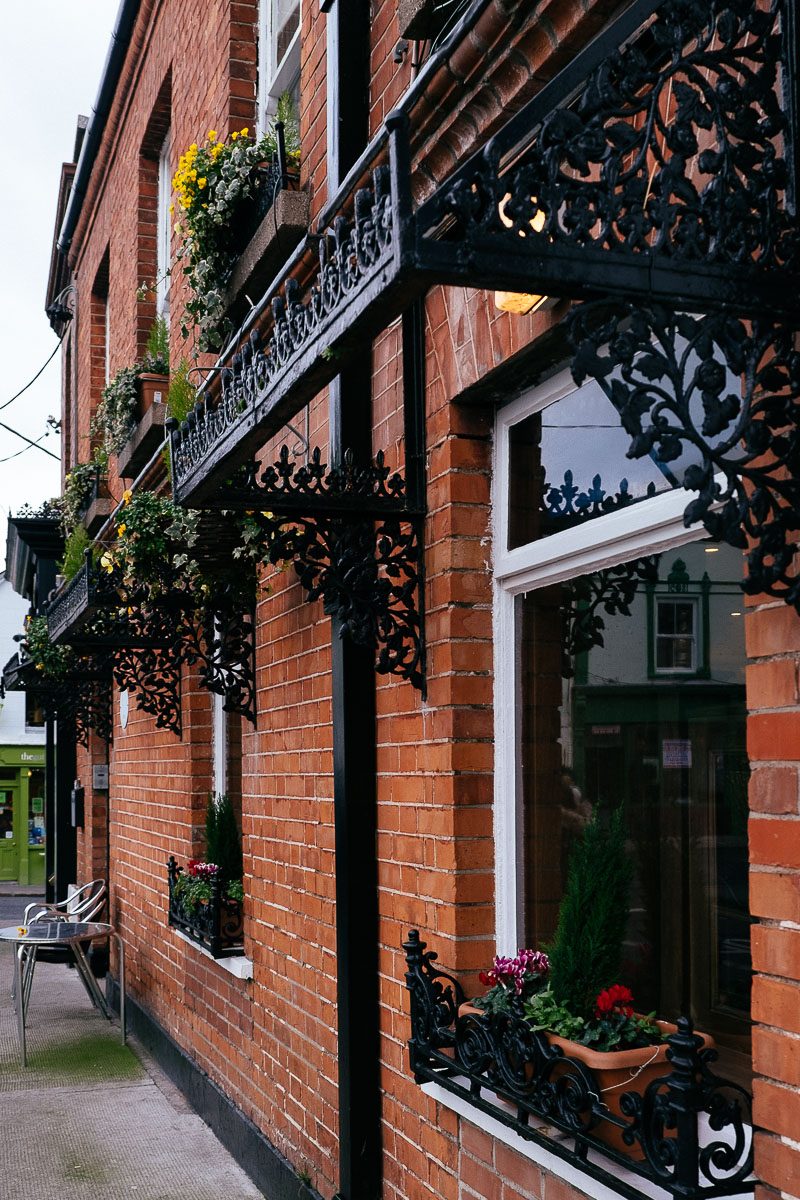 First things first we obviously had to go to the sea to have a look at the little island, we sadly couldn't get onto. We enjoyed the very different vibe, which reminded us of a summery city, with the only difference being that it was windy and therefore super cold.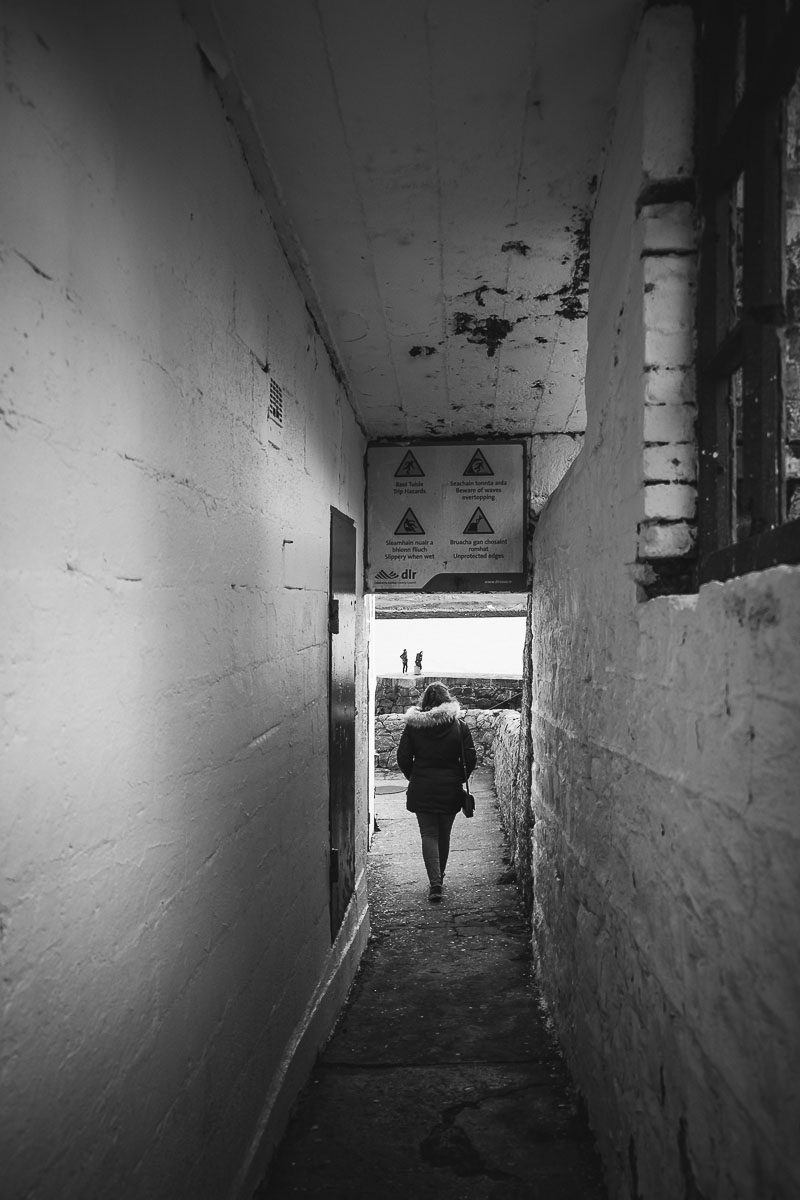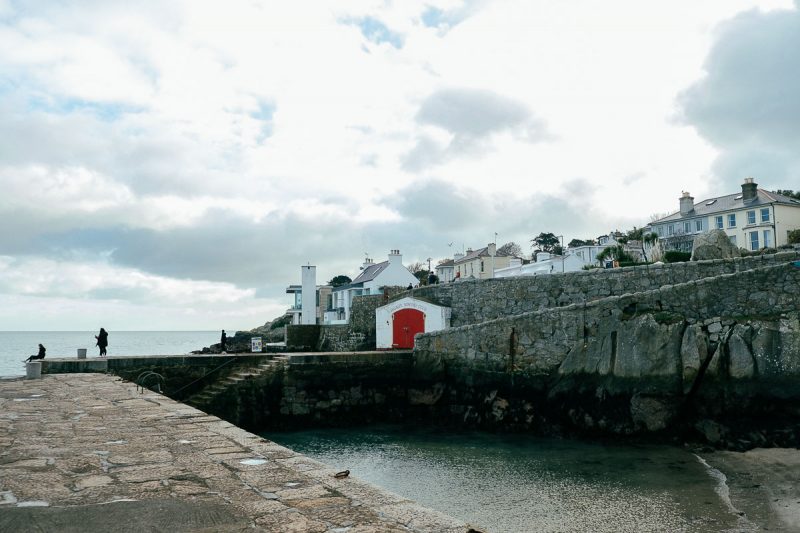 Doesn't this kinda look like a Greek island? Well I thought so…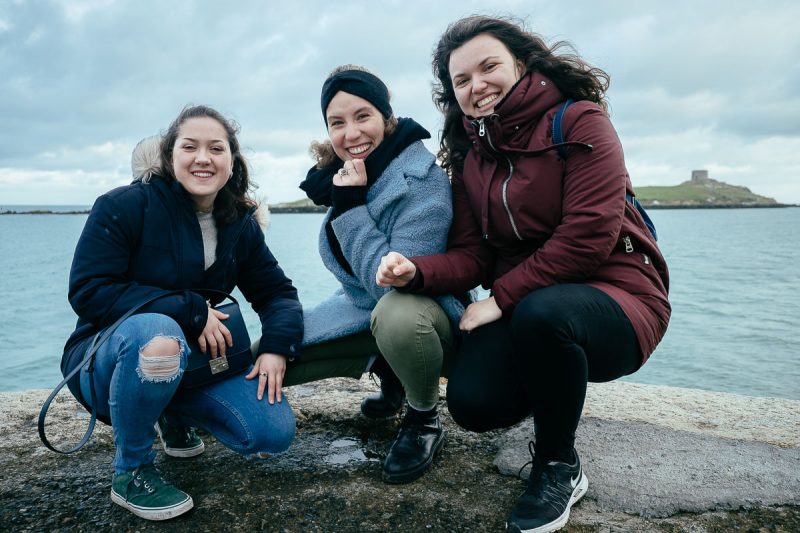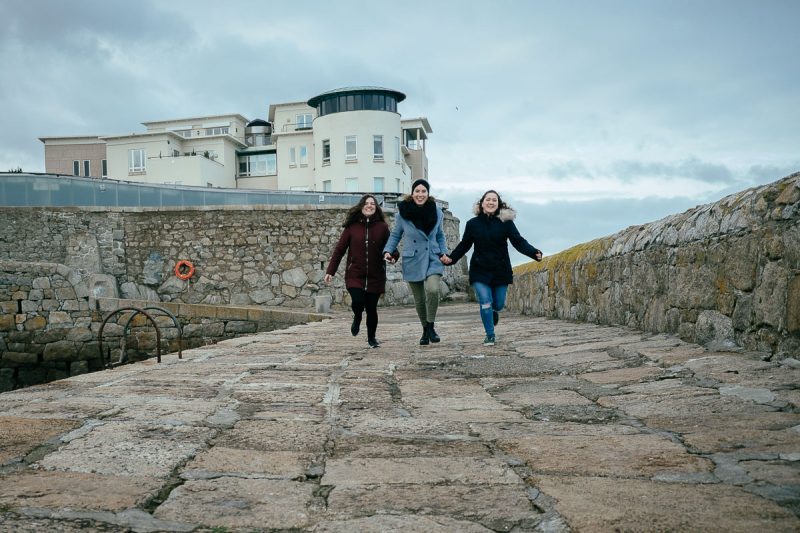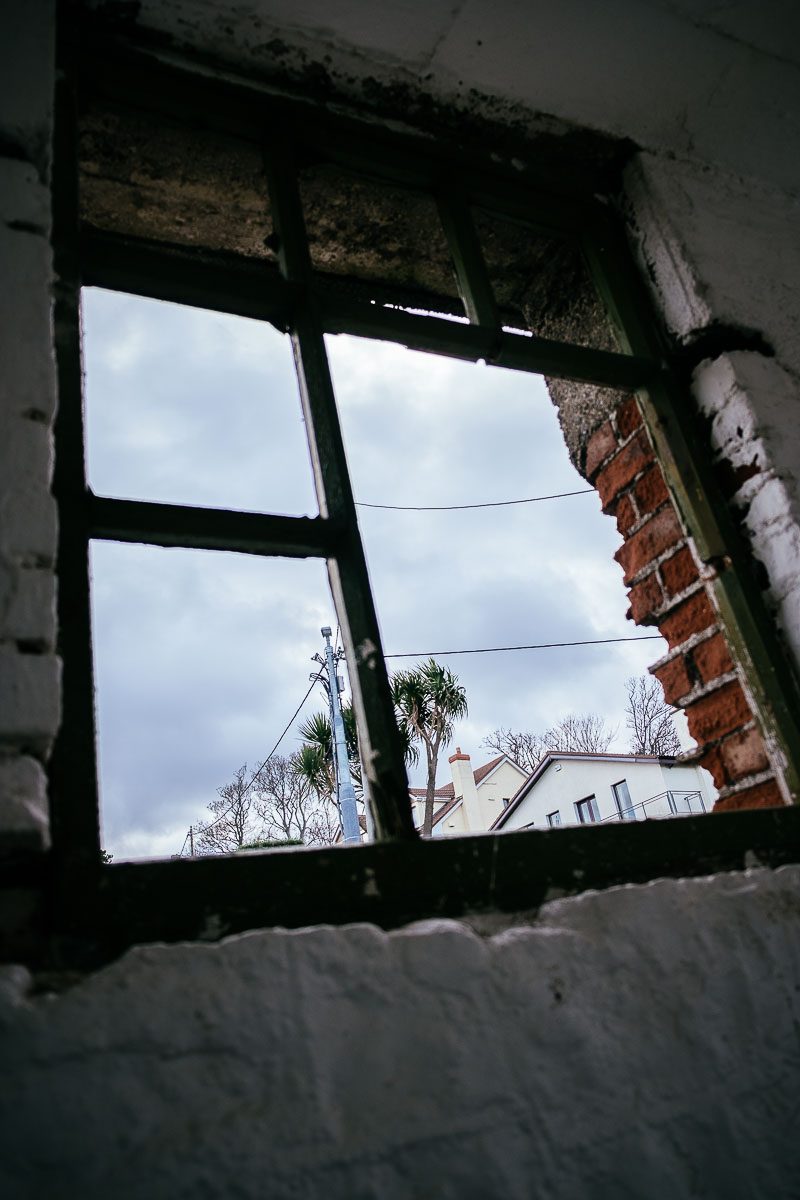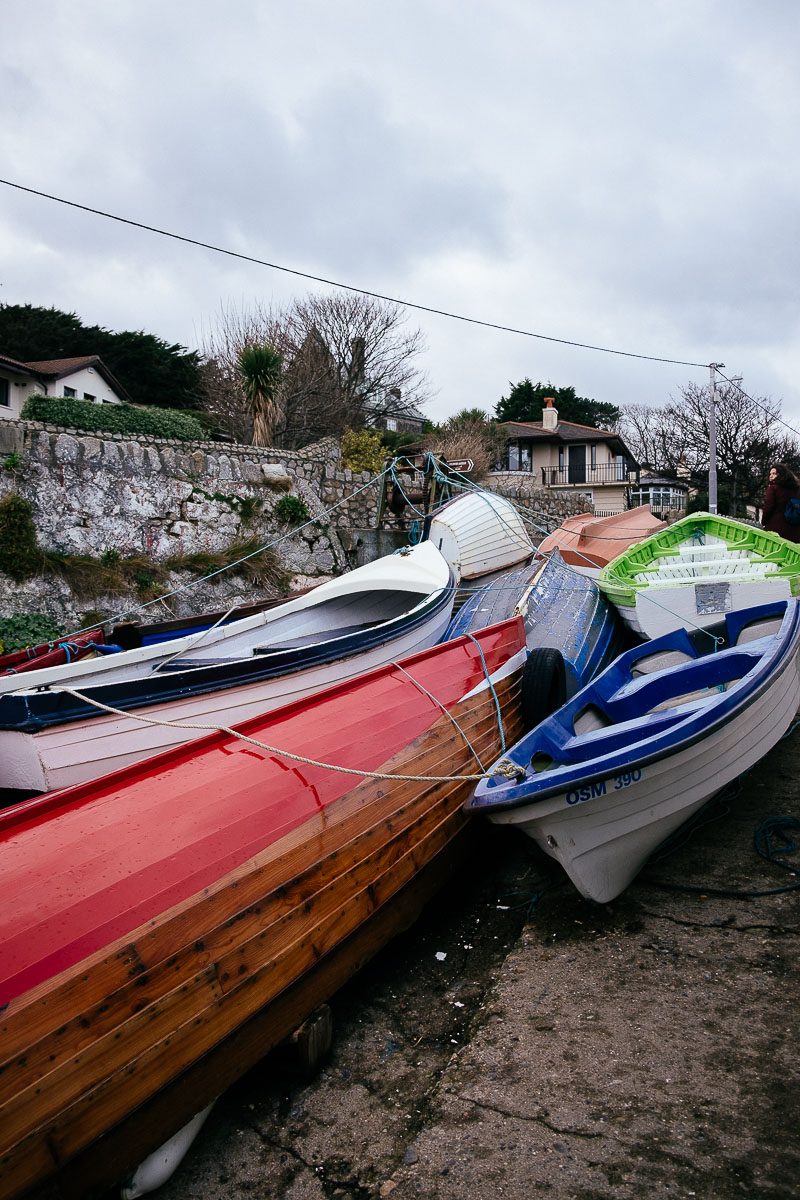 We just strolled through the streets and took pictures, walked through a park and enjoyed the views over to Dublin and to Greystones.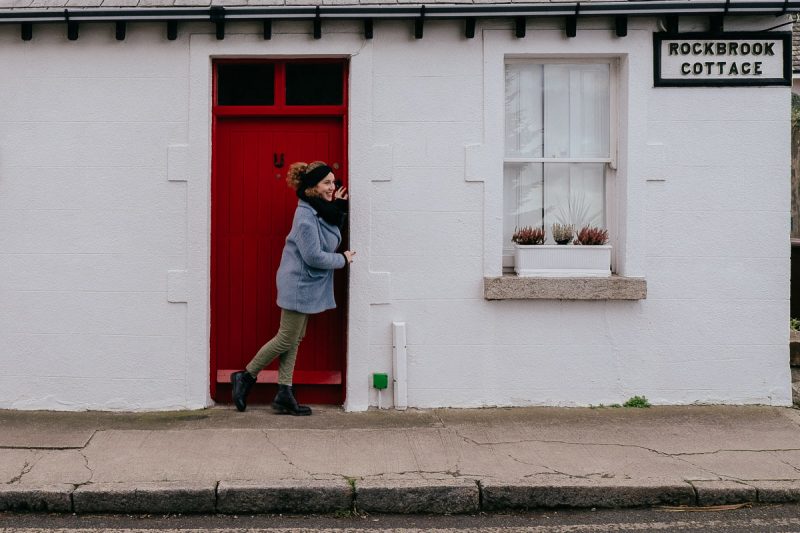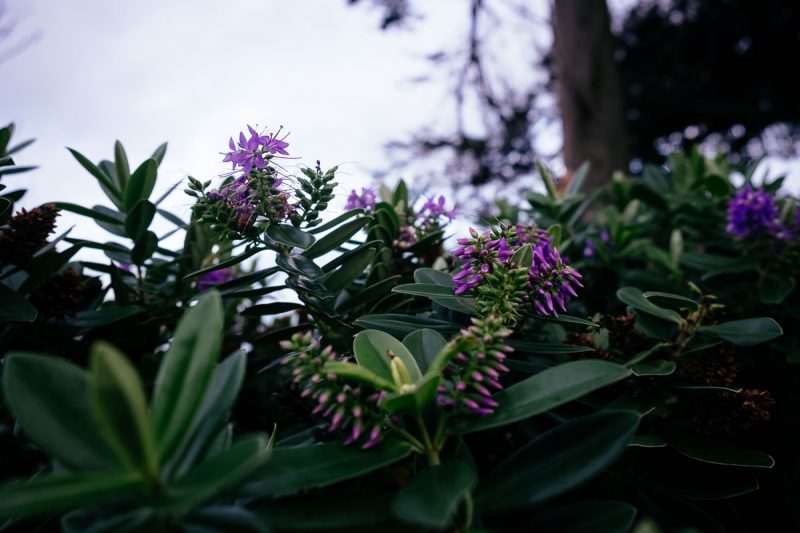 Then we escaped the cold by sitting down in a cafe with a coffee and a sweet treat, before we went back to the Dart. That evening Lidia and I went to the cinema to watch the film "Mary queen of Scots" which was amazing and tought us a little about the history of Scottland and England, which was super interesting.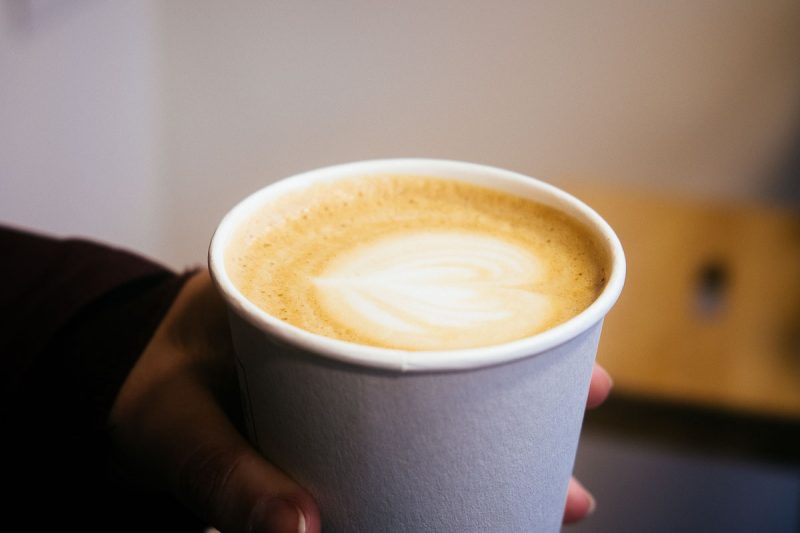 The next weekend we chilled in Greystones during the day and went out to party at night. Since a friend of ours had a car we finally could go out in Dublin properly. We went from one crowded pub with live music to another where we danced until three in the night. For the journey back to Greystones we had a Disney karaoke session going on in the car, which gave me the worst voice for the next days and an itchy throat, which I still have to that day.
During the week I made the effort to make Mohnnudeln from scratch even with freshly made apple-sauce, but to my dissapointment they weren't as appreciated as I hoped they would be. At least I got lovely three meals out of it myself. I certainly enjoyed them!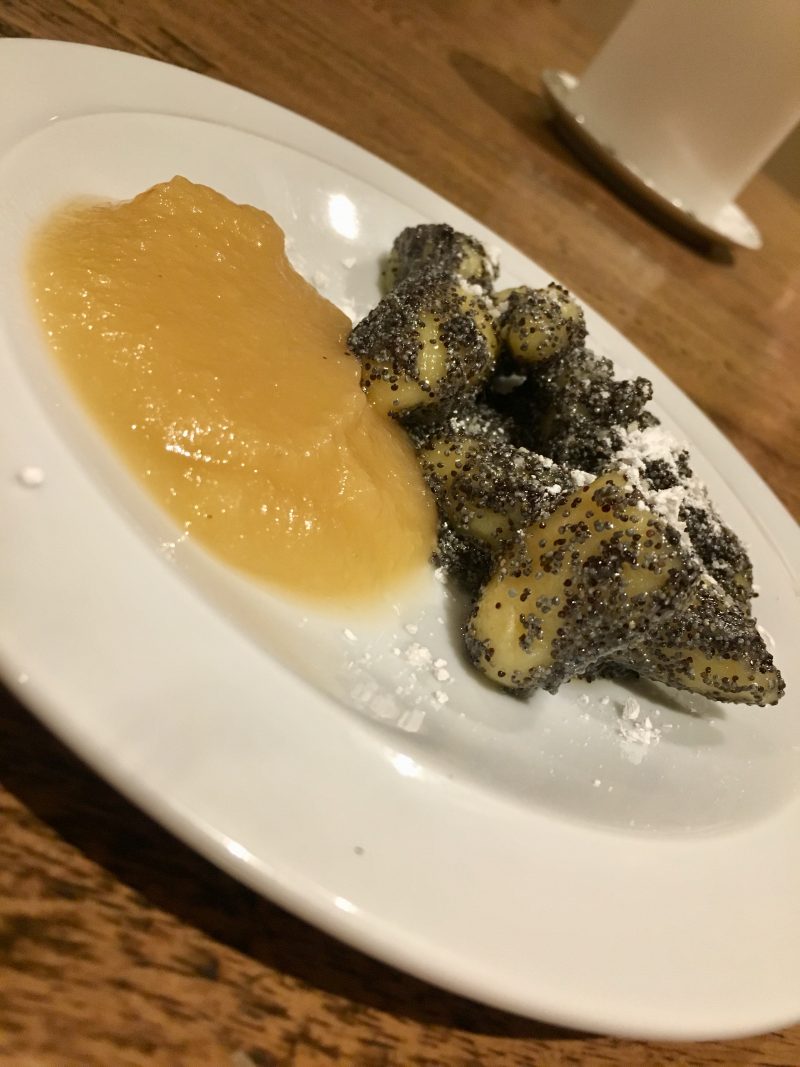 Somthing that you can be very excited for is my 30-day photography challenge. Or probably not, depends on your interest in photography or my content in general, but at least I am excited about it. I am not going to share a single picture of those yet, but I have some more outcome of a specially tired morning with my girls and thought I'd share them with you, cause I really like them.: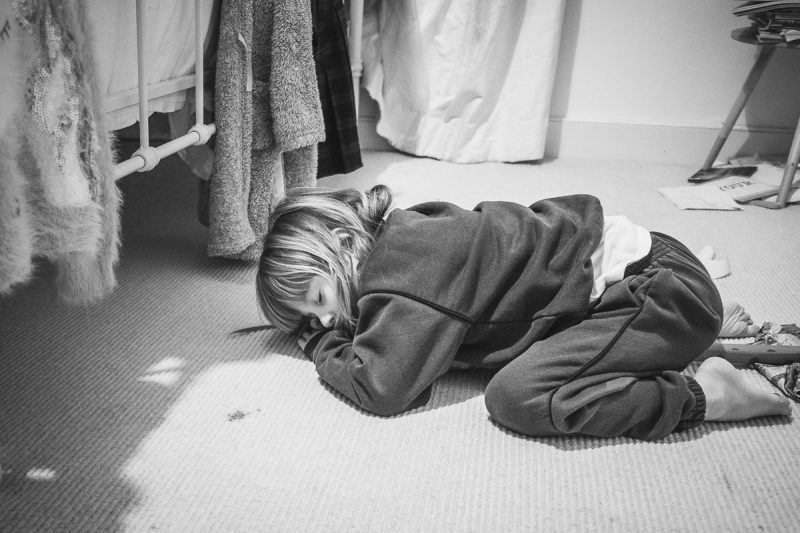 (yup those last two pictures portrait daily AuPair life perfectly)
This Saturday I finally got to try out something I've applied for so many times now, but never got in till that day. It is called Aerial Silk, which is, I quote: a type of performance in which one or more artists perform aerial acrobatics while hanging from a fabric. First I wasn't sure if I would find the place in time, because as it turns out it is in the third floor of an old building in Drury street in Dublin, with only a tiny sign at the door-bell, but oh well in the end I got there. But when I arrived my jaw dropped by the sight of the amazing location. Before I try to describe it to you, let me just show you the pictures, which are not the best quality, because I only took my phone into that room, but they are certainly enough for me to mentally bring me back to this place one day and for you to get a feeling for it.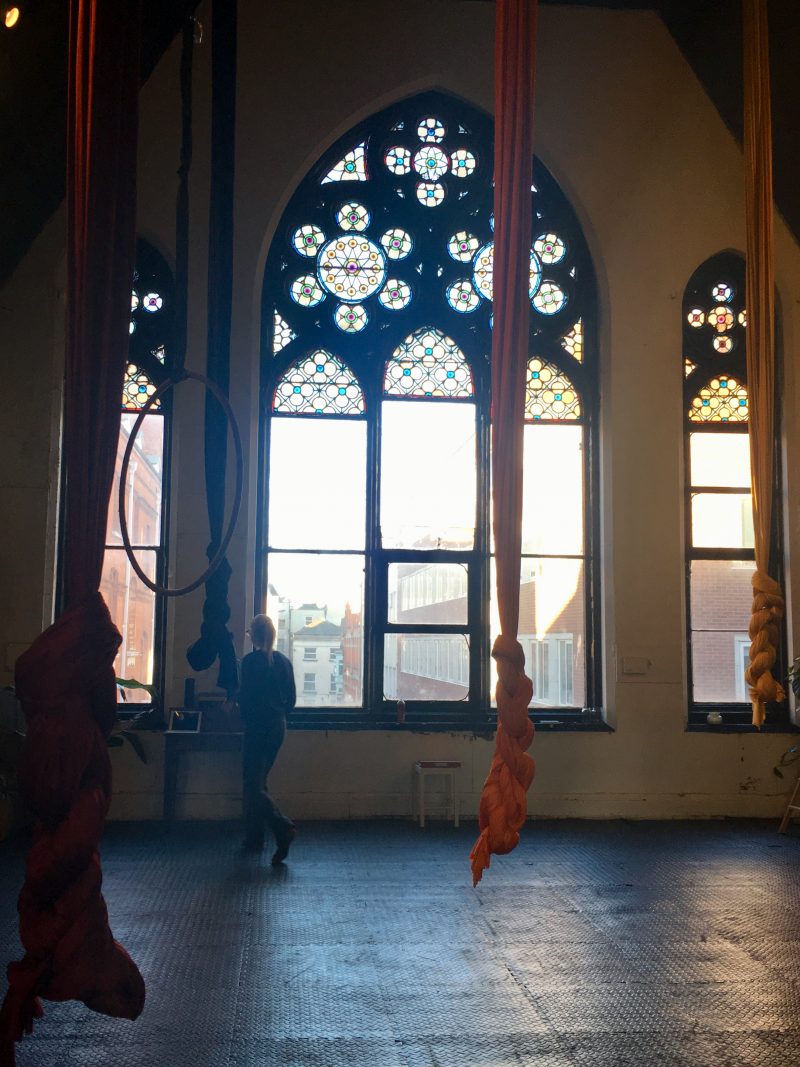 We did a 15 minute long warm up, which is definitly necessary for all the moves you do in these silks for the rest of the two hours. You do several moves, which are scary at first but feel so incredible as soon as you are in the pose. I felt so free and just loved this new experience. It was defintiyl worth every cent, and I can only recommend it to everyone who likes to challenge him or herself. I am definitly keeping this in mind for my future, who knows what it holds for me.
This is the only pose I have a picture of, the other ones were really cool as well and at first I was dissapointed that I didn't capture them in a picture, but you know what I'll just keep them in my head, it's as easy as that.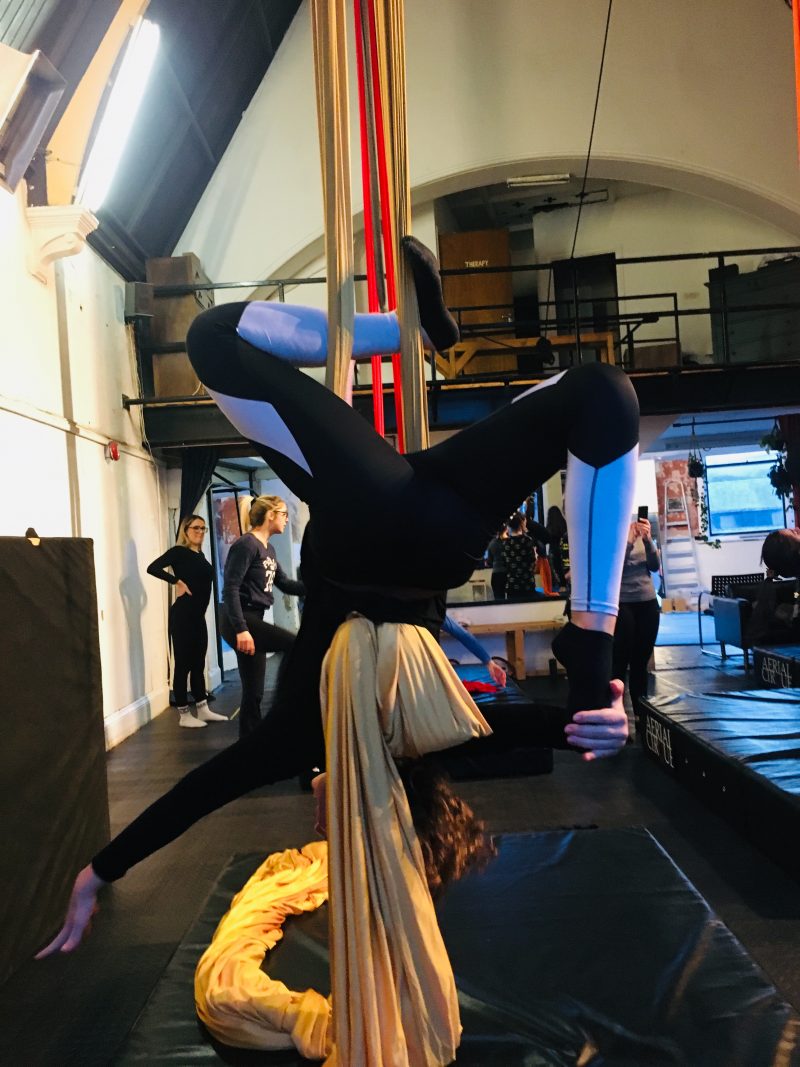 It was really one of those experiences here, I won't forget too fast I am sure.
The next day I went to Bray to wait there for Lidia and Mariaelena. I took it all in when I was sitting at the beach, eating my sandwich. The view of the sea has become so normal for me, but I always try to take the time to actually appreciate it, because it's actually still something so special and amazing to me, which should really be cherished. It always makes me a little sentimental and think about that I took the opportunity to do this whole experience for myself and I honestly can tell how I've already grown from it. I am just super thankful.
After they arrived Lidia and I went to Dublin to finally cross one other attraction off my list of things to see in Dublin: Trinity College Library. It was really impressive to see all those old books, all those old techniques to write books and paint in them with natural colours and special equipments. The big library had a strong Harry Potter vibe to it, which I really enjoyed as a big Harry Potter fan.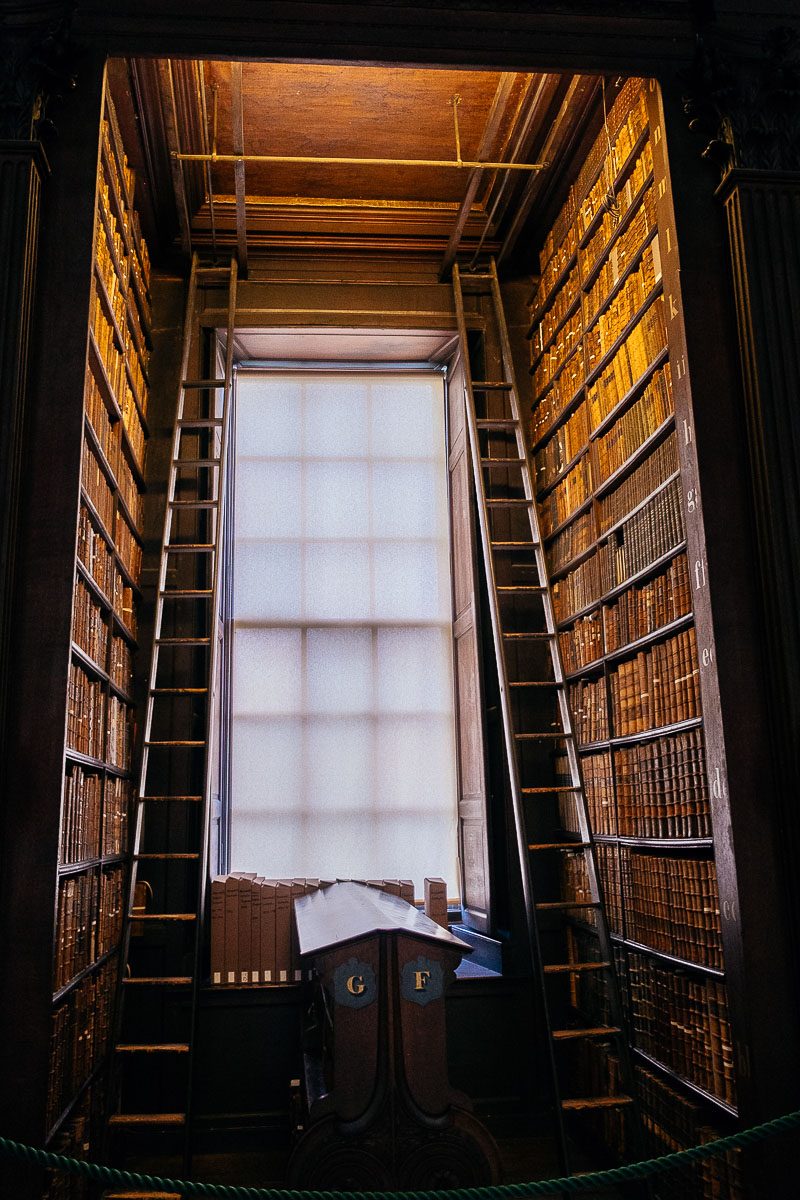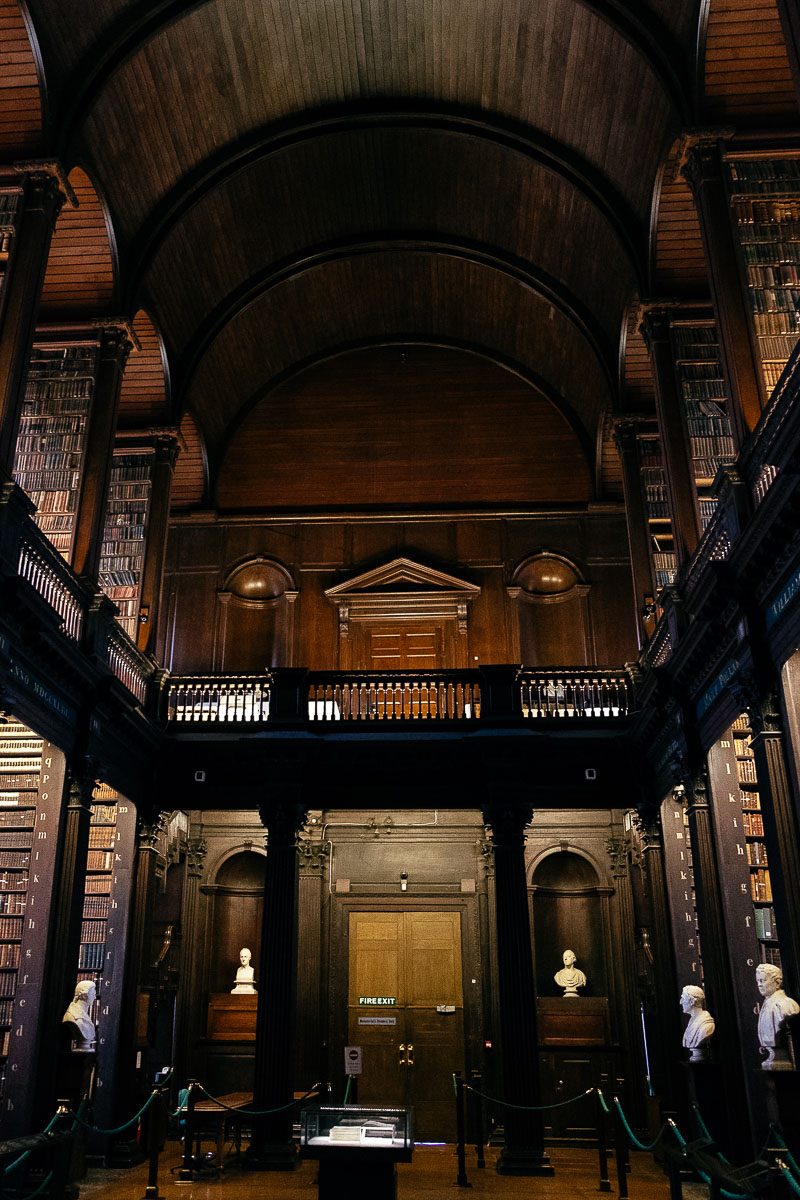 Well and that's it you guys. I know nothing was really connected to each other, but it is for me to just remeber all of this one day and for you to get to know what I did those past three weeks. I am all about making the most of my last few weeks here now and enjoying it with the people I learnt to love here as well. I still have plenty of things planned and don't worry I'll keep you posted about these.
Lots of love to all of you and thanks for stopping by again,
See you soon,
Lena xx