28 Nov

Cork

Hi everyone,

Last weekend, I've been on another trip to one of Irelands popular cities, Cork. I haven't been to the South of Ireland at all before, so I was excited to see another part of the Island. To be completely honest with you, I definitly liked Cork, but not as much as I enjoyeDublin and loved Galway. I couldn't really figure out what exactly it was, but it just wasn't as welcoming and cute as Galway for example. But of course I still enjoyed going there, because first of all I love travelling generally and discovering new places and secondly I had lovely company. So now let me tell you all about it:

Because the public transport doesn't always work as perfectly as you would hope (which is an actual pain in the a**), Lidia and I took a very early Dart, to make sure we would be in Dublin in time for our bus, which would take us straight to Cork.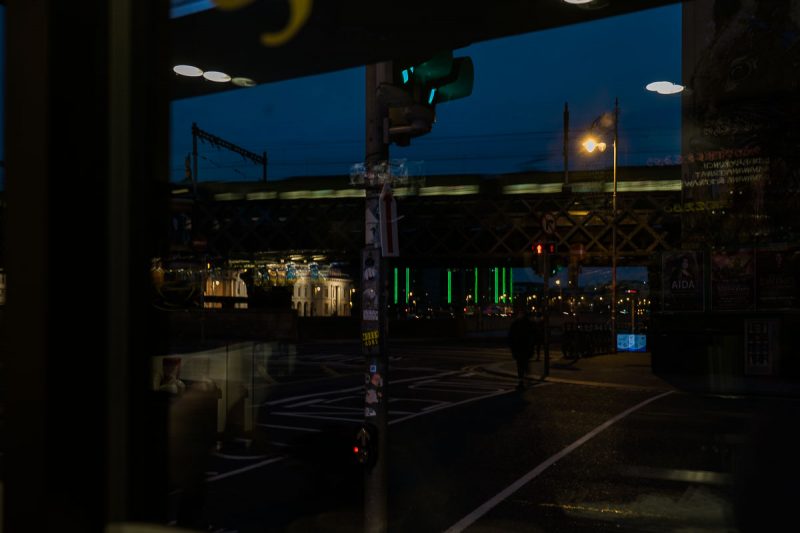 After a three hour bus ride we arrived in Cork and went straight to our hostel, which wasn't as luxurious like the one in Galway, but brushing your teeth in the corridor toilet and taking a shower in a shared washing room was a very funny experience.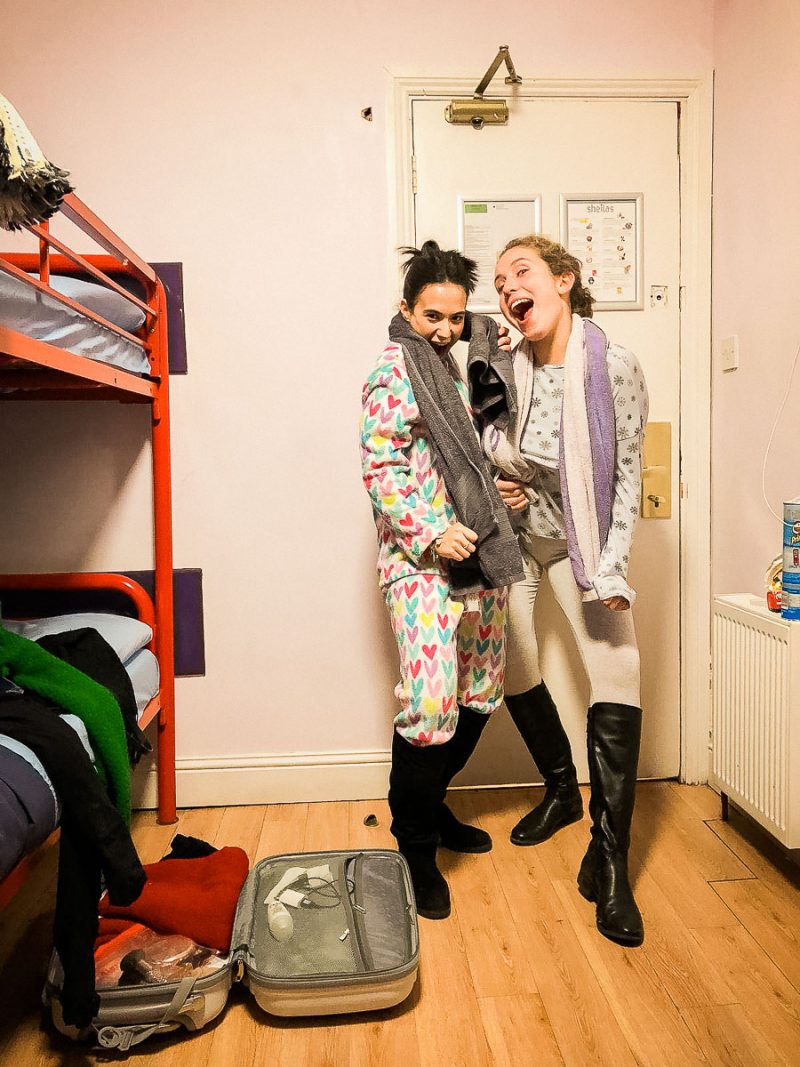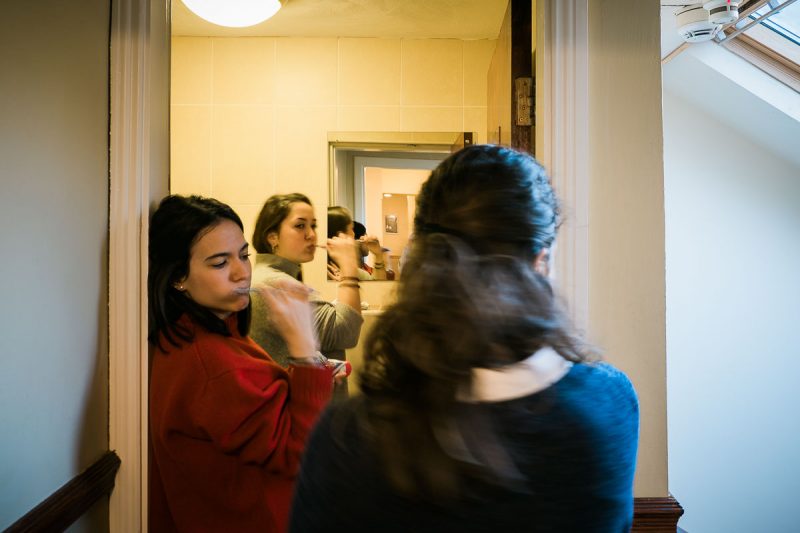 We went out to just take a stroll around the city, without any big plans. This is actually a thing I really enjoy, not having the big tourist-stress, or at least not all the time and just carving some time out to simply explore. There was a lovely flee market right to our hostel, so we decided to just pop in and have a look at all the crazy stuff they sold there. And OOH how I love flee markets.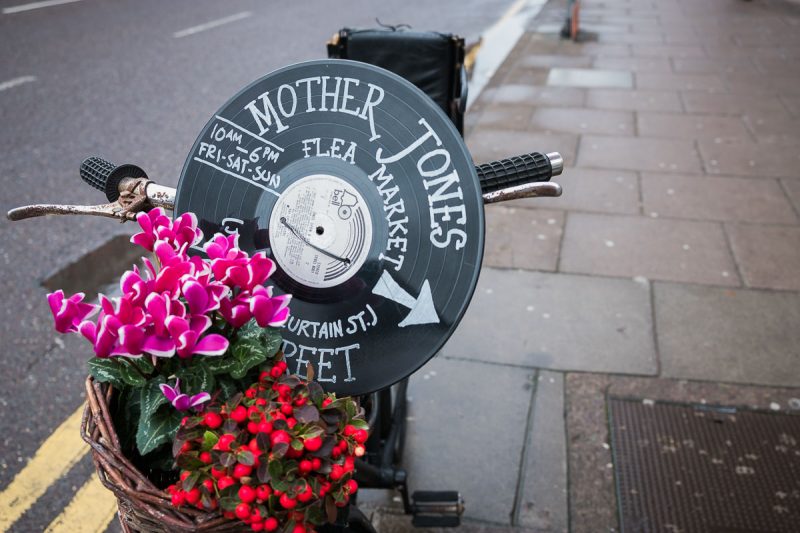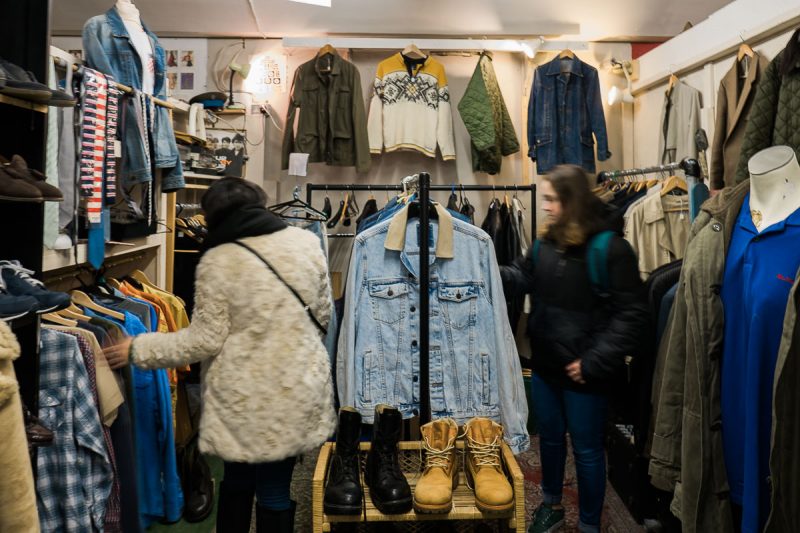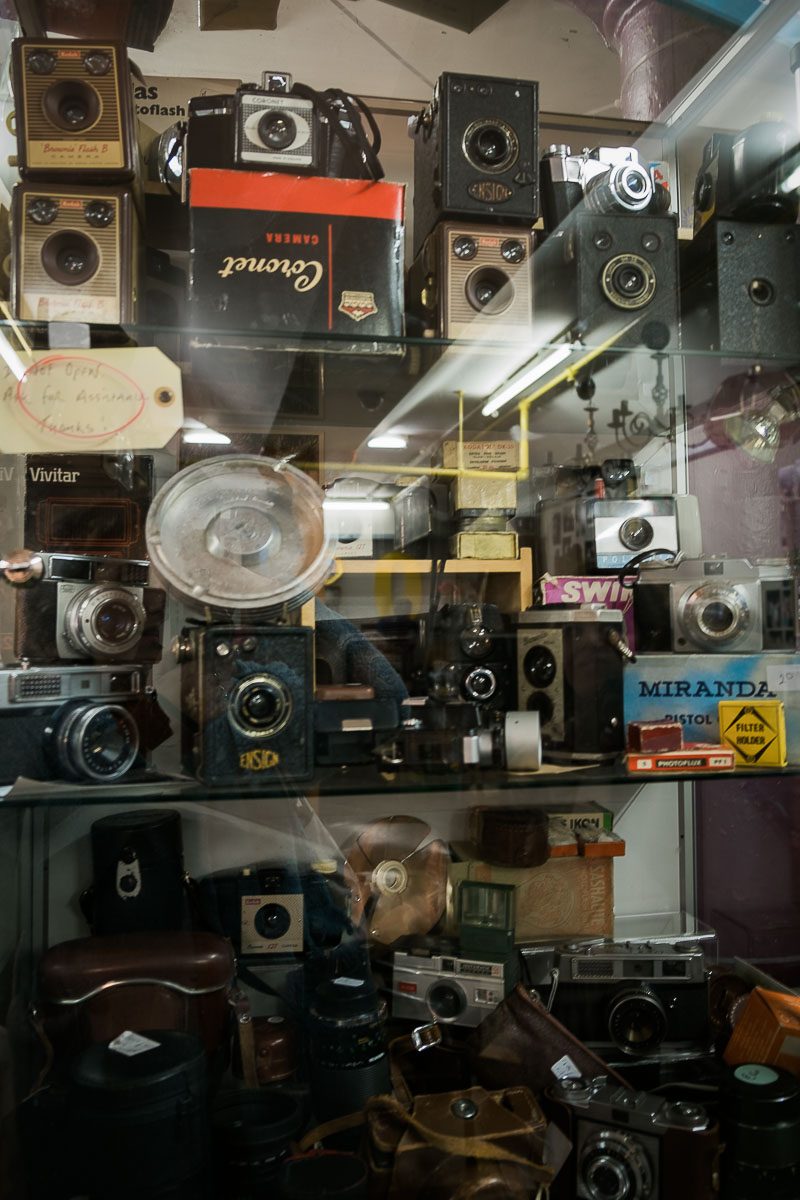 We discovered the English Market, which had a lot of meat and fresh fish to offer, not really my cup of tea as a vegetarian, but nevertheless everything was very nicely displayed. I especially loved the christmas vibes that whole weekend. It made everything look so festive, which I really enjoyed, even though it is not really Christmas time yet (I actually started listening to Christmas songs and watching christmas movies, but shhh, don't tell anyone).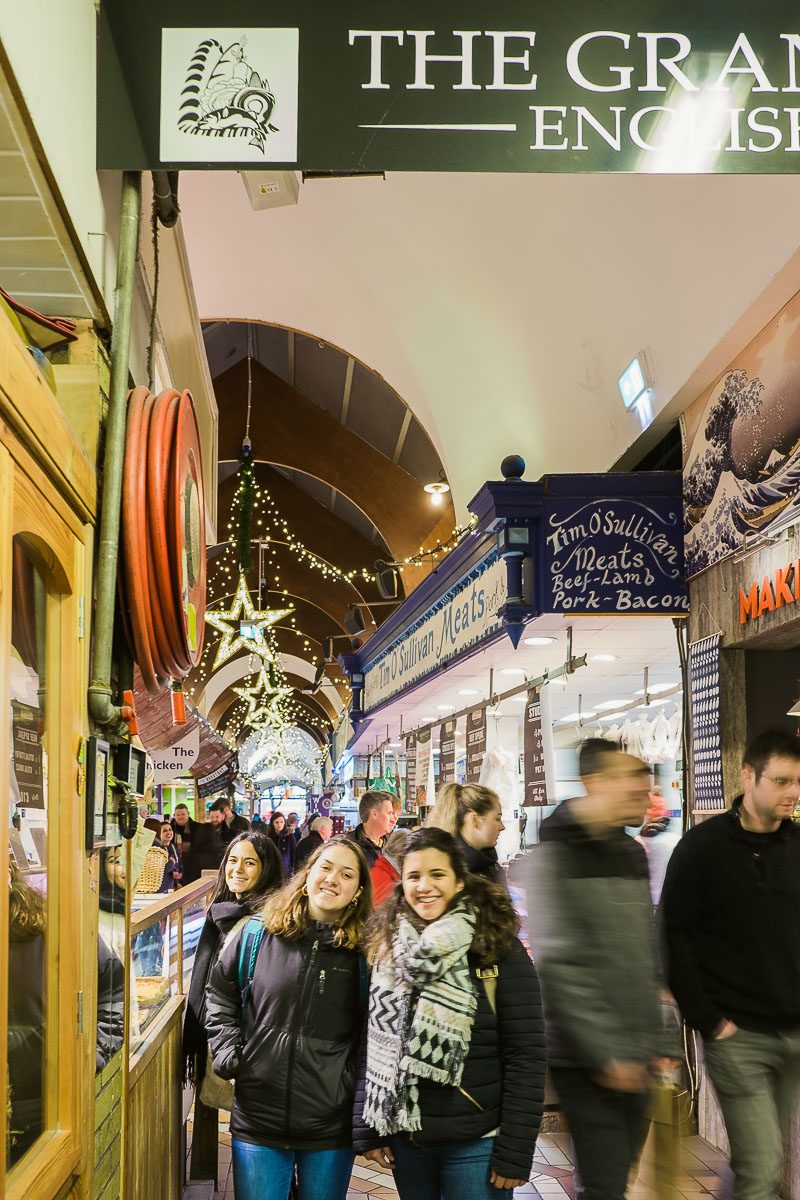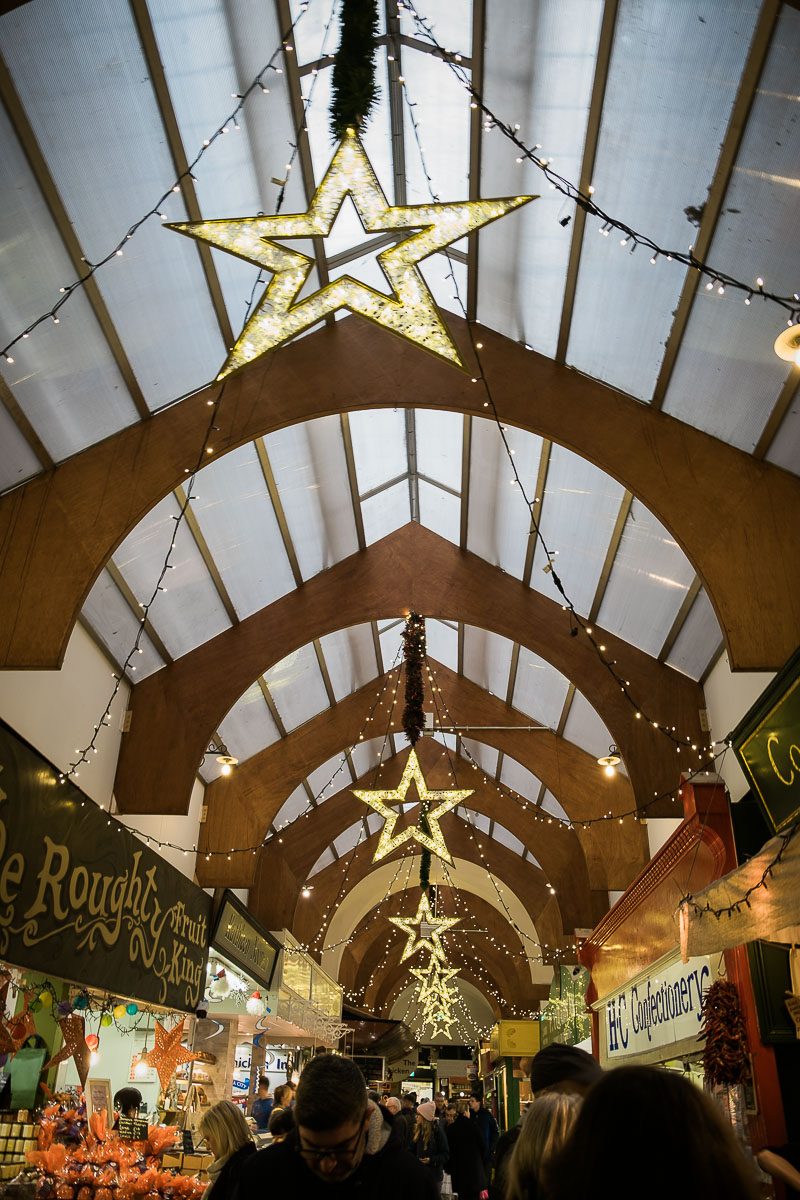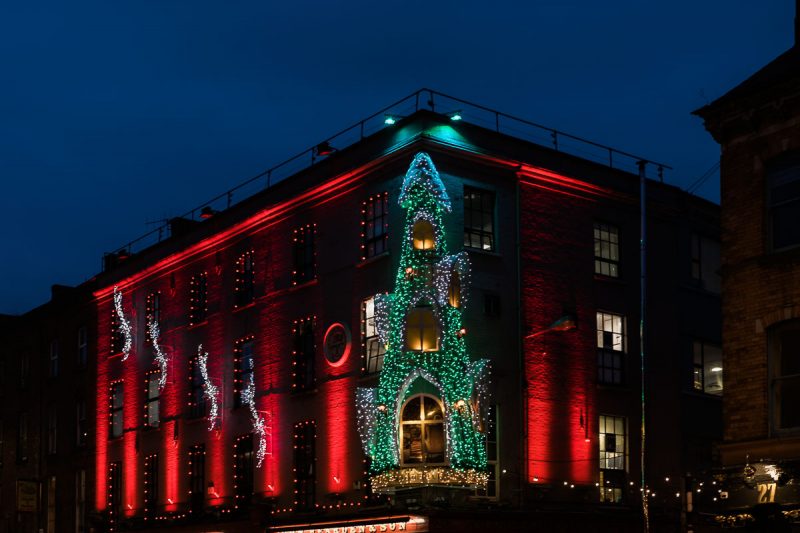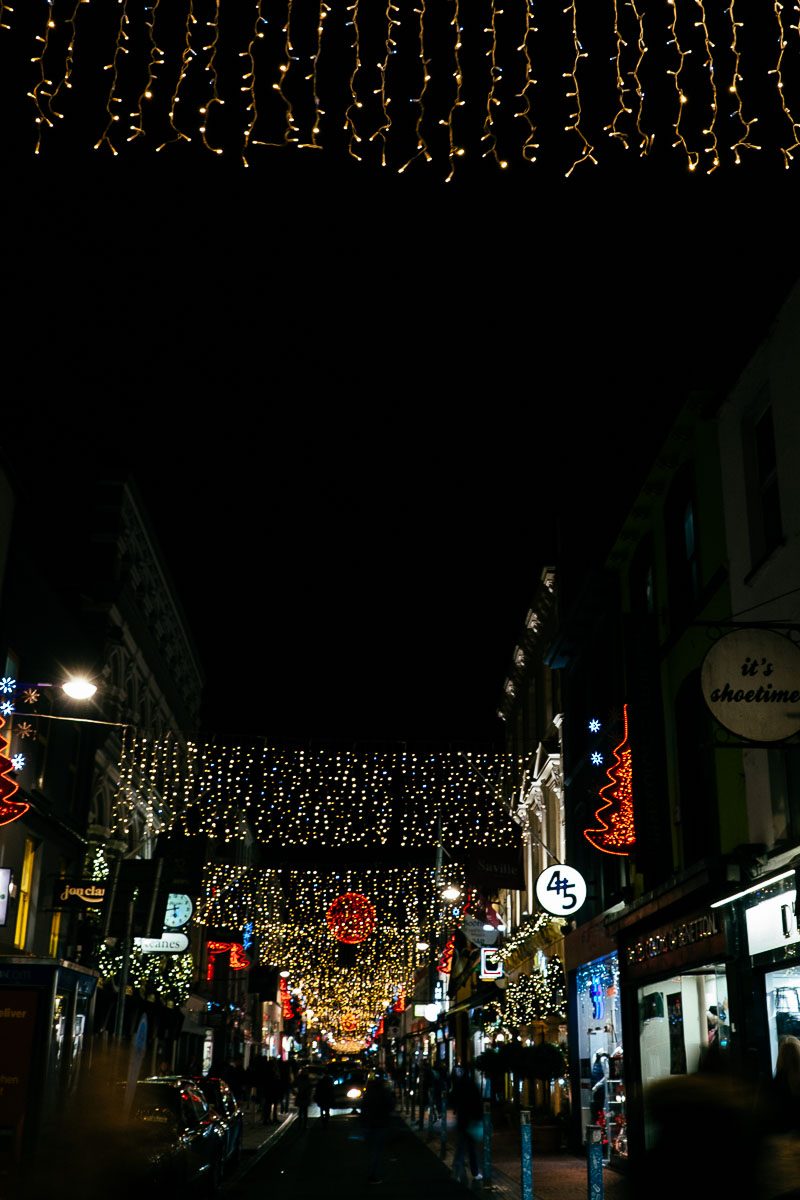 After that we decided to have a very typical Irish meal, which was really yummie.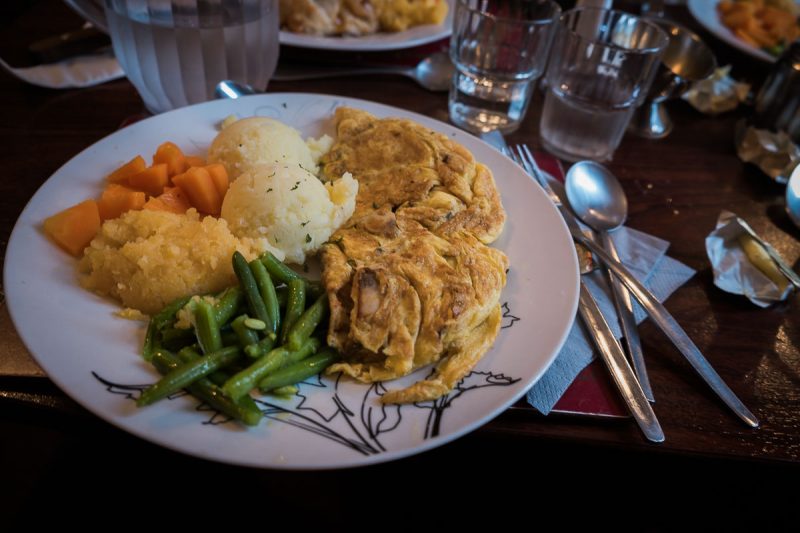 After that we wanted to visit one of Corks famous cathedrals, but didn't pay to enter it. Looking at it now, it was a good decision, because Cork has soooooo many churches and cathedrals that you can enter for free and even if you are really religious visiting 5 cathedrals a day is probably a little much, and to be honest, you have seen what it is all about after 3 as well, that's my opinion at least. But St Fin Barre's Cathedral, was definitly one of the most aesthetically pleasing ones, at least from the outside ( ;D ).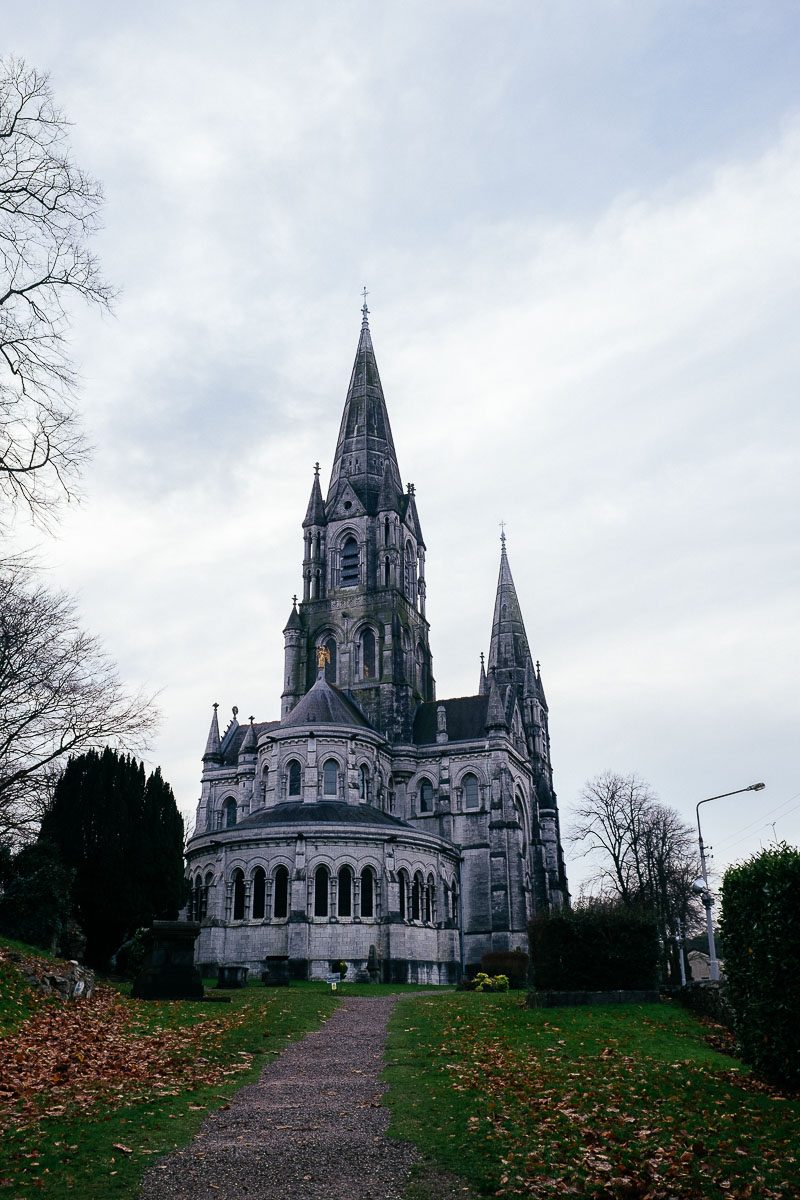 Next stop was the UCC, the university of Cork. I don't know when visiting universities has become so exciting for me, I don't know if it is because I am most likely going to one myself next year, or because we wouldn't have been surprised, if Harry Potter himself had walked out the door, but I really enjoyed walking around on that campus.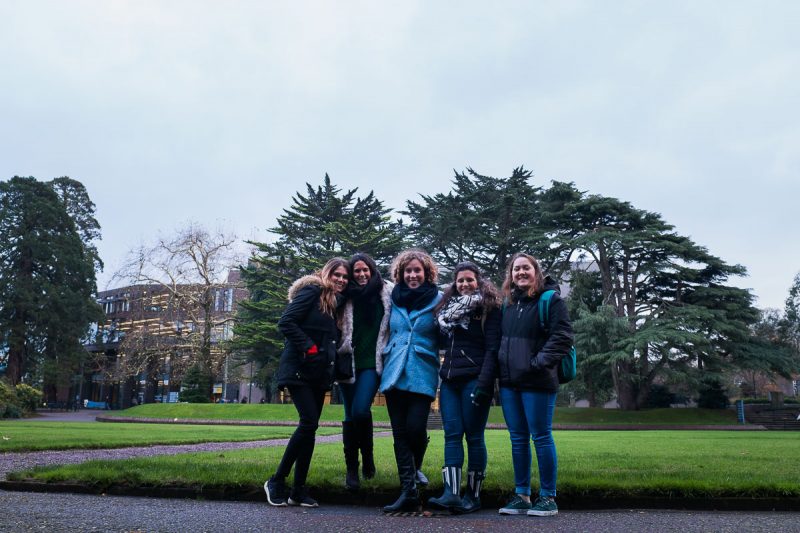 A little blurry, but still a fun photo: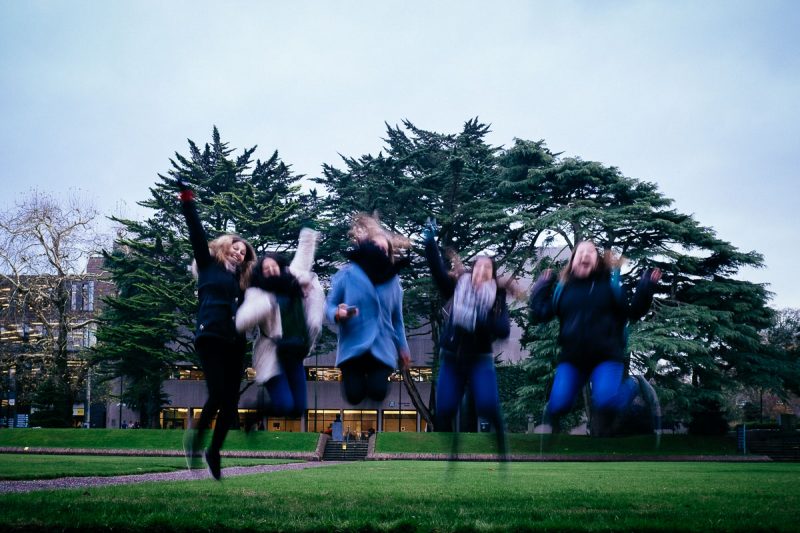 After that we had to warm up in a cafe, because since it is nearly December, it really got cold now. We met two Italian girls, who live and work in Cork and who are friends of Sara (our new Italian AuPair friend). They gave us some tips on what to visit on the next day and also showed us their favourite pub, which had fantastic live music and a big cheering crowd of probably mostly drunk people.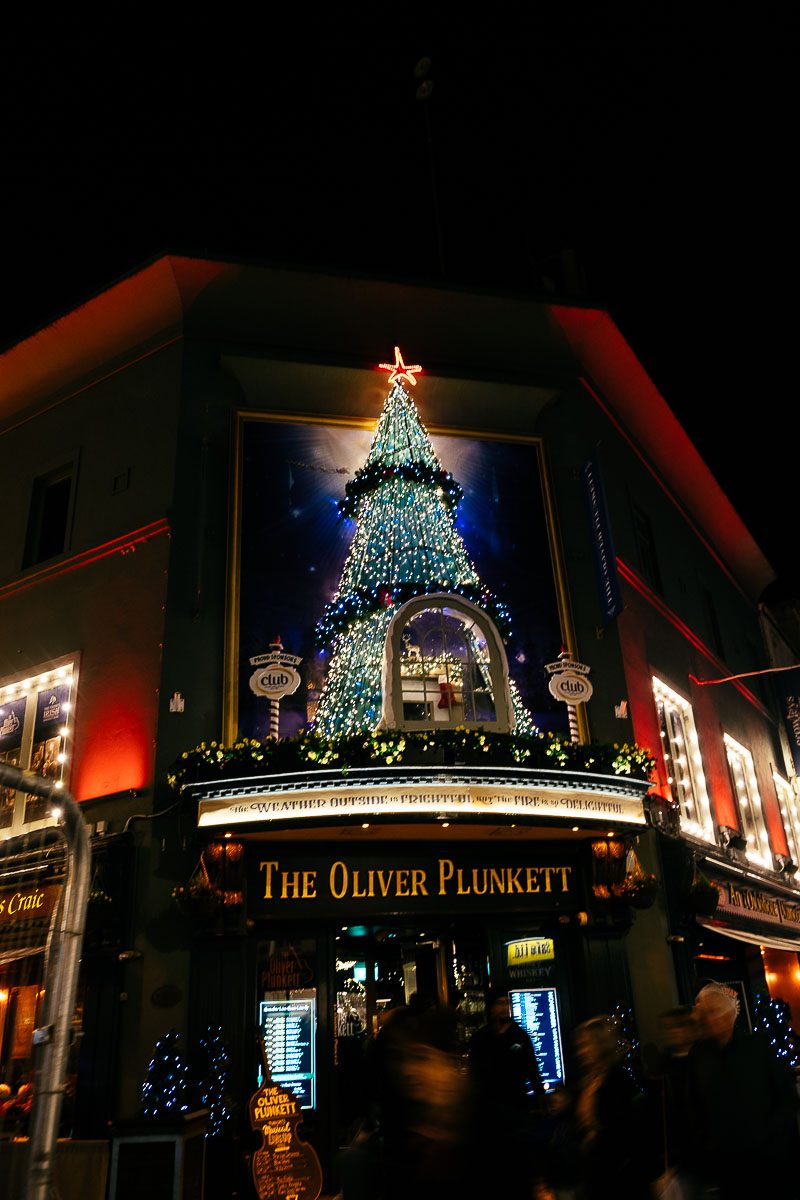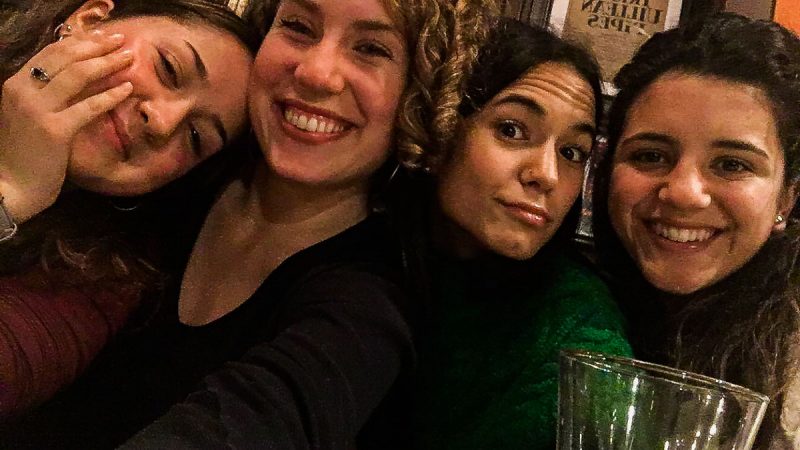 The next day we started with.. what do you think?.. yes you guessed it, another Cathedral. But this time we actually went in. It was really bright and had a very modern touch to it, even though it was built centuries ago.
By the way, waking up to this view wasn't too bad. Had to throw that photo in somewhere.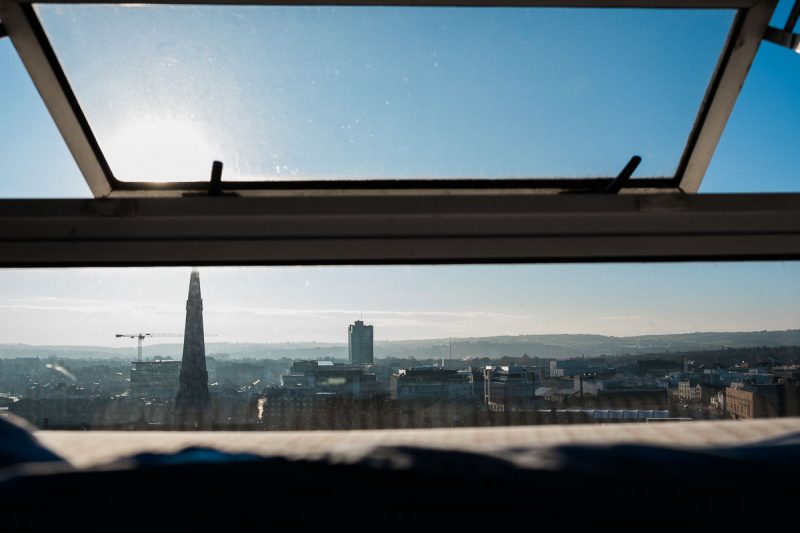 That's the church: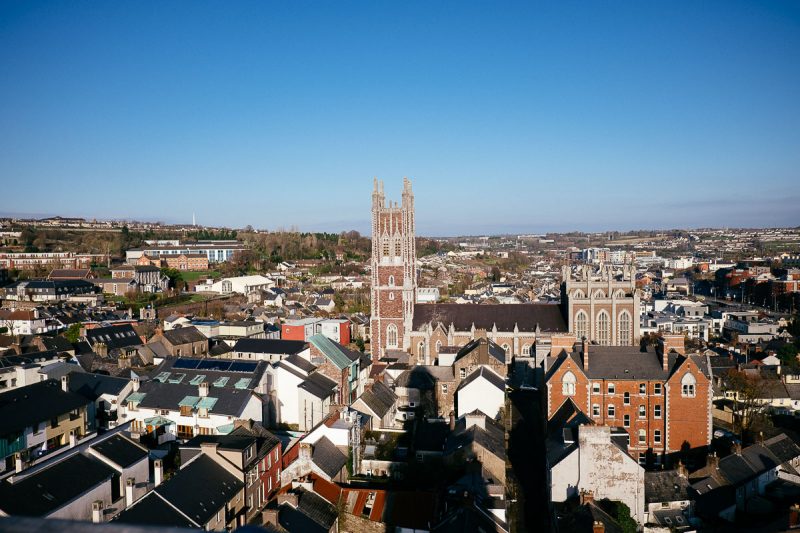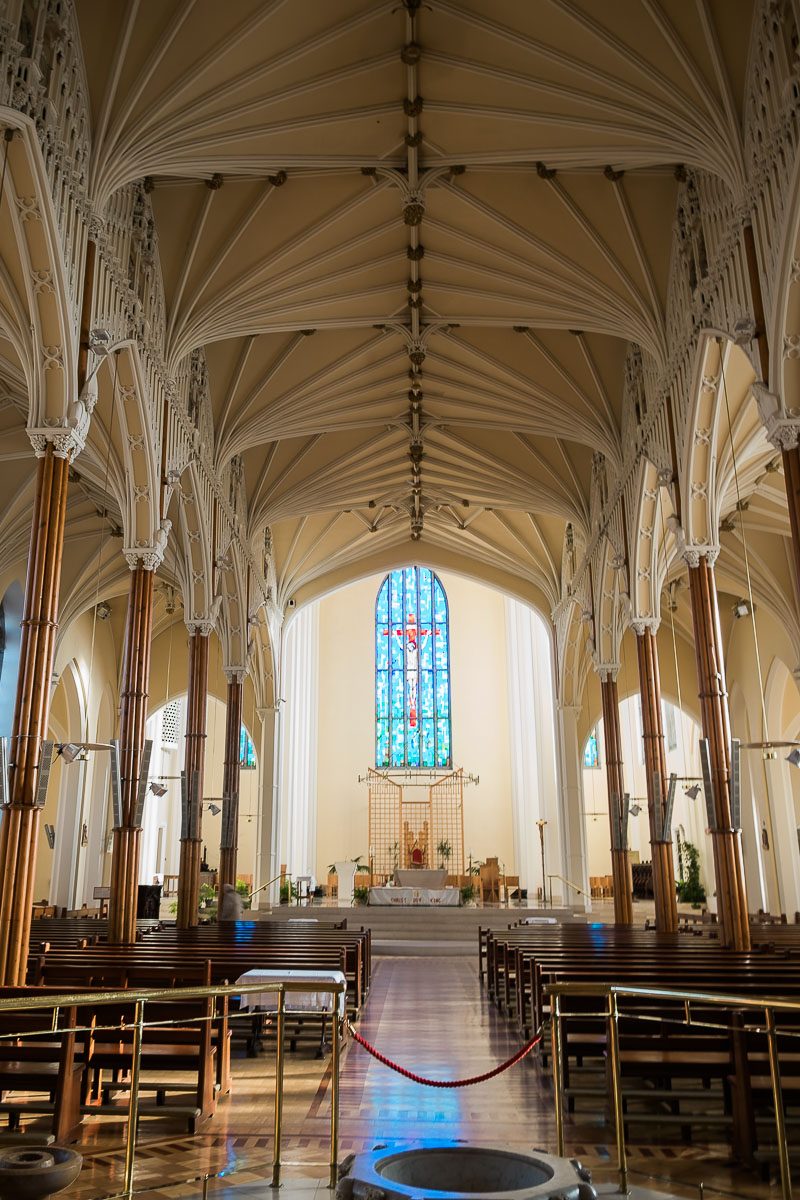 Next up was the Shandon Tower and Bells, St. Anne's church. This was one of the best things we did that weekend. Not only was the walk to the top very adventurous and actually a little scary at times, but the view we got on the top was breathtaking. If you are wondering why we wore those red earmuffs, that was because the bells were ringing every 15 mins and at one point you could walk right next to them, and if they would ring at that exact time, it supposedly could be pretty harmful for your ears.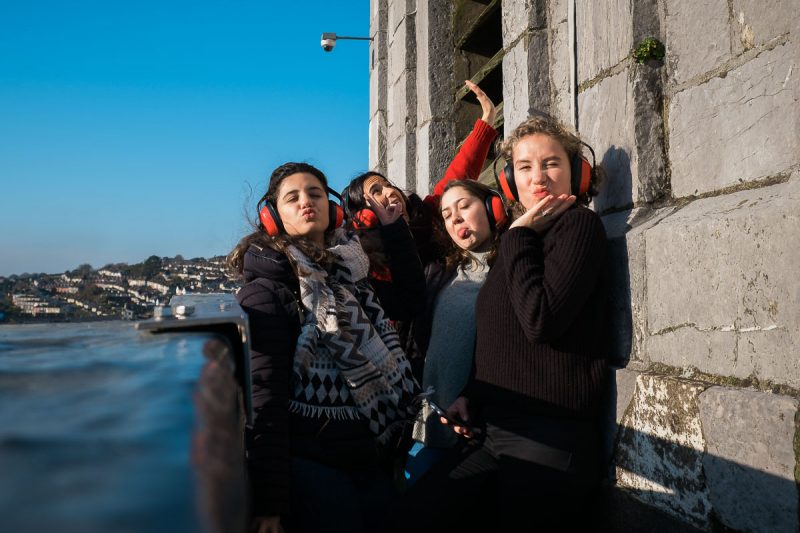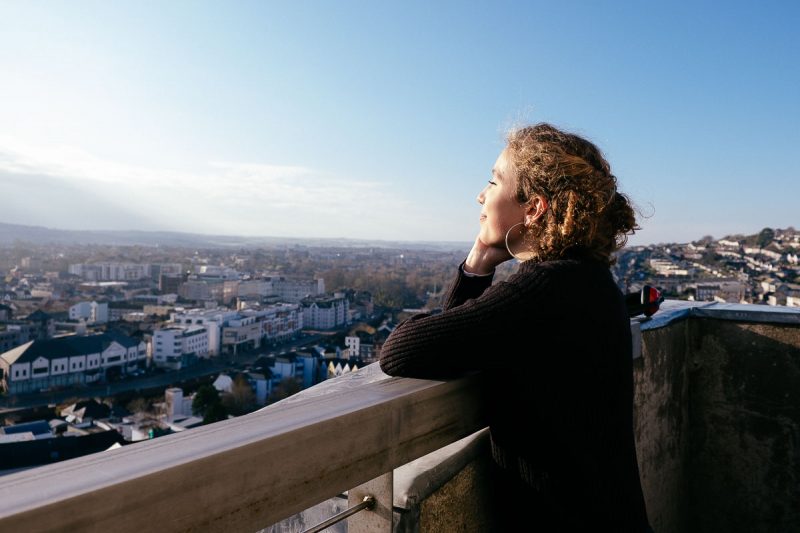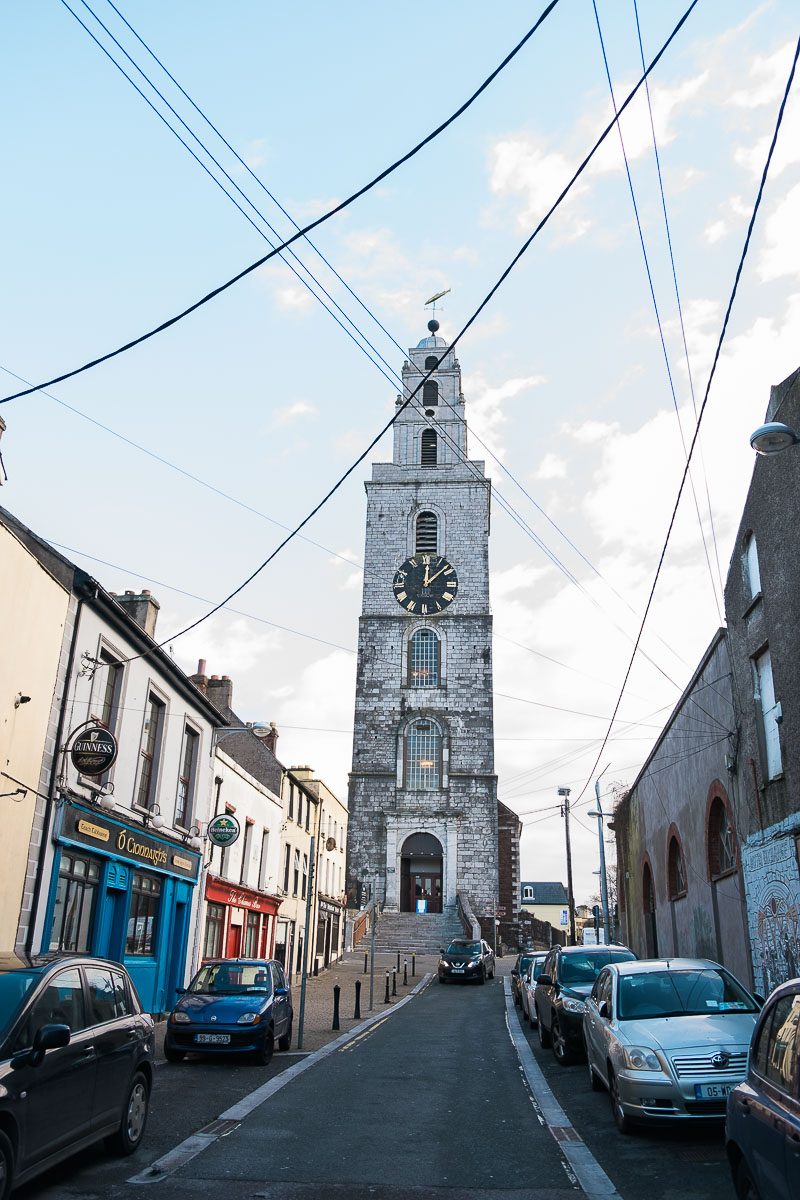 After that we went to Fitzgerald's Park, which didn't really impress us. We certainly had a nice walk next to a river, but most parts of the park were muddy and closed off, for any unknown reason.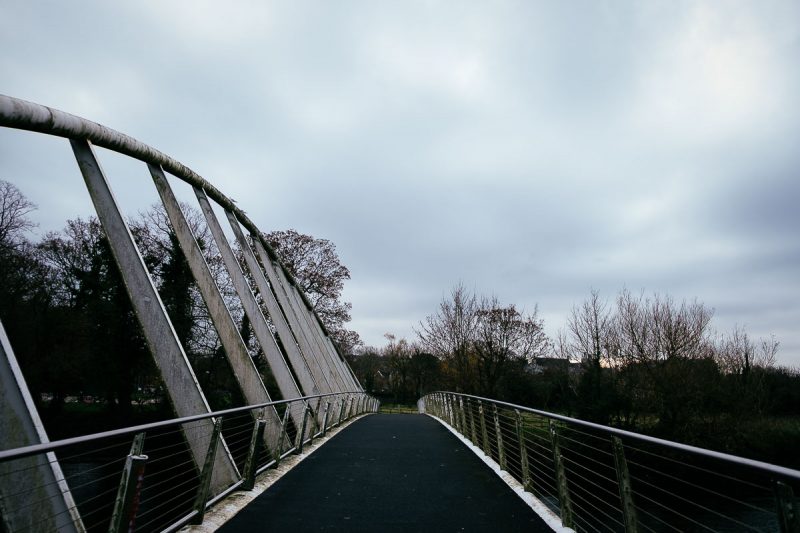 Before we came to our next and pretty much last stop we just had a relaxed stroll through the streets again, took some photographs, saw some beautiful murals and just had nice conversations.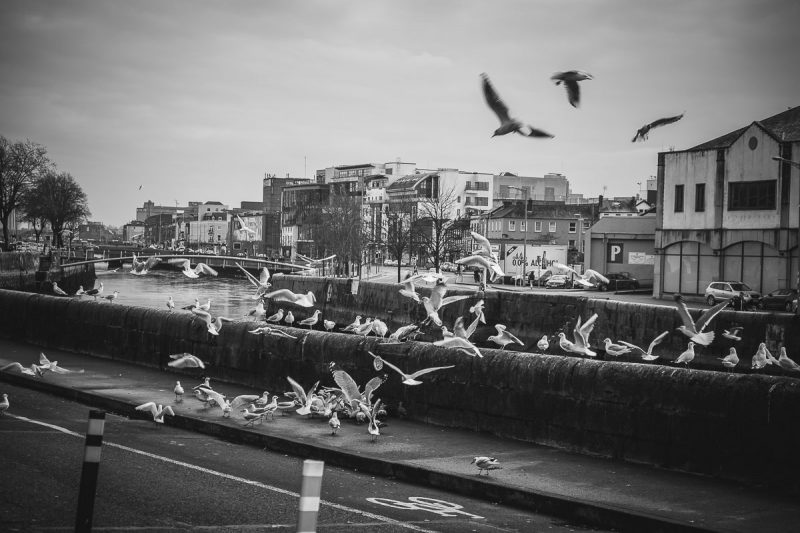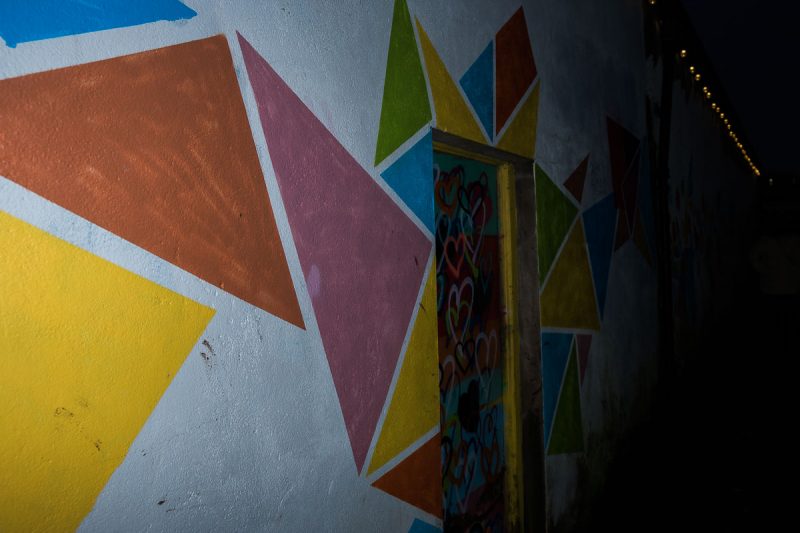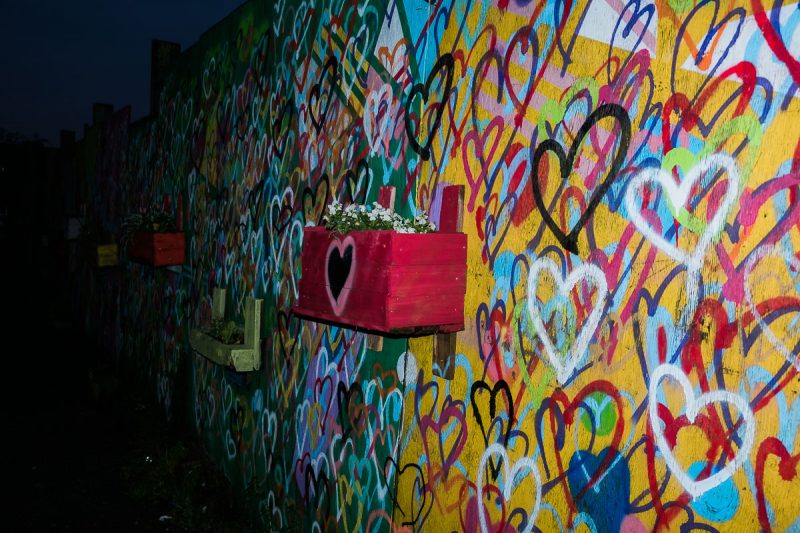 The last stop was St Peters Cork, which was really nice actually, because in the building of an old church, there were a little gallery of modern art and some facts about Corks history. I really liked the idea of using an old building for something modern.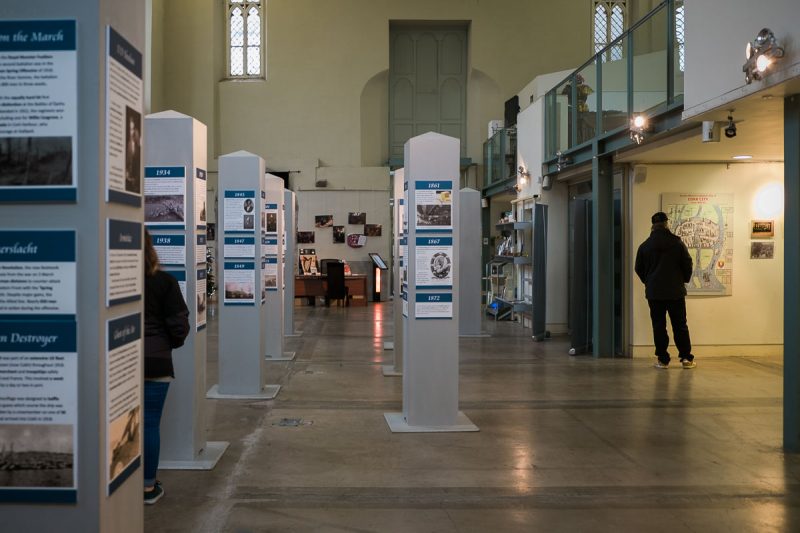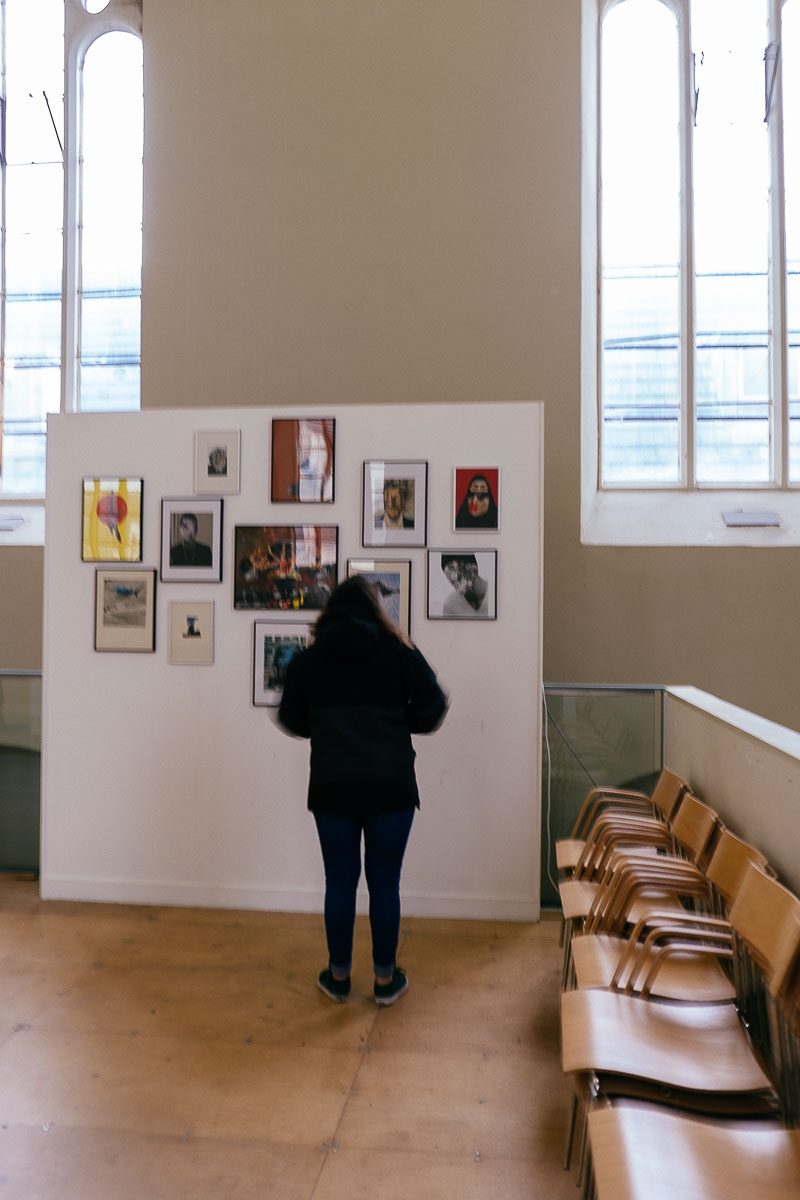 We all agreed, that you could have probably visited Cork in one day as well, but since we had a three hour bus ride to get there, it absolutely payed off to stay in the hostel for one night.
One of my favourite things that weekend still happened on Sunday evening. Lidia and I had to wait for our dart, to get back to Greystones and especially went to Pearse station, because we knew, that there would be a piano we could use for a little jamsession, which would make the time fly by in the blink of an eye. (oooh that rhymes :D) But as we arrived there, a boy was already playing the piano, very beautifully, but still we couldn't use it as we would have liked to. When we only had 10 more minutes left, I decided to ask him, if he wanted to play something together and we found ourselves singing Imagine by John Lennon, with a beautiful piano play and being filmed by some strangers. After that we even got a big applaus of all the people in the station waiting for their dart to arrive. It definitly rounded off the whole weekend perfectly and Lidia and I couldn't stop smiling and making plans about doing more of these jamsessions in the future.
Sorry for the sh***y quality, this is actually a screenshot of the video a woman took of us, but I still wanted to put a little picture in, for me to remember the moment and for you to get an idea.
Also I can't belive I am already half way through this chapter now. I have very mixed feelings about that. Some sad ones because I made such amazing friends here and can't imagine not seeing them regularly, and also happy ones, because I finally will be reuinted with my old friends, family and most of all with my boyfriend again. But I still have three more months, so I really should stop thinking about all of this now.
That's it again.
See you next time,
Lena xx