06 Feb

Arts and crafts ideas for AuPairs

Hi everyone,

Hope you are all doing great. Yesterday I finally booked my flight to come back home to Austria and oh wow. I basically was on an emotional rollercoaster. This is a double-edged sword (thanks to Miss Pöhlmann for this brilliant phrase), because on the one hand I just can't wait to come home and spend a lot of time with my Austrian friends and family and my boyfriends, there are so many things that are already waiting for me in Austria and so many new steps to take, which I am really excited and happy about. On the other hand I am kind of closing this chapter in five weeks. For the longest time everything felt so new here, so different and so exciting, and eventhough I still get to see new exciting things my life here became like a routine and most things are pretty normal for me now. Working on the blog from Monday to Wednesday, meeting my friends on Wednesday night for dinner dates and bingo nights, babysitting on Thursday nights, going out on Friday again, visiting new places or just chilling out on the weekend, having a proper morning routine and doing yoga regularly. I didn't have that before. I certainly had other routines, but I think I never had this much freemdom, and leaving that behind is going to be hard for sure. And as soon as I pressed the "pay now" button yesterday, all these thoughts were crashing down on me. Gladly I have wonderful friends who calmed me down in no time and made me laugh again.

That's my diary part again. Now lets go on with the content I actually intended to share:

Before I became an AuPair I searched for ideas for what to do with my girls and from my experience as a "Ministrantengruppenleiterin", which is looking after a group of children from church for an hour and entertaining them, I had a few ideas for arts and crafts.  If I had known that my girls would beg me for a new arts and crafts idea daily, I would have dived into it more beforehand, than I actually did. But thanks to Pinterest and Google I got plenty ideas and inspiration for some little projects and I thought, to make your life easier, if you are becoming an AuPair or a mum or just someone who works with children, I'll share some of those with you.

First up Cards: In Ireland it is very common to write a card for every occasion. For Christmas you write people and then after that as a thank you for the present as well. For your birthday-party invitations and after that to say thank you again. For other peoples birthdays you write one and for people that come to visit,  you can't visit or you already visited and want to thank them for the lovely party. Basically the Irish are obsessed with writing cards and so are my girls. And how lovely is it to gift a friend a self-made card in the morning before school just to say: "Hi Sarah! Have a lovely day."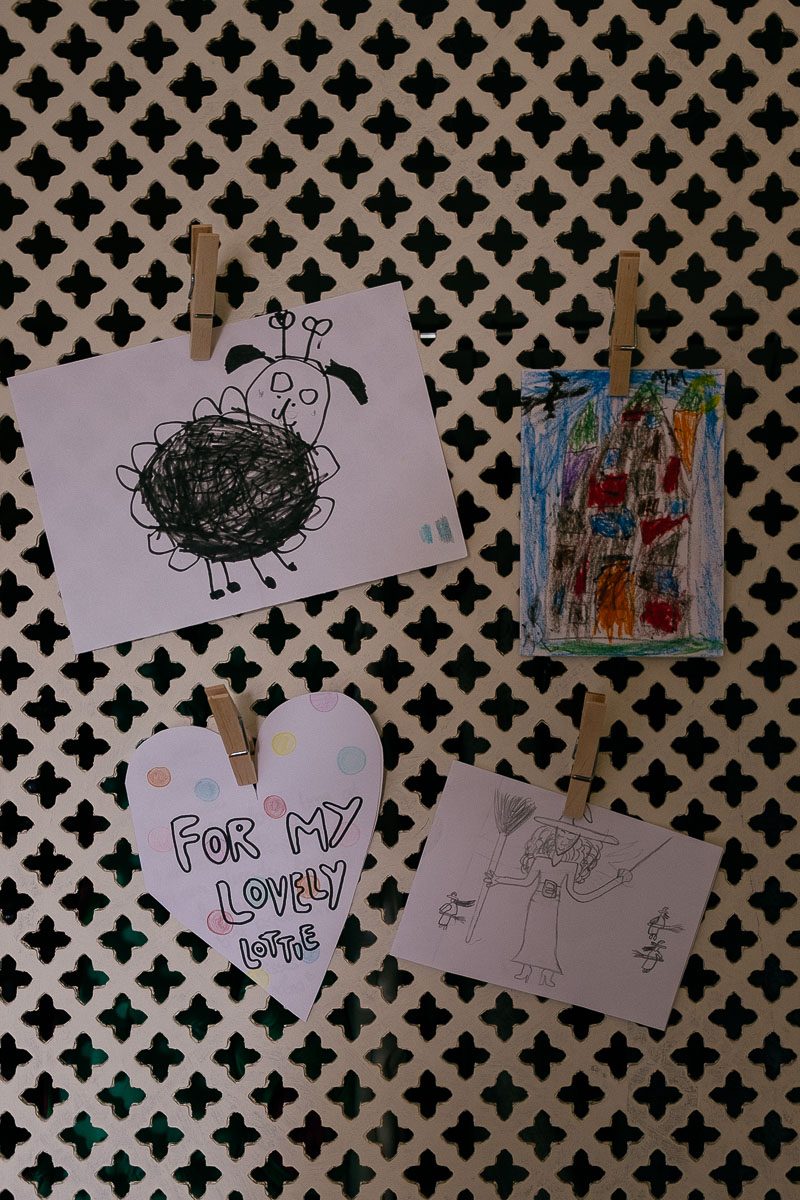 Hands: You don't only need them to draw and paint but you can also use them as a stencil.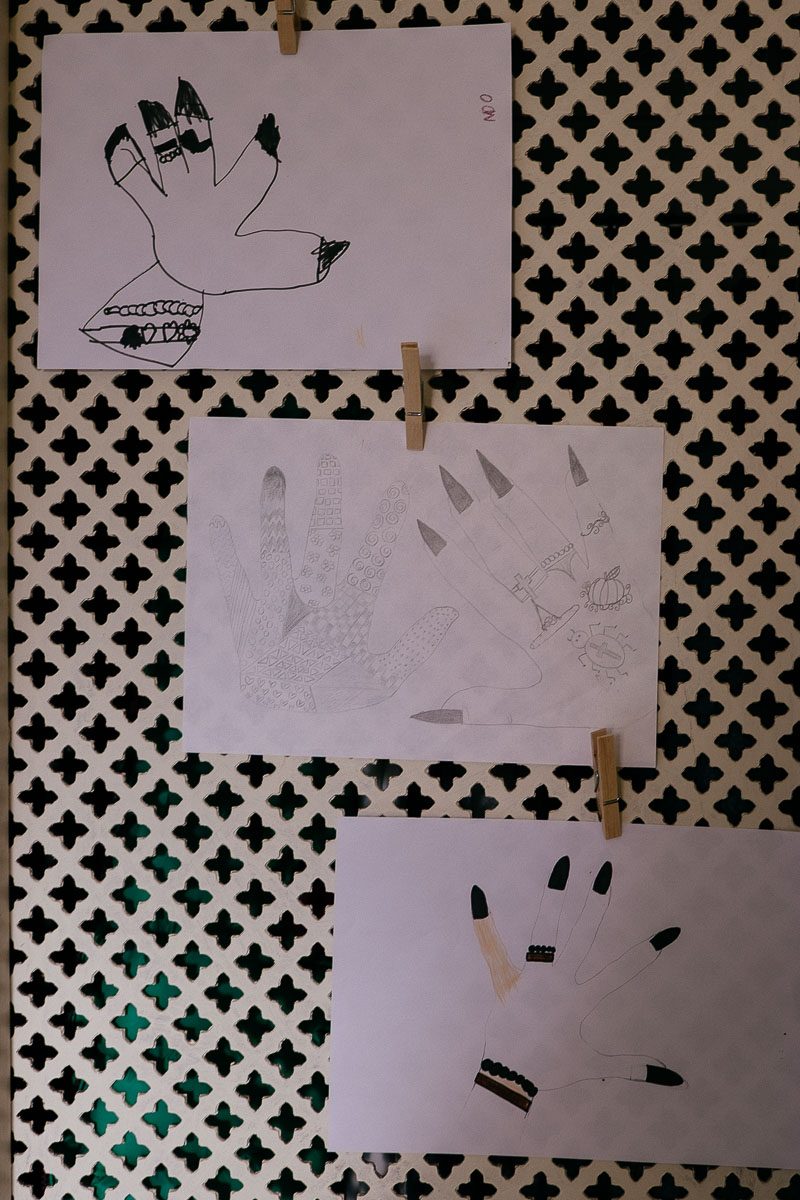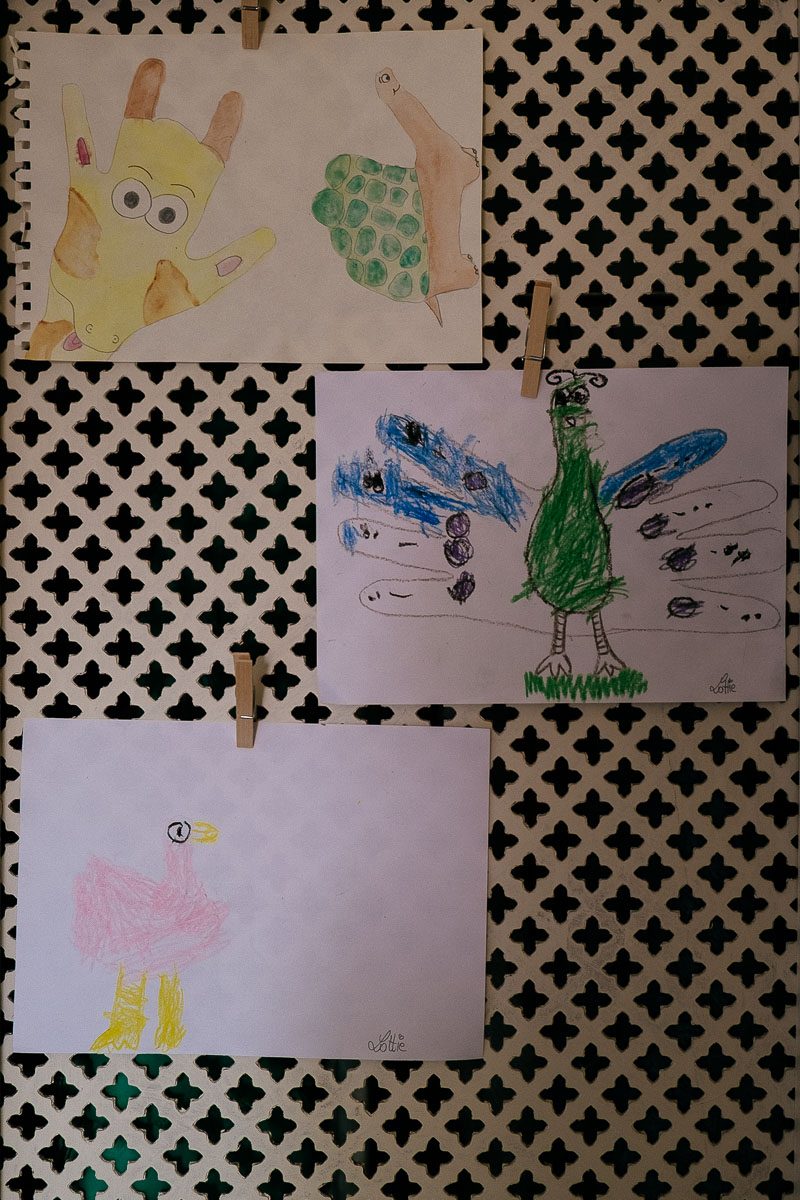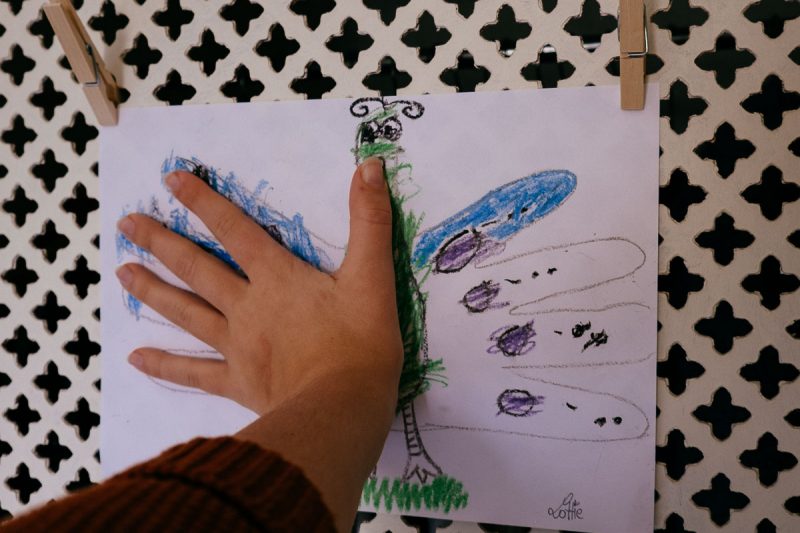 Little figures: You can basically form them out of everything. Playdo, fimo, clay or also dough.
Recycle: You can use materials you'd throw away creativly. We did that with toilet paper-rolls, napkin boxes, cardbord-pieces and also avocado packaging as you can see here. We coloured them orange so that it would go well as a pumpkin with a halloweeny picture.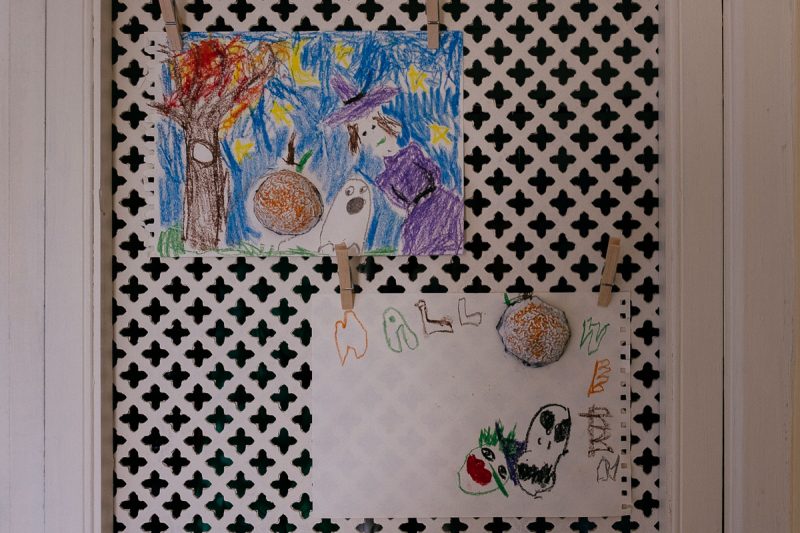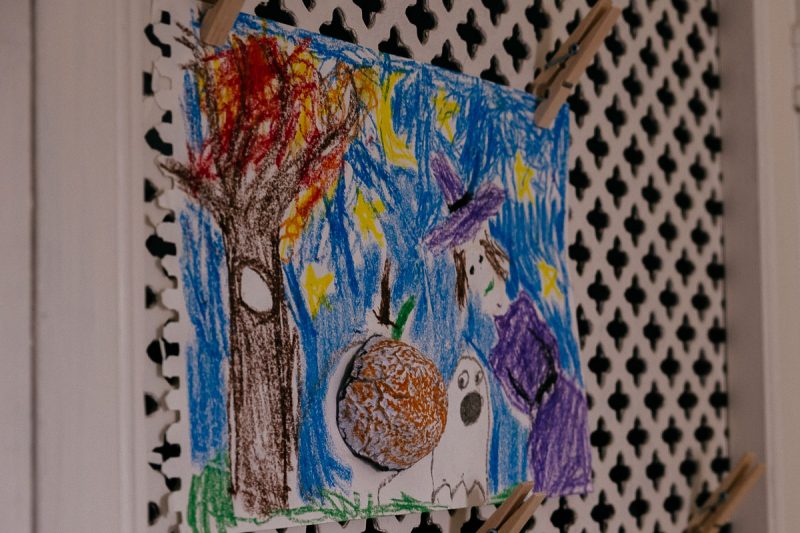 Watercolour-hair: for this effect just blow on a very watery drop of colour with a straw and et voila.
Colour in figures: This was very popular amongst my girls. They told me which kind of figure they wanted and I drew it with a pencil and they got to colour them in.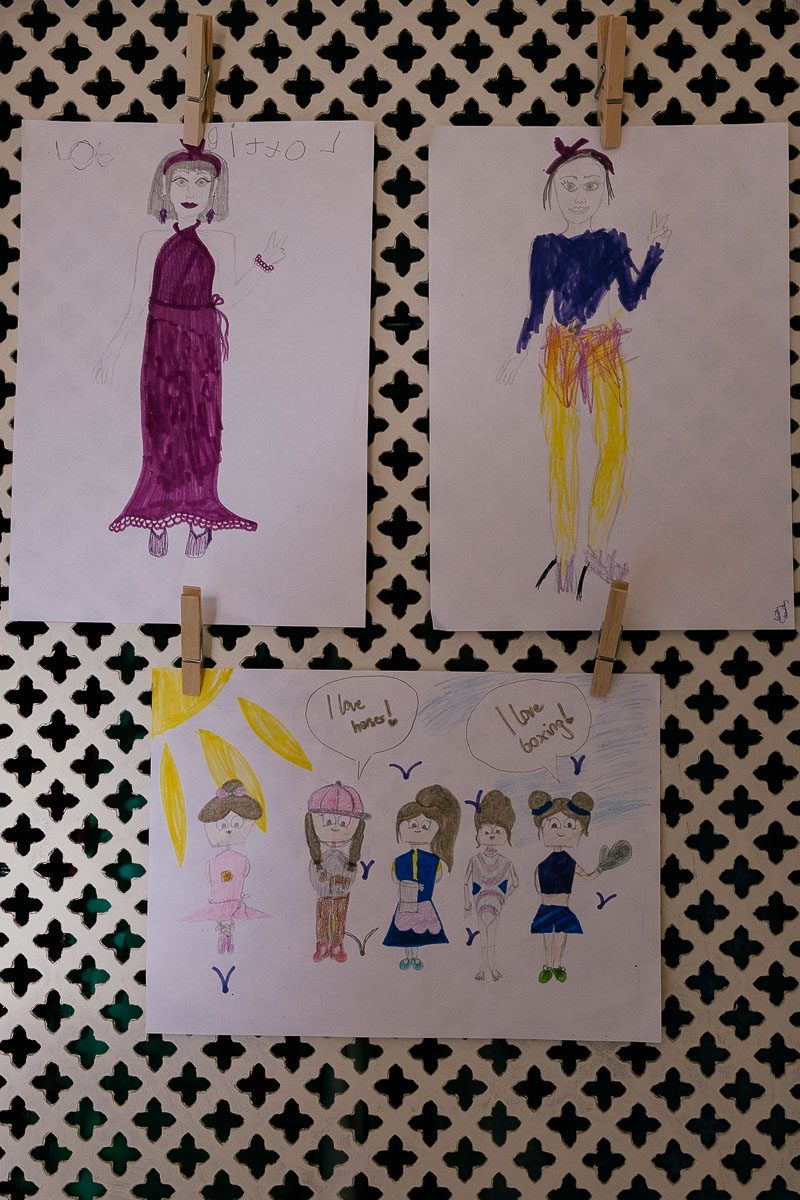 Seasonal arts and crafts: To prepare them for a season or make use of what is availabl in that season – like leaves for the leafe-lion – make seasonal projects with them. My girls especially loved those four. For the snowman we used cardboards-plates and the girls got really creative and used those plates for so many other arts and crafts like elve faces, christmas trees, swans, handbags,…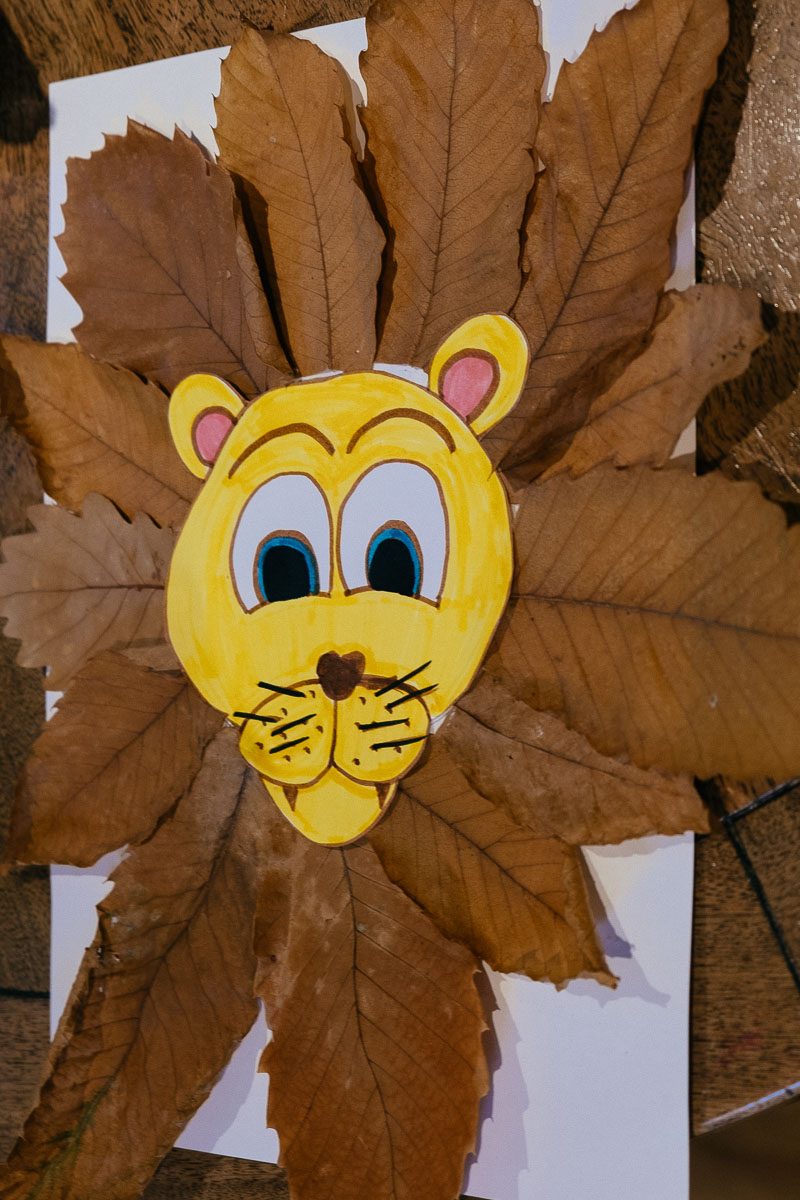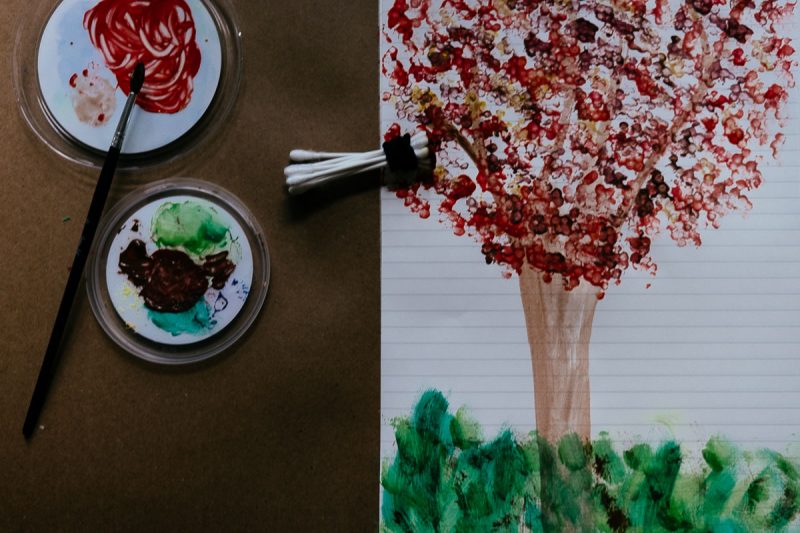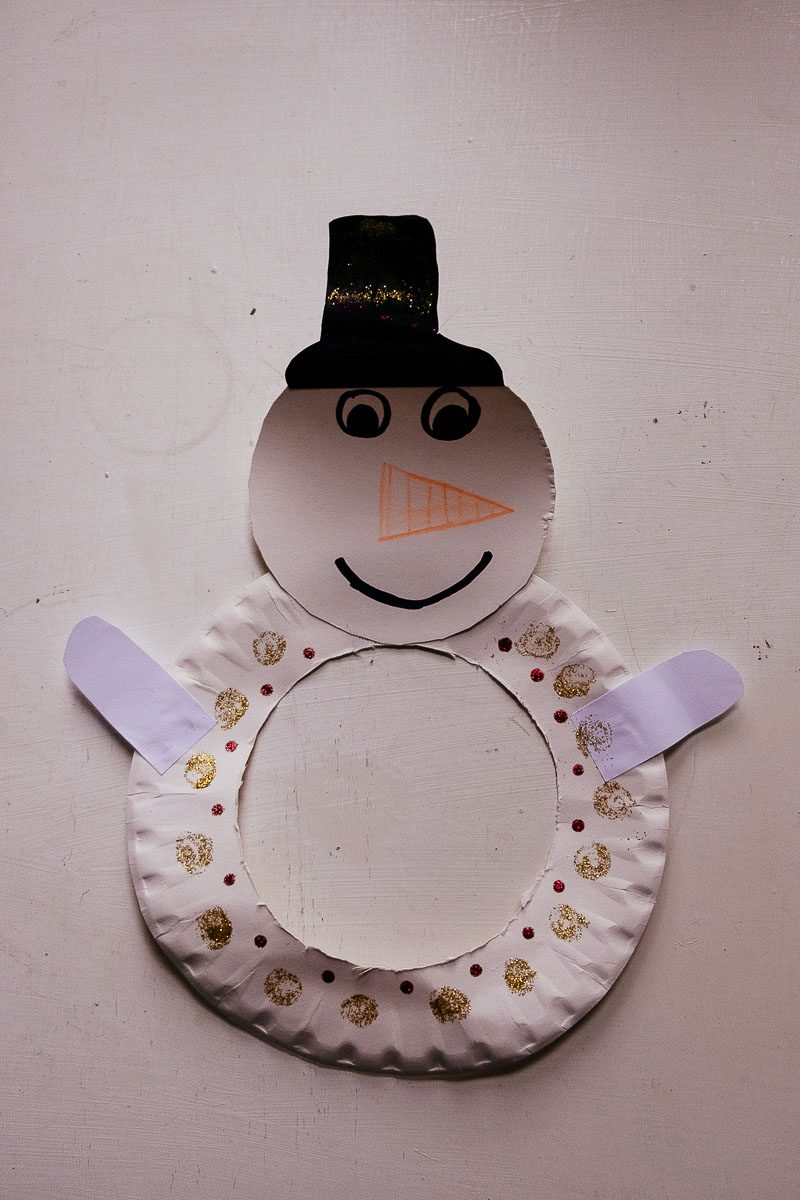 Dream house: The girls loved this and as you can see, from all the detail going on in that picture, they were super patient with this one. But in the end they used mine to colour it in (the patience faded very quickly when they started the colouring process as you can see)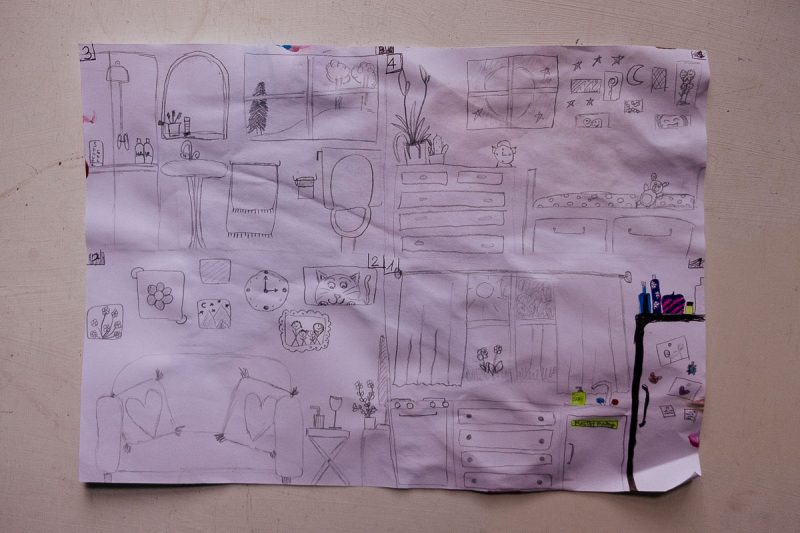 Finger-nitting: That's probably one for older children like my Connie (7). It teaches them dexterity and patience and Connie really enjoyed this one, Lottie not so much.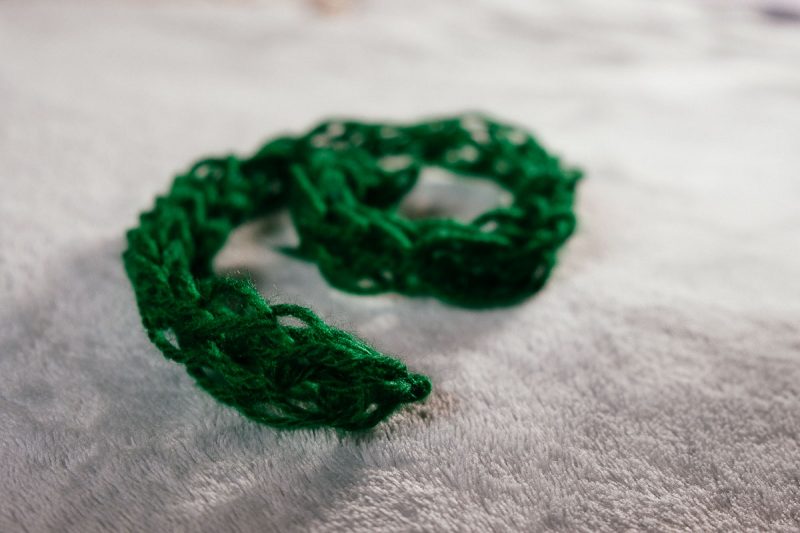 Unicorn with a fringe: It's always clever to do something that they are already passionate about. For my girls those were unicorns for example. They already have bags and books and toys in the unicorn theme, so why don't do one yourself?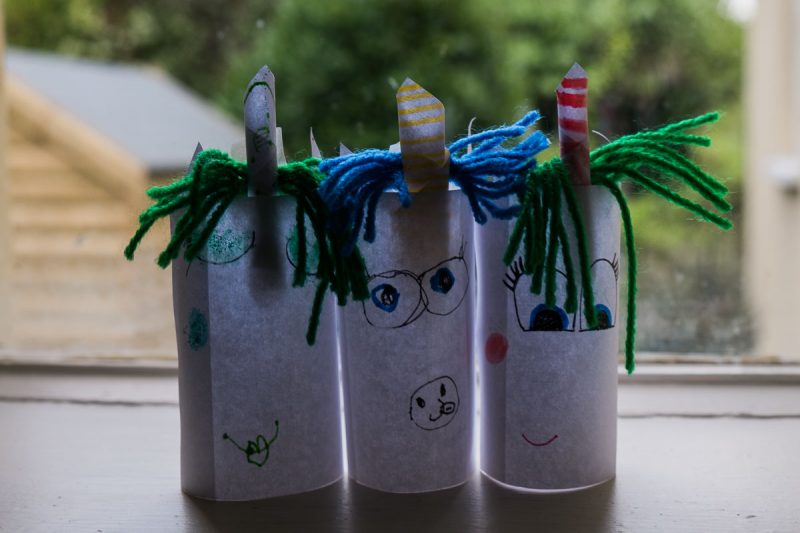 Polaroid-photoframe: If you have a polaroid camera it might be easier, but otherwise you could just print a photo of them or you together and then design a little frame for it. It makes such a lovely present as well.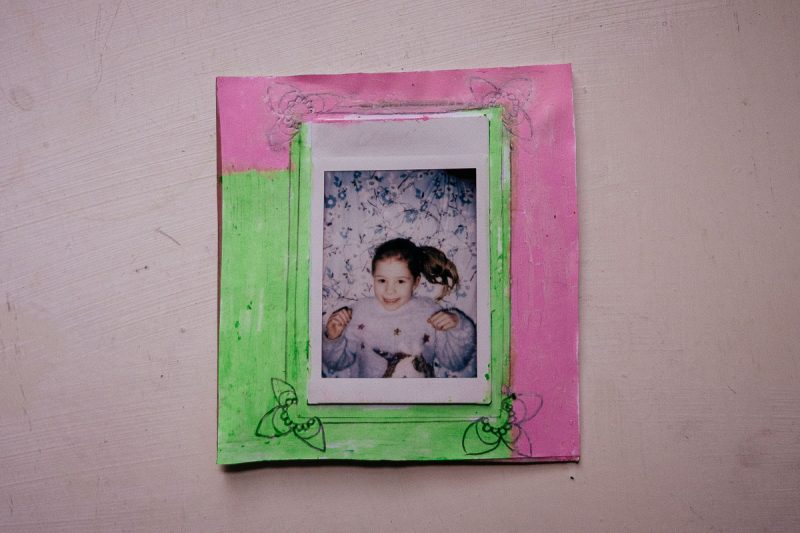 One of the best things is defintily when they start to be creative on their own. Sometimes after doing some arts and crafts together and I start cooking I leave them to do something on their own and the outcome often is really impressive, like this little unicorn, that when it opens its mouth becomes a scary giant one, I adore it.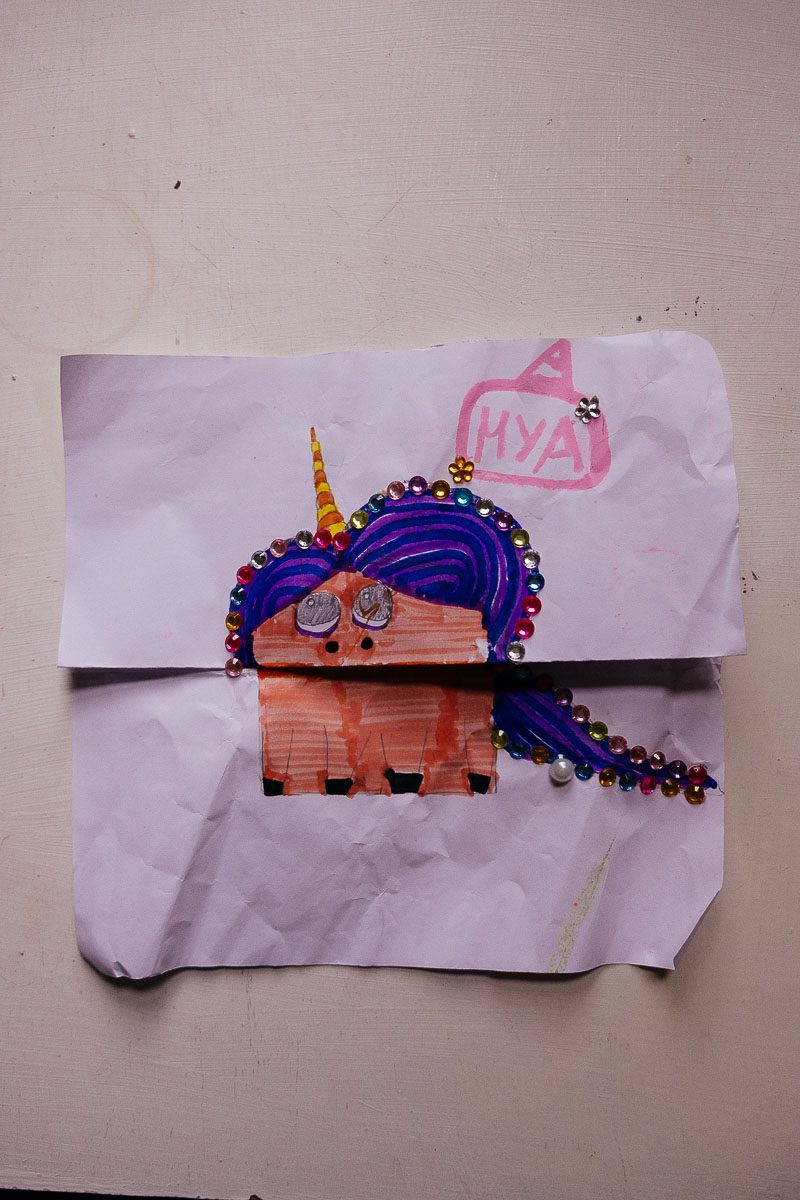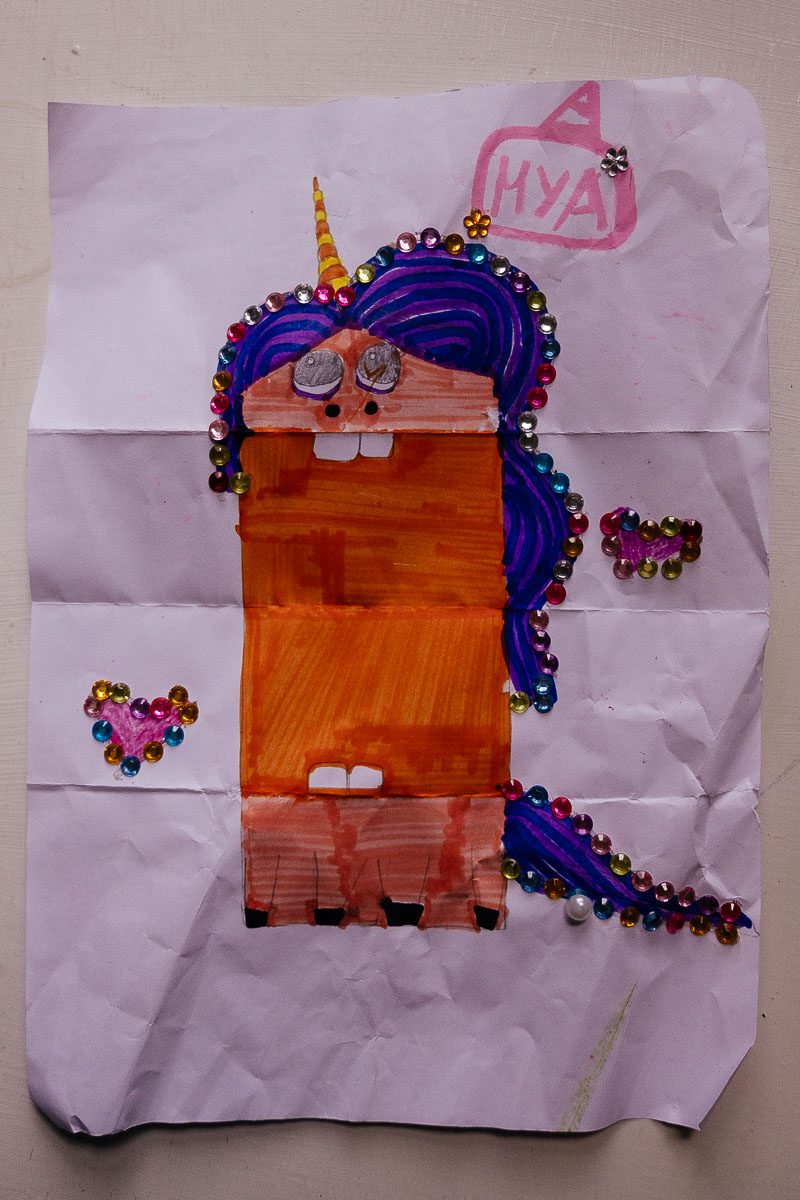 All in all I think doing arts and crafts with children is one of the best things you can do. They learn so many different and important skills through drawing on a regular basis, which is just amazing. My host parents told me that they did the most arts and crafts with me and they were so happy about it, because they also knew how much kids can profit from that.
That's pretty much it for today, hopefully this blog post can be helpfull for some (or even only one) of you.
Thanks for reading and see you soon,
Lena xx